Whichever terrain you're dealing with, travelling with expensive camera equipment in tow can be a bit of a nerve-wracking thing. Even the smallest knock on the road can dislodge a camera lens, cause a minor chip in your camera body, or otherwise break some equipment that may be costly to fix or replace.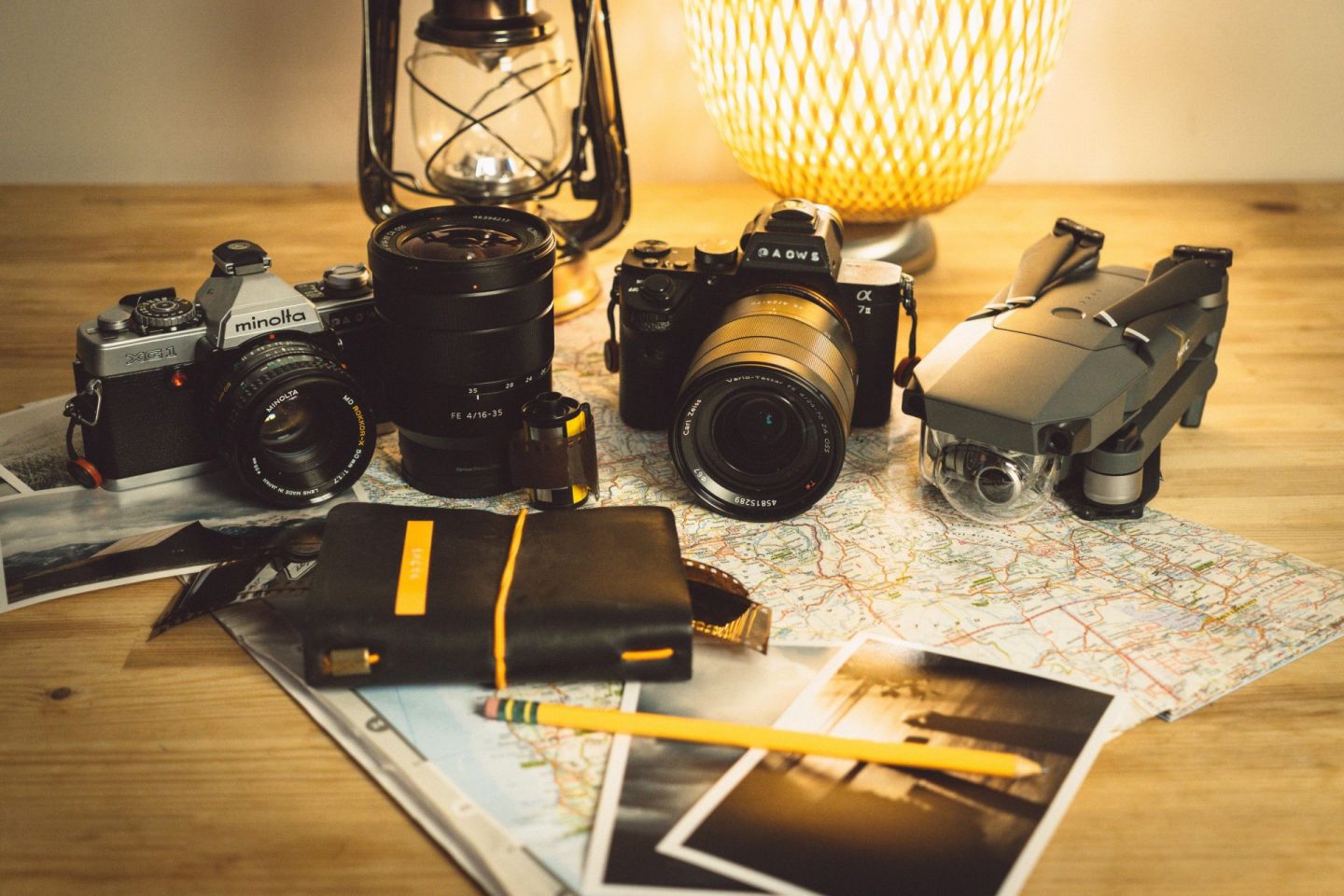 Whether you're on a plane and subjected to the heavy-handed whims of baggage handlers, or you're driving across rugged terrain trying to protect your gear from the bumpy roads, your camera storage needs to be on point. If it's not, you'll likely pay the price -and it won't come cheap.
With that in mind, here are some tips on safely transporting camera equipment through countries and across the world. Take heed!
Disassemble your gear
Maybe this is an obvious one, or maybe the prospect of having to assemble it all again has lulled us into a false sense of security. While it's convenient to throw your gear, already assembled, into your storage bag – it's definitely not the safest thing to do. When your gear is assembled, it's assembled for use and not storage. What this means is that the most vital and important parts of your gear are exposed and vulnerable to damage. It can be compared to stowing your camera away without putting its lens cap back on. What if dirt or debris gets into the lens and nicks it? It pays to disassemble your gear. Avoid falling into lazy habits!
Pack your additional supplies
Your additional supplies could save you in any number of scenarios, especially if you're a professional photographer. Carry lens wipes, cleaning bits, your charger, extra batteries, any straps you wear – you need to be prepared. What is even more important is your camera case (which we'll get onto shortly).
That said, avoid overpacking
Depending on what kind of photographer you consider yourself to be, a 'less is more' approach may work best for you. Wildlife photographers spring to mind, or those travelling across particularly difficult terrain. You don't want to be weighed down by the 'nice to haves' when it comes to your equipment. If you prefer to pack the essentials, then you need to do just that. Prioritise what you need, not what you want.
Keep valuables in your cabin bag
Like we said earlier, when you're flying, you have baggage handlers to contend with. Without too many sweeping generalisations, some can be extremely heavy-handed when handling your bags. If you want to be in control of how your equipment is handled, then use your cabin allowance. Take a look at the cabin bag size requirements and use it to store your valuable camera bits.
If in need, get creative with your packing
Maybe you're doing some last-minute packing and you've neglected to get any proper camera storage. What you can do (and we recommend that you take the time to invest in proper camera storage) is wrap your equipment in wooly knitted clothing. It's definitely not ideal, but could be a short-term fix. 
You can get extra creative with your packing…
With a bit of research, your creative short-term packing fix could serve you well in the long-run. You could use custom cut foam to house your camera equipment snugly and securely. How about using your original cardboard box (which should have a cardboard insert) to put your camera in? 
Being creative with your photography isn't just about taking photos – it's also about creating smart solutions that other photographers may not think about, but find really useful. You can even share these solutions with the photography community at large! When your solutions could prevent some expensive (not to mention heartbreaking) damages when you're out and about, I'm sure your recommendations would be well received.
Interested in this blog post? Well have a read of these...