My daughters love their reading, science and painting. As they're getting older they're also developing a love of fashion. They were both very excited when asked if they'd design some clothes and hold a fashion show to celebrate new episodes of PINY Institute of New York being made available on POP.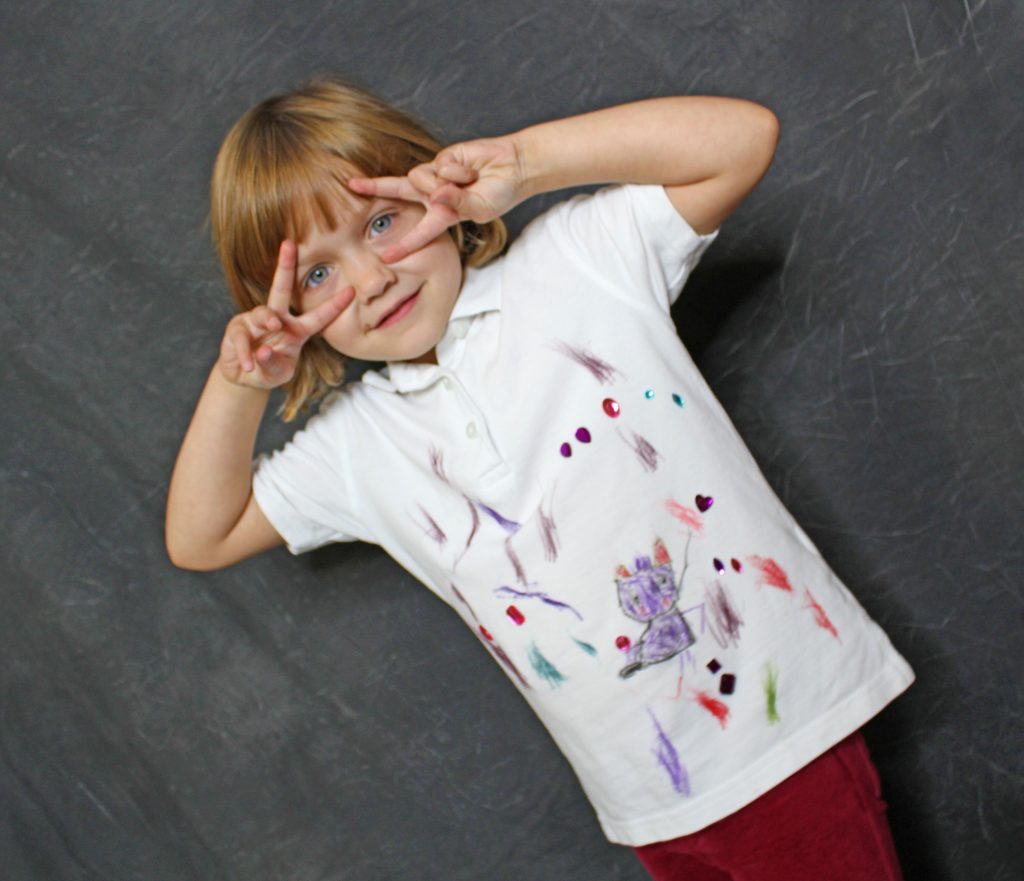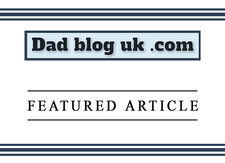 If you aren't familiar with PINY, it's a cartoon about a college in New York. The kids learn through dance, singing and fashion and there are no lessons.
Each episode promotes a core value such as trusting others, being honest and accepting who you are. In the forthcoming series, characters such as sensitive, shy Ryan, the incredibly clever Lilith and headstrong Michelle will go on a number of adventures.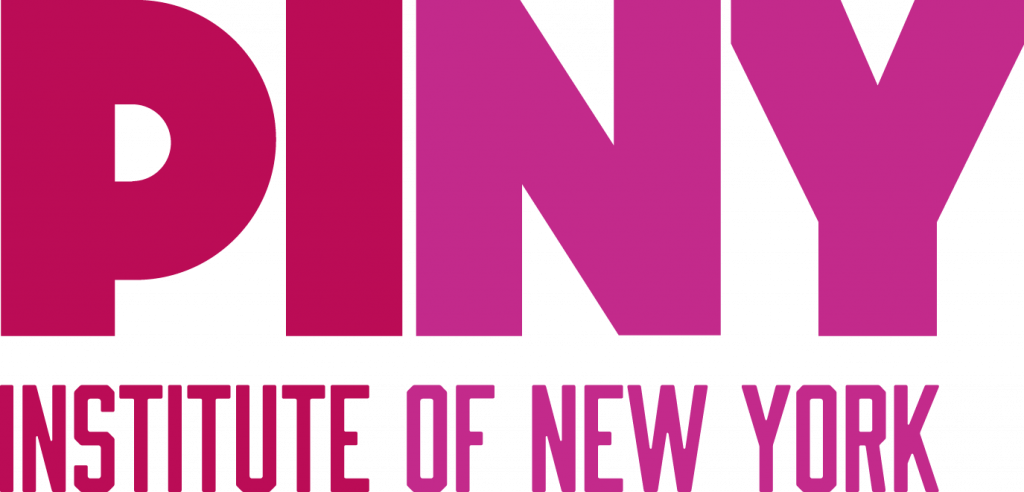 In Cold Facts, the students will go on a trip and undertake trust-building exercises while in another episode called The Secret, Michelle tries to hide the fact her dad works for the Institute. In another episode, one of the students tries to make a project for a science fair and there are also adventures with pop stars, film stars and fashion designers.
This brings me nicely back to Helen and Izzy's fashion show. Demonstrating their creative side, both kids, designed t-shirts with a cat theme using fabric pens and stick on jewels. I'm not too sure why they went for a cat theme, I think it's simply because they both happen to love cats!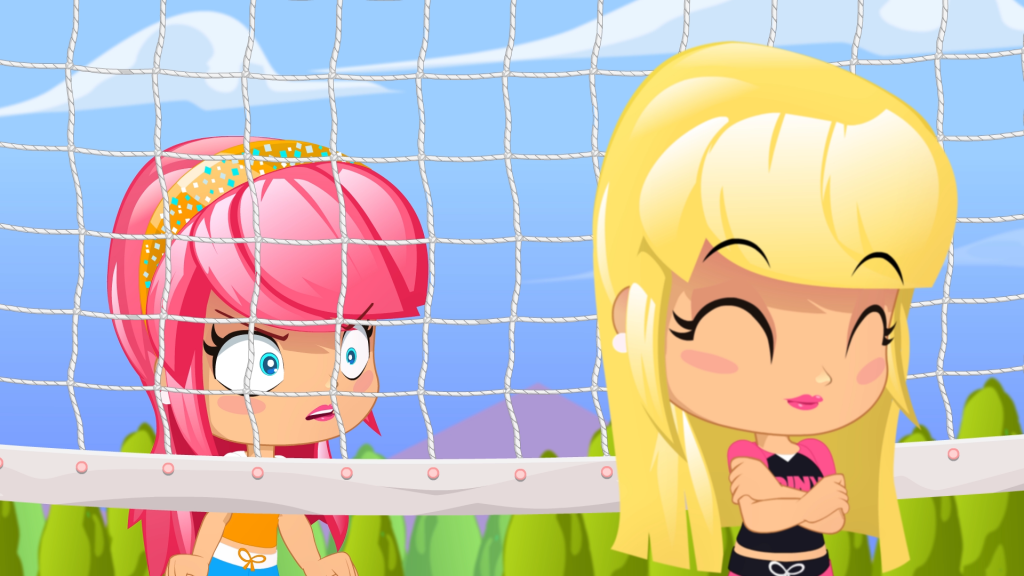 Izzy was particularly taken with the jewels. Even so, she drew a very impressive cat without any help whereas Helen went for a much larger design.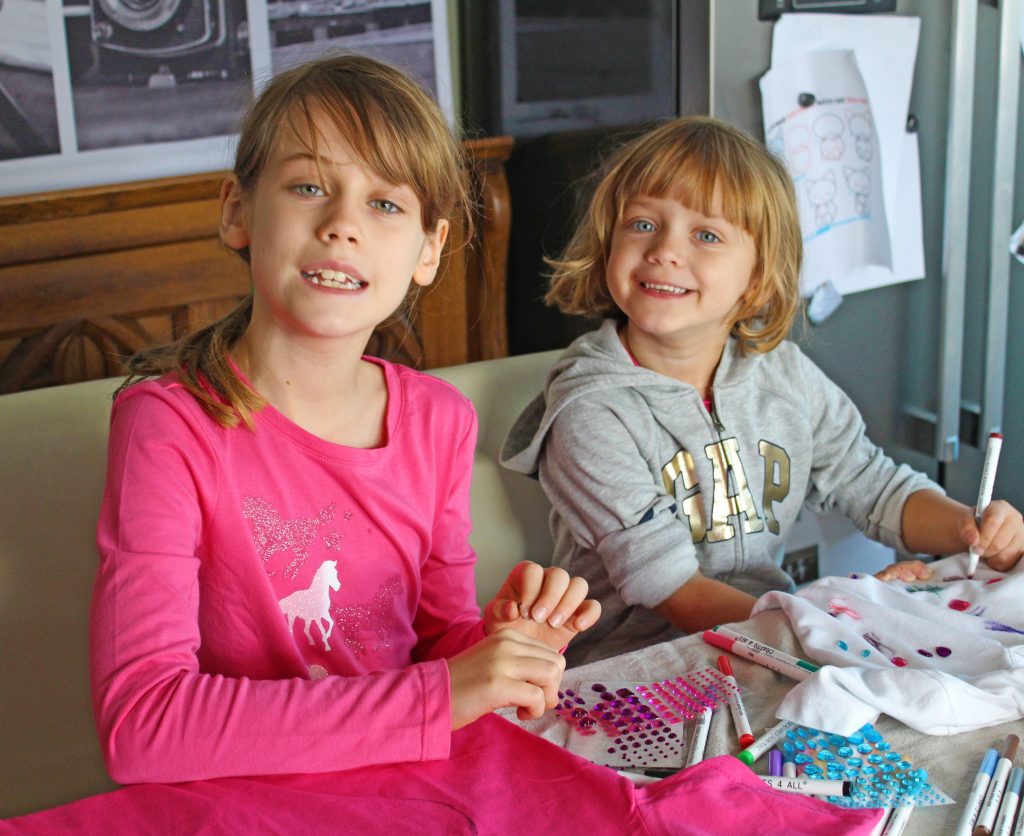 When it came to the fashion show, things were a touch….chaotic. Both girls had great fun but Helen wanted to combine it with a gymnastics routine and Izzy wanted to involve all her soft toys. It made for a fun experience!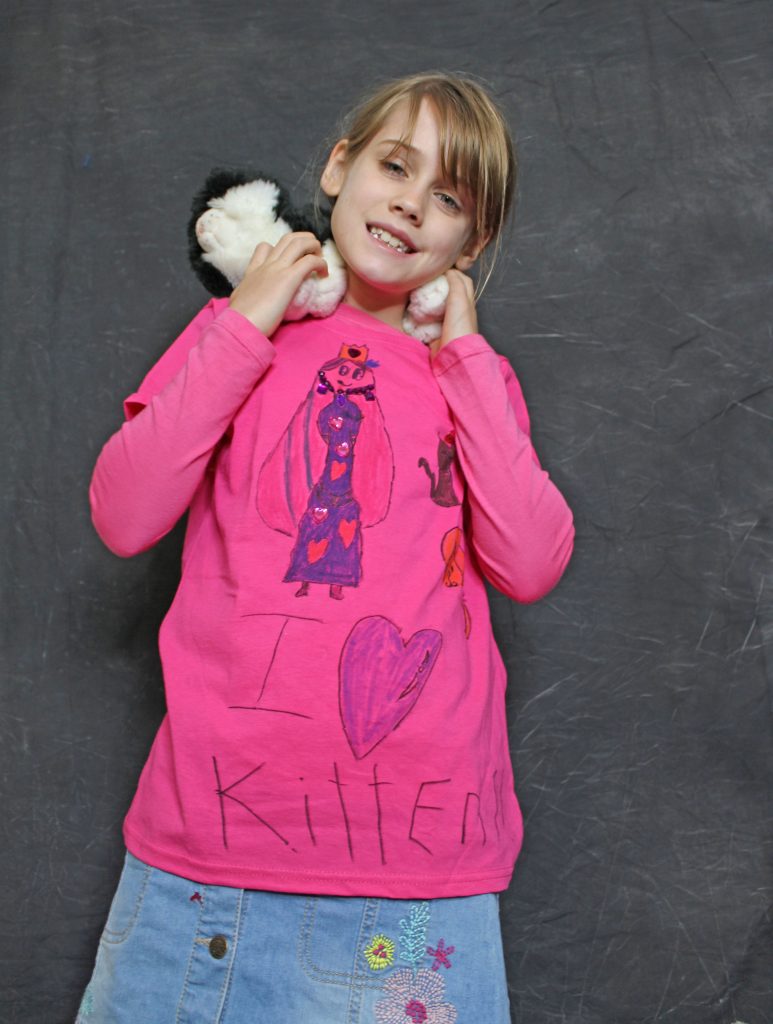 To be honest, it was a bit like something out of an episode of PINY where the characters often get themselves into all sorts of trouble. Even so, they always work together to get themselves out of trouble again.
Should you want to watch PINY Institute of New York, the new episodes will be aired from Saturday 21 October at 10.30am (repeated on Sunday). You can watch it weekdays at the same time on Pop which can be found on: Freeview 206, YouView 206, Sky 616, Virgin 736 and Freesat 603.
Happy viewing!
Disclosure: this commissioned post was produced in association with Pop
Interested in this blog post? Well have a read of these...