Earlier in the week I spotted this beautifully decorated tree. I thought it was very tastefully lit-up for Christmas and would make a marvellous photo.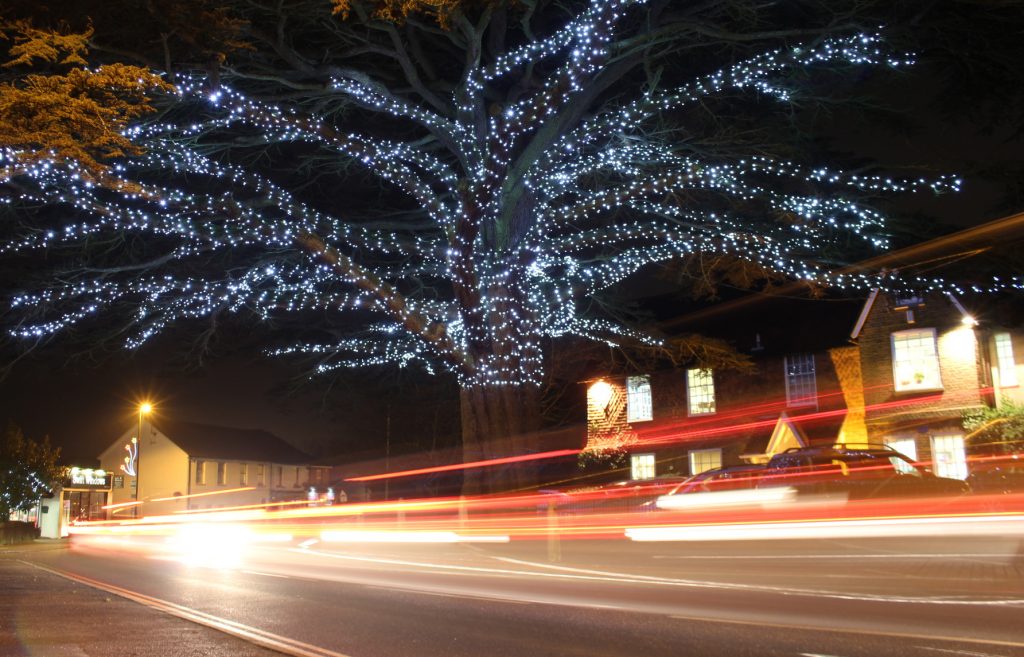 What seemed like a good idea just didn't work. I simply couldn't avoid getting car headlights or brake lights in the image as the tree was situated next to a busy road.
As I couldn't win the battle with the passing traffic, I thought I'd join it. I decided to incorporate the lights into the picture.
To take this shot, I mounted my camera onto my tripod, set the exposure time for 20 seconds and used a remote to avoid camera shake. I quite like the effect and think it adds something to the decorated tree.
What do you think? Does it work? Have you experimented with shutter speeds and long exposure times? Please do leave a comment if you have, I'd love to know of your experiences as I've only done a tiny bit myself.
I have linked this picture to the brilliant #MySundayPhoto linky hosted by the equally brilliant Photalife blog. If you're into photography, do click on the badge and pay the linky a visit.
Interested in this blog post? Well have a read of these...