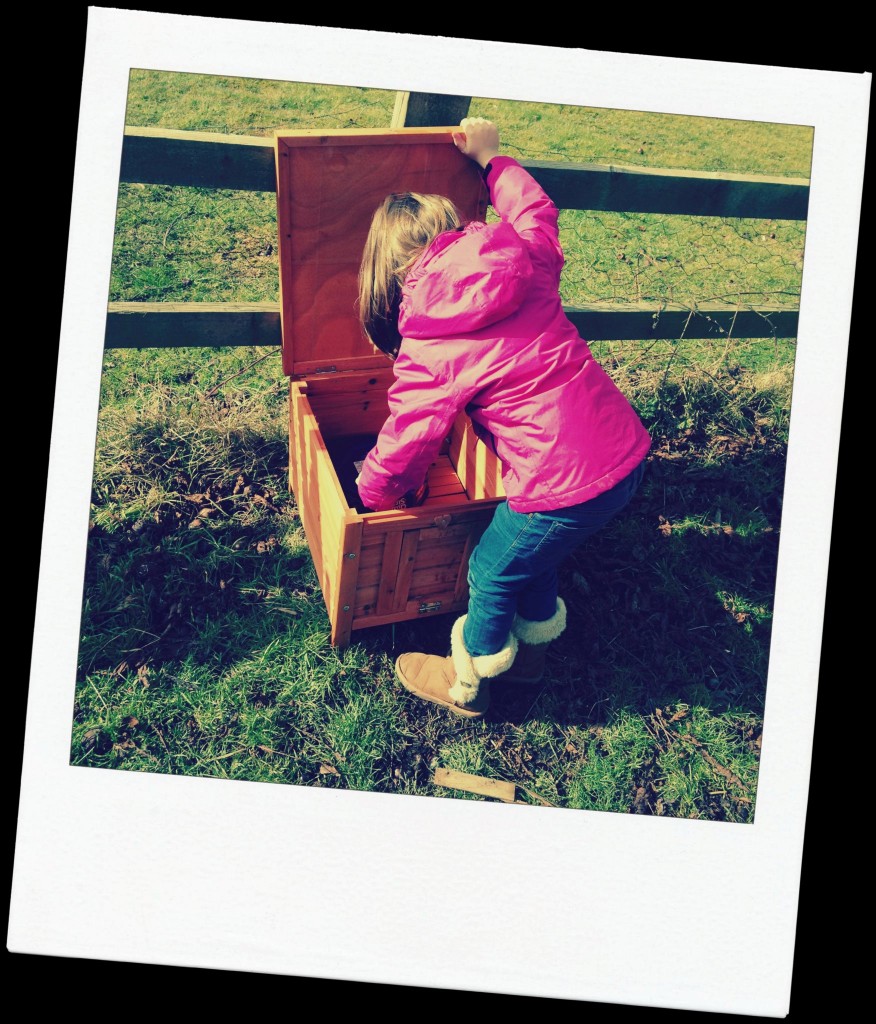 This picture was taken on a recent family walk in the country. It's a route we often take and it takes us past a small holding where free range chickens are kept.
Outside the smallholding is this honesty box. If you turn up at the correct time there will be a box with a half a dozen eggs and a sign asks you to leave £1.40 in return.
Whenever we walk past, Helen likes to check in case any eggs are available. That's exactly what she's doing here. Although we have bought the eggs in the past, we didn't need them as we had a surplus at home, which left Helen slightly disappointed.
As a country boy (long in exile unfortunately) I feel it's very important for my children to know where food comes from. I think it's desperately sad that we're all so hooked on supermarkets and convenience that we've lost that vital link with the land and farming community.
Little walks like this and strolls around the farms where granny lives go some way to educating our daughters about the food on their plate. I hope the message sticks.
I'm linking this to the #CountryKids linky hosted by the Coombe Mill blog. Do click on the badge to see what outdoor fun other bloggers have been having.
Interested in this blog post? Well have a read of these...