Running the family car is, without doubt, one of the biggest expenses we face. When I was asked if I would take part in a campaign from debt solutions specialist Debt Free Direct to highlight how to reduce the cost of motoring, I was only too happy to oblige.
I was kindly supplied with a few motoring accessories to help me along the way. These included; a digital tyre pressure gauge, a set of jump leads and a Dustbuster vacuum for keeping the car clean.
The digital tyre gauge has already been put to use. I've been checking the pressure regularly to make sure they aren't under inflated, something that can impact fuel economy by 25% (see infographic).
I haven't had to use the jump leads and I'm hoping I won't need them. Even though I hope never to use them, I feel much happier having them in the car. Some years ago I was left stranded in a car park after leaving my lights on. To get home I had to buy a brand new battery for the car. It was a costly mistake.
As for the Dustbuster, This will be put to good use next time I clean the car. It will save me paying to use a petrol station forecourt vacuum.
Fur further tips on reducing the cost of motoring, take a look at the infographic below. Happy motoring and good luck making it more cost effective.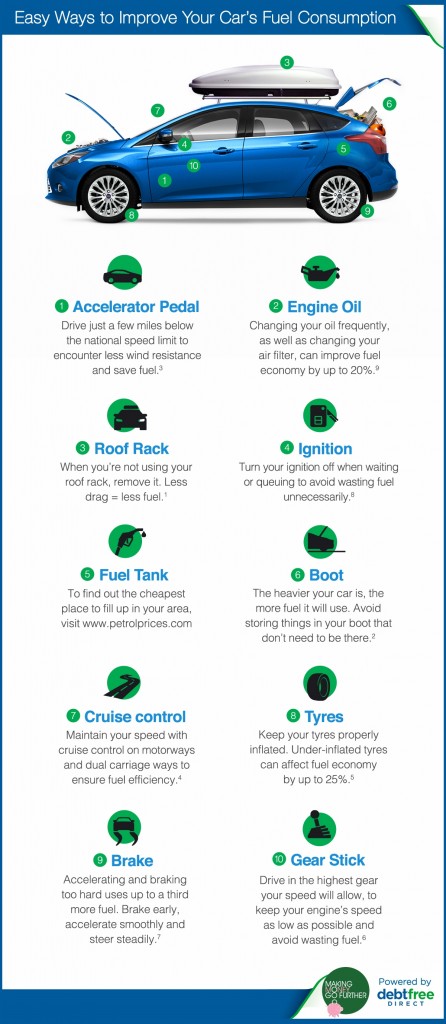 This post is in association with Debt Free Direct.
Interested in this blog post? Well have a read of these...