I am sure this year I am seeing more dragonflies than ever. I suspect it's because I'm spending more time outside with the children because the schools are closed, although I do wonder if there's an environmental reason for it.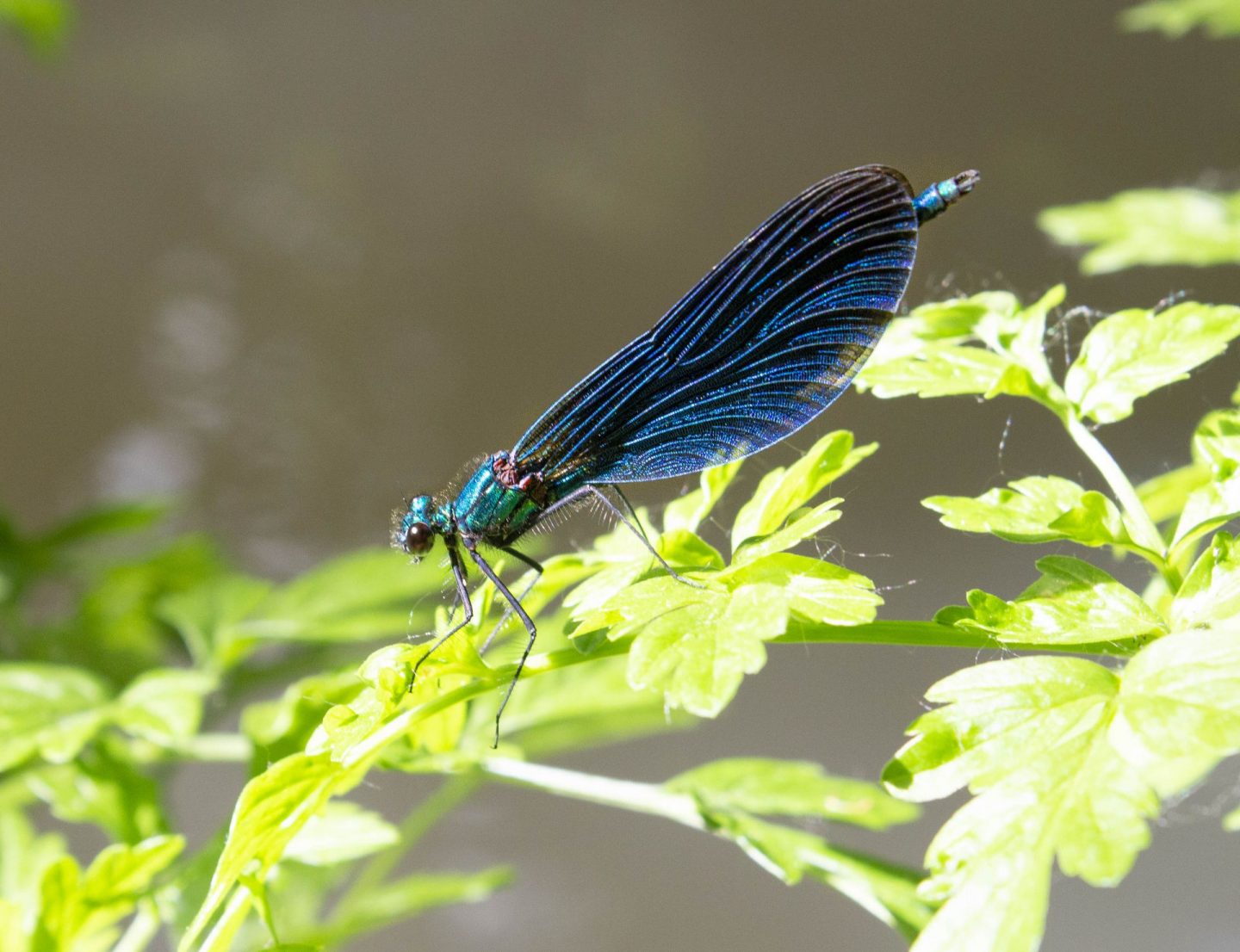 The dragonfly pictured here was the most obliging photographic subject. I spotted it while strolling through a nearby nature reserve while the kids played nearby. It was one of several resting on the banks of a small river.
I loved the bright blue colour of its body and wings so took numerous pictures of it while balanced precariously on the bank. Every now and again it would fly away but then come straight back to the same spot right in front of me. It didn't seem to be remotely bothered by me or my camera.
There's no deeper meaning to the picture, it was simply a fun image to capture of some wildlife. I'm hoping to get out and do lots more similar photography in the weeks to come.
Have you noticed much more wildlife over recent weeks? if so, do you think the lack of human activity means there is more around, or are we simply noticing the plants and animals more because the pace of life has slowed right down?
During the lockdown, my blogging friend Darren Coleshill has revived his #MySundayPhoto blogging linky. If you click on this link you can visit his blog and see imagery other bloggers have taken.
Interested in this blog post? Well have a read of these...