I go through fits and starts as an inline skater. Since the lockdown restrictions were relaxed a couple of weeks back, I've taken great pleasure in getting my blades back on. This has given me the opportunity to test out a pair produced by Microskaters in my latest article focused on keeping active while we're all spending more time at home.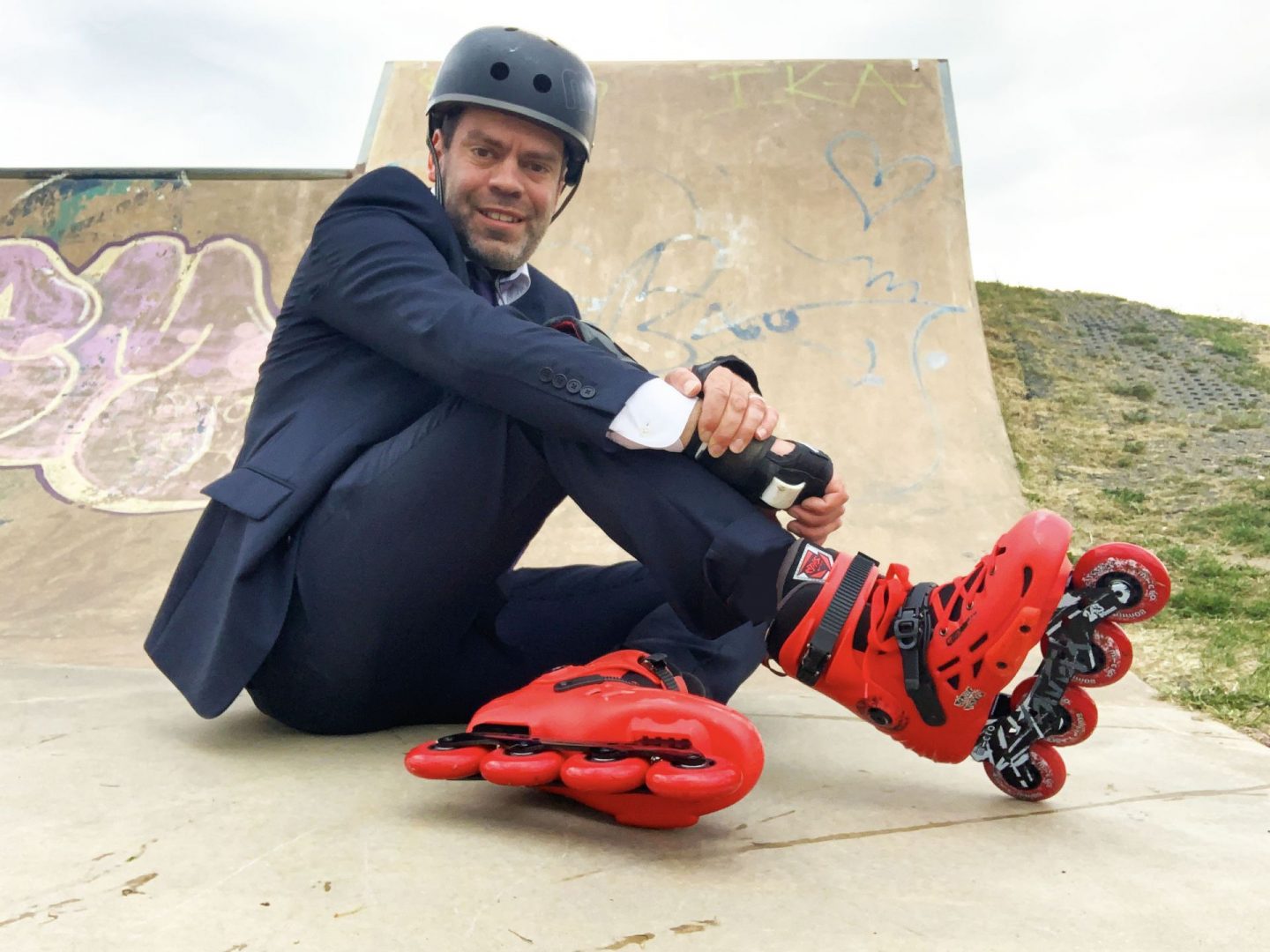 Yes, if the name seems familiar it's because Microskaters come from the same stable as Micro Scooters (albeit the two are separate companies). I am a big fan of Micro Scooters. Both my kids use them and I use one of its brilliant electric scooters. Could Microskaters inline skates impress me as much as its cousins?
An introduction to Microskaters
Although recently rebranded, Microskaters are nothing new. Although I'd never come across its skates before but it turns out they've been around for 20 years so the brand has a long track record.
The skates are available in several different ranges: Kids, MT Plus, Super and Beat. All these skates have a hard-wearing plastic shell.
In addition to this, you have the Delta and Delta F boots. These boots have a fabric shell and are more suitable for slaloming and the most advanced skating.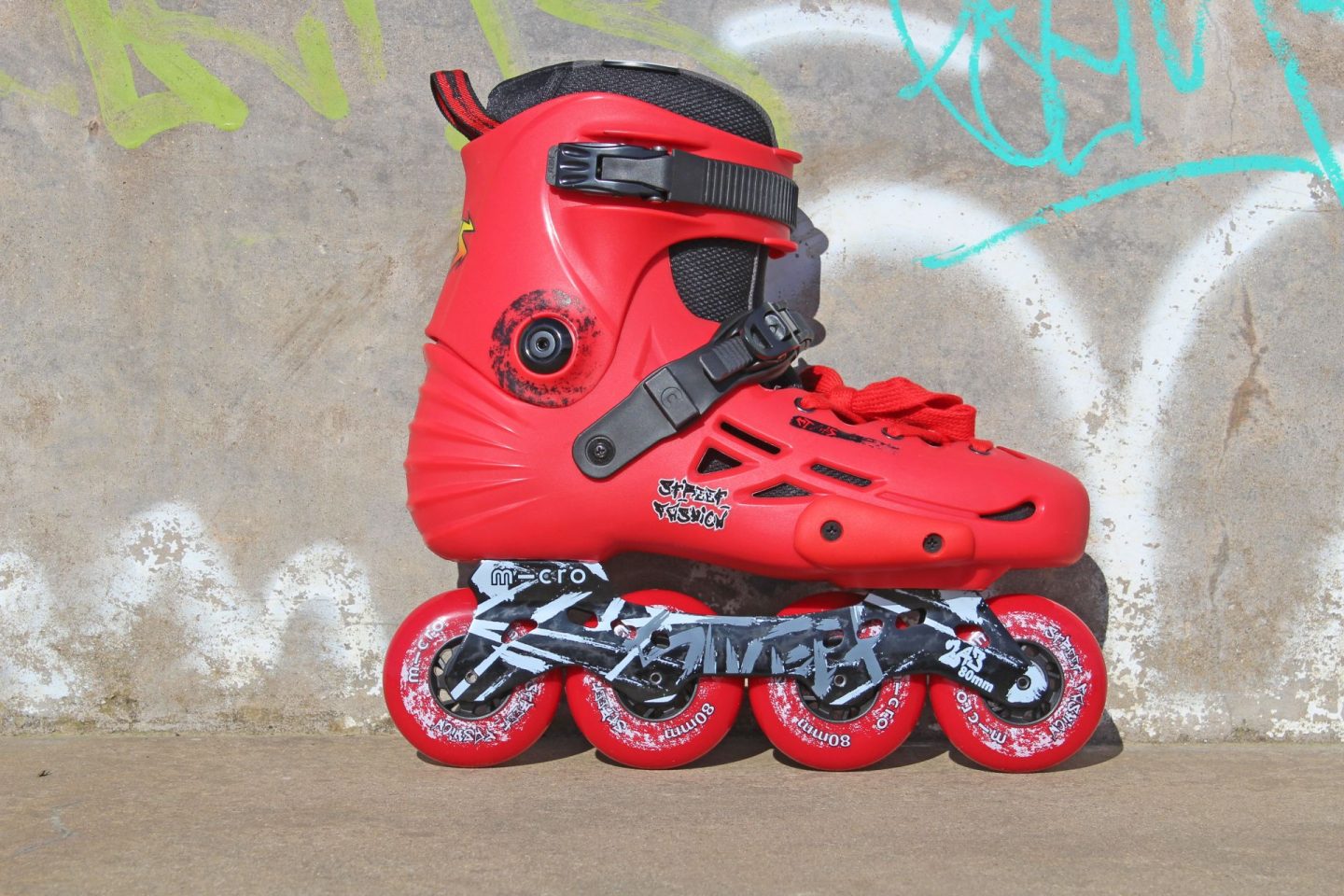 The Microskaters MT Plus
For the purposes of this review, I was trying out the MT Plus. The MT Plus sits between the most advanced skates and entry level products. With advanced features such as a lace up plastic shell and the ratchet buckle (more about them in a moment), it's ideal for someone who knows what they're doing on eight wheels, but perhaps isn't confident enough to do stunt skating.
Each skate has:
Four 80mm wheels
An aluminium frame holding the wheels in place
A hardwearing polypropylene shell
A polypropylene cuff at the top of the shell
A safety lock at the top of the boot and a 45-degree locking buckle with ratchet to tighten it up.
The boot also has some graffiti-style graphics that my daughters were impressed by. In fact, they were also impressed by the bright red colour of the shell. This certainly makes the boots stand out but if red is not your thing, the MT Plus is also available in blue, yellow or black.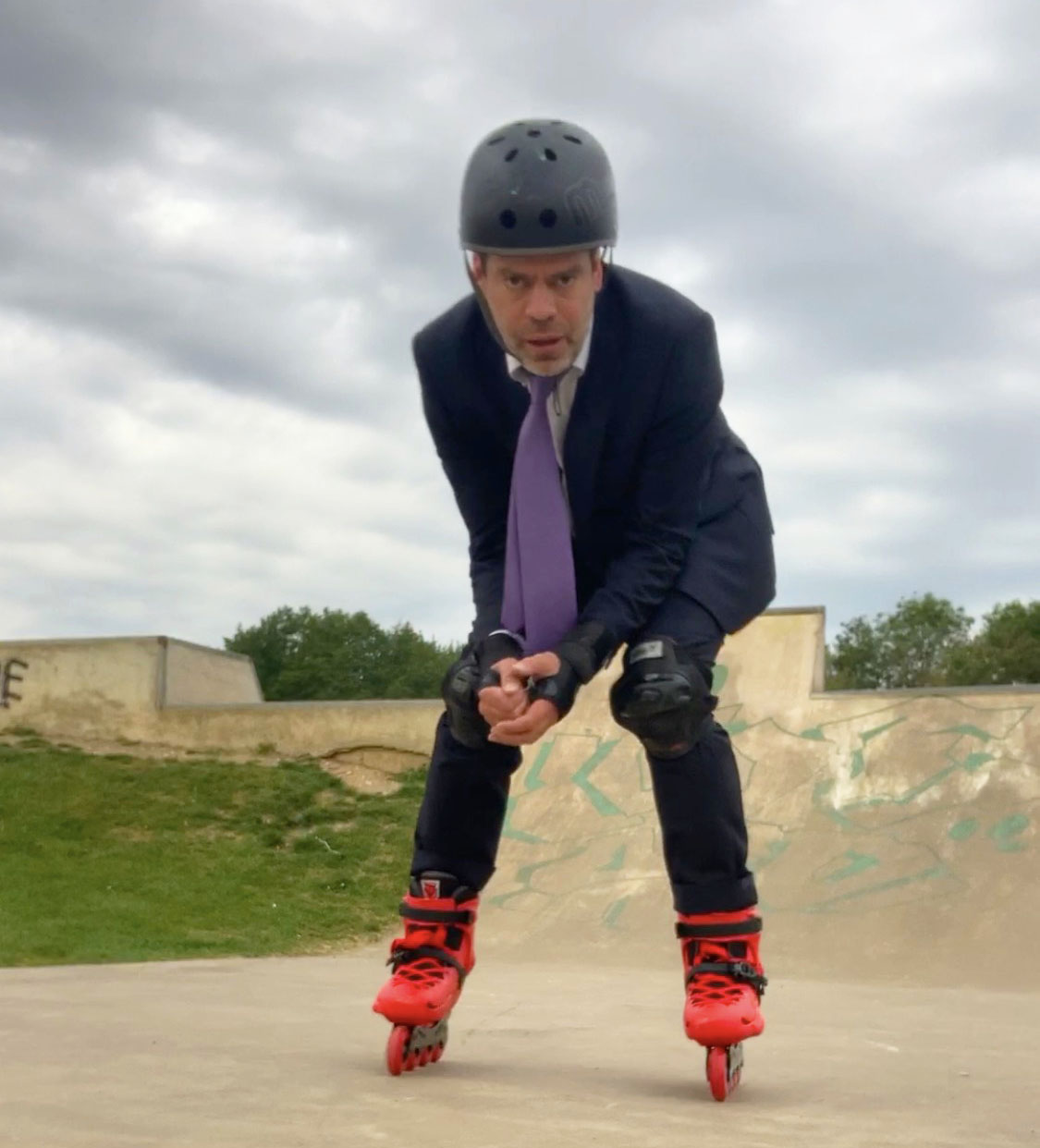 The MT Plus in use
The MT Plus experience starts when you put the boot on. As I've said, the shell has laces so you can tighten it up around your foot.
The ratchet to tighten up the locking buckle is also a nice touch. It makes putting the boot on easier and it's not something I would expect to see on skates like this.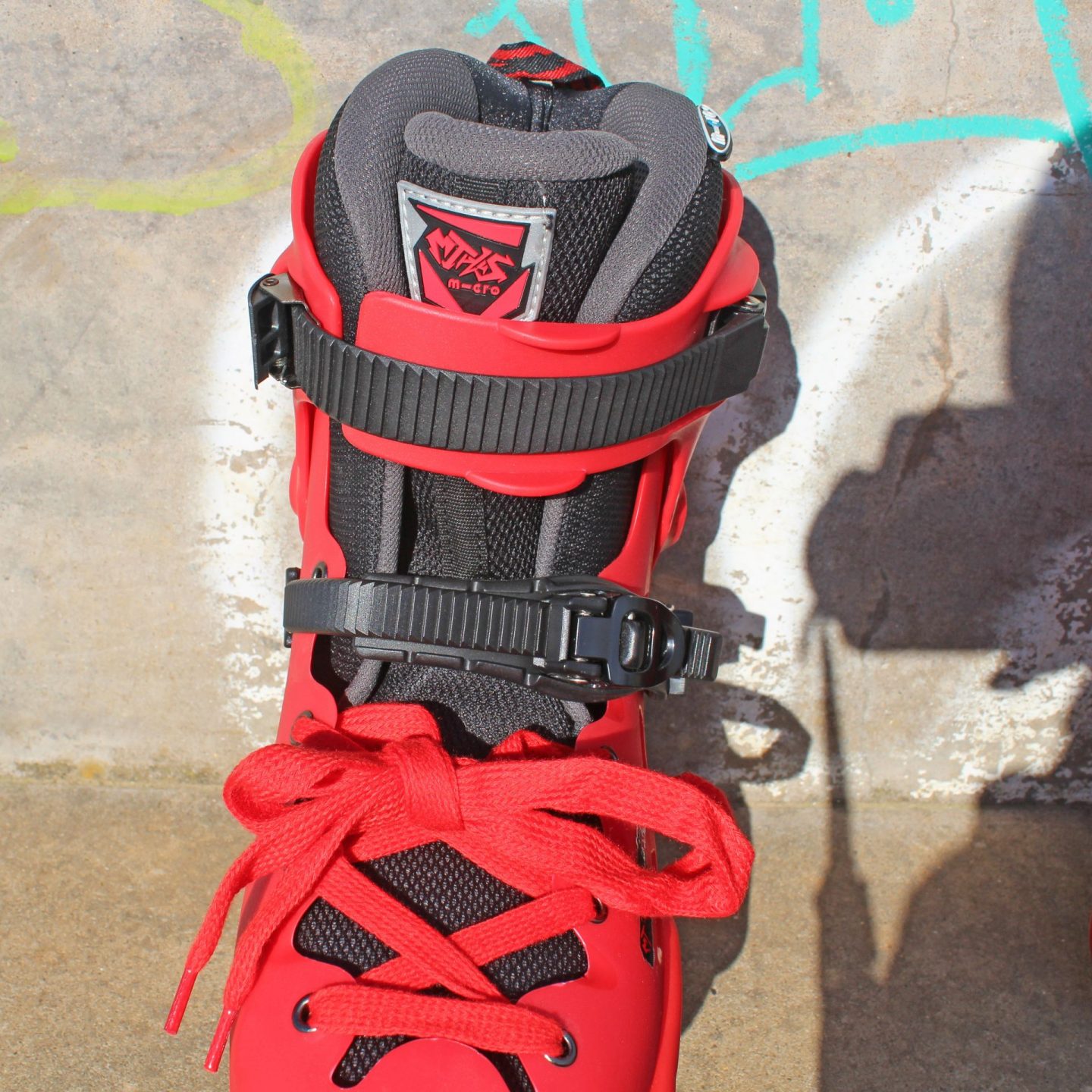 When skating, I was very pleasantly surprised by the smooth ride. The wheels moved with very little resistance and it was noticeably easier to skate uphill l than other inline skates I have used.
The boots performed well with everything I throw at them: Lemons, going backwards, tight turns, going forward at speed etc. It also coped well when pavement surfaces changed.
One nice touch are the bumpers on the side of the boot. These are in just the right place to take the inevitable abuse that comes with inline skating and saved the plastic shell itself from getting scratched.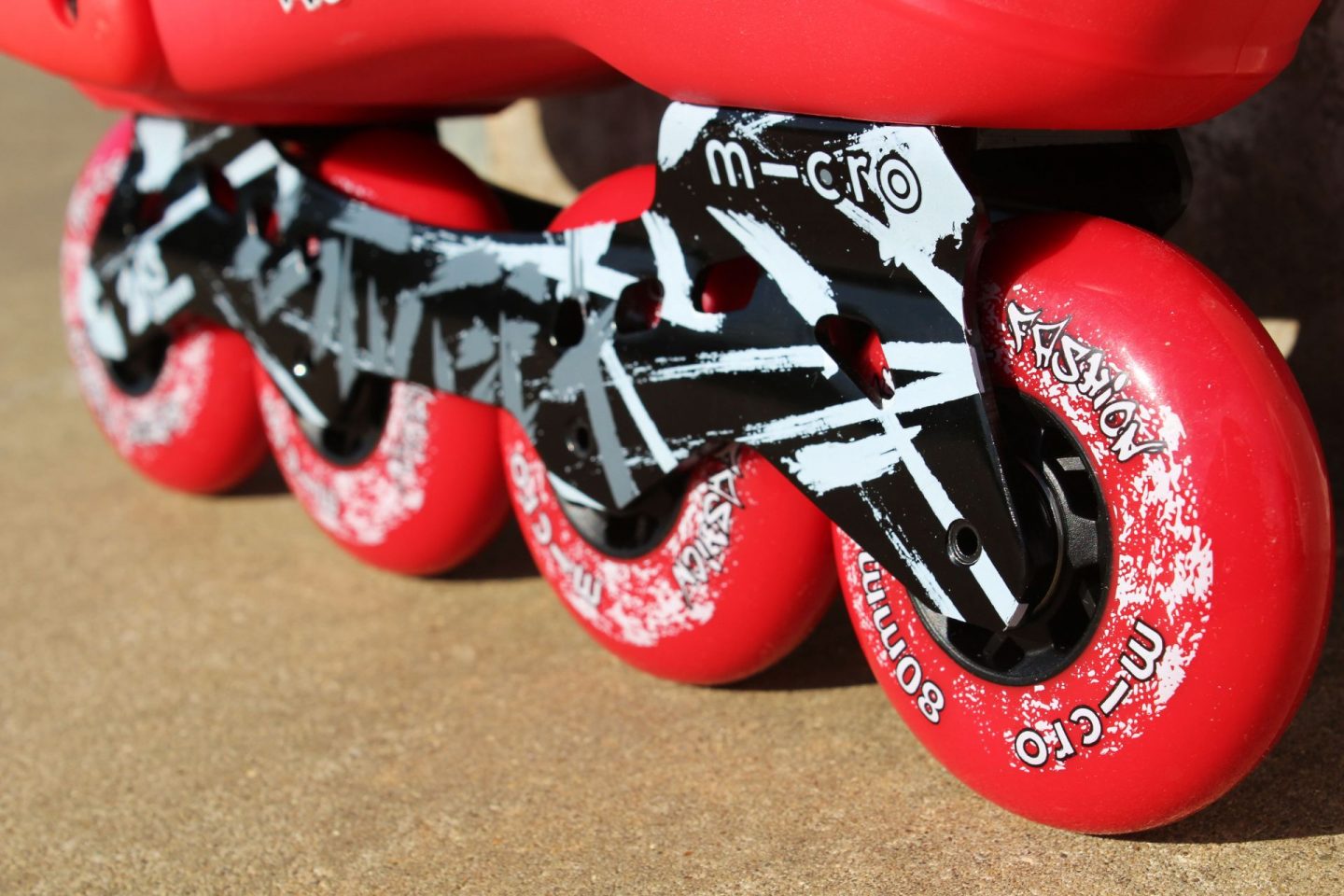 There was, however, one feature that surprised me by its absence. These boots do not feature a heel brake.
Inline skating is like any other hobby or interest. Get two people in a room with the same interest and you'll get three opinions. Heel brakes are a matter of personal choice, but I personally find them essential (and I'd never go skating in public without them on my boots). I would certainly have thought they'd come as standard on skates like the MT Plus.
I queried this with Microskaters and it seems that within the next few weeks you will be able to buy heel brakes as an accessory. If you do buy yourself a pair I would recommend you also get a heel brake unless you are a very advanced skater.
Concluding thoughts, price and availability of Microskaters inline skates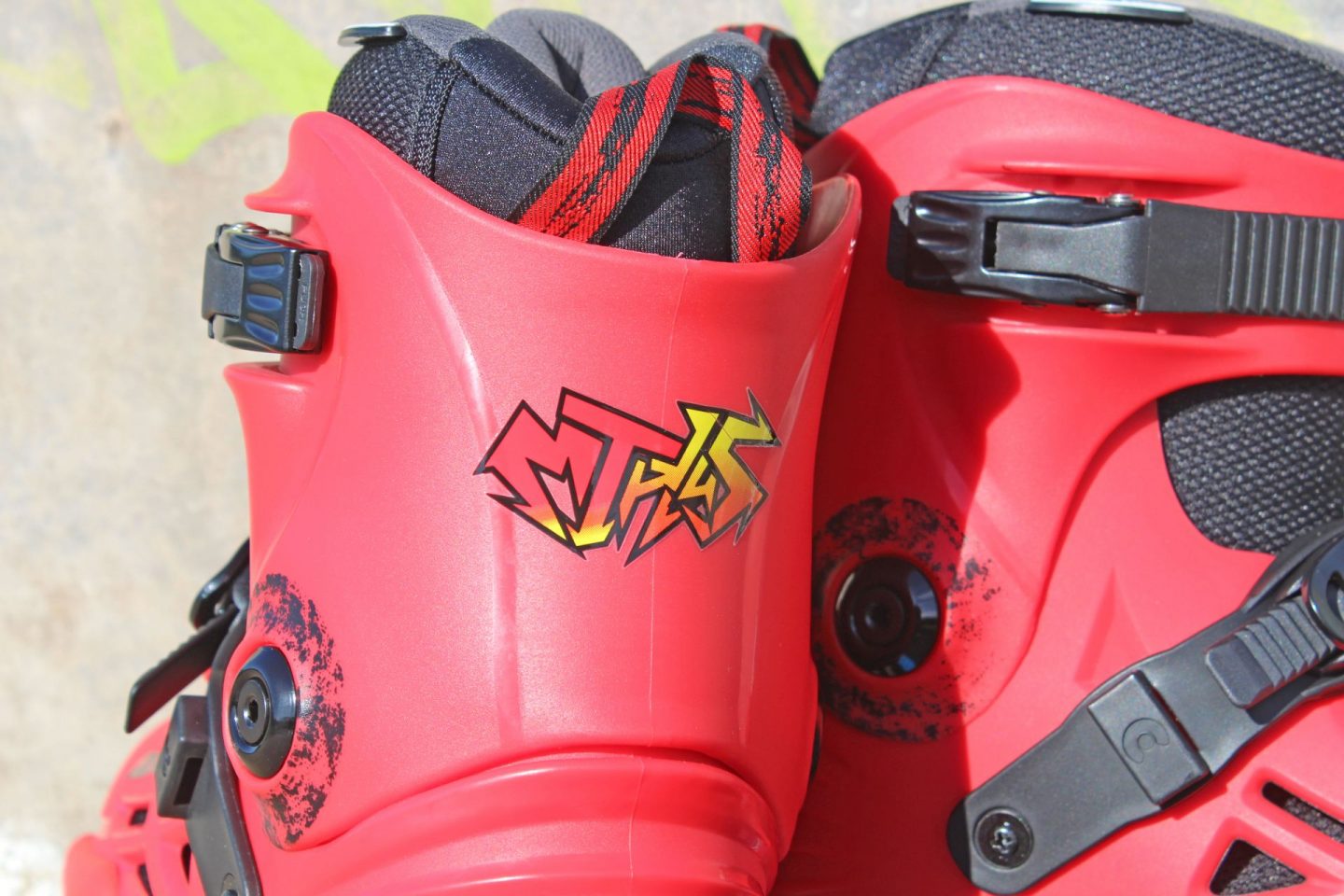 The Microskaters MT Plus boast some nice features. The ratchet buckle and bumpers immediately spring to mind. The eye-catching graphics make the skates stand out and there's a good choice of colours. Most importantly, the wheels spin very freely.
I think I have made my thoughts on the heel brake clear! I won't labour the point, but if you buy some of these boots, think about spending a few quid more on a heel brake.
When it comes to price, at the time of writing you could expect to pay £109.99 for a pair. I'd say that's a very reasonable price for the quality of skates. In terms of availability, the Microskaters range is available from Slick Willies and you can find out more by following this link.
To sum up, the MT Plus skates are a very good, high quality product. I would suggest you take a look at the rest of the entire range of Microskaters inline skates, just to make sure you are buying skates appropriate to your level of expertise.
Interested in this blog post? Well have a read of these...