I make no secret of the fact I find landscape photography challenging. Finding a unique perspective without visual clutter can be difficult.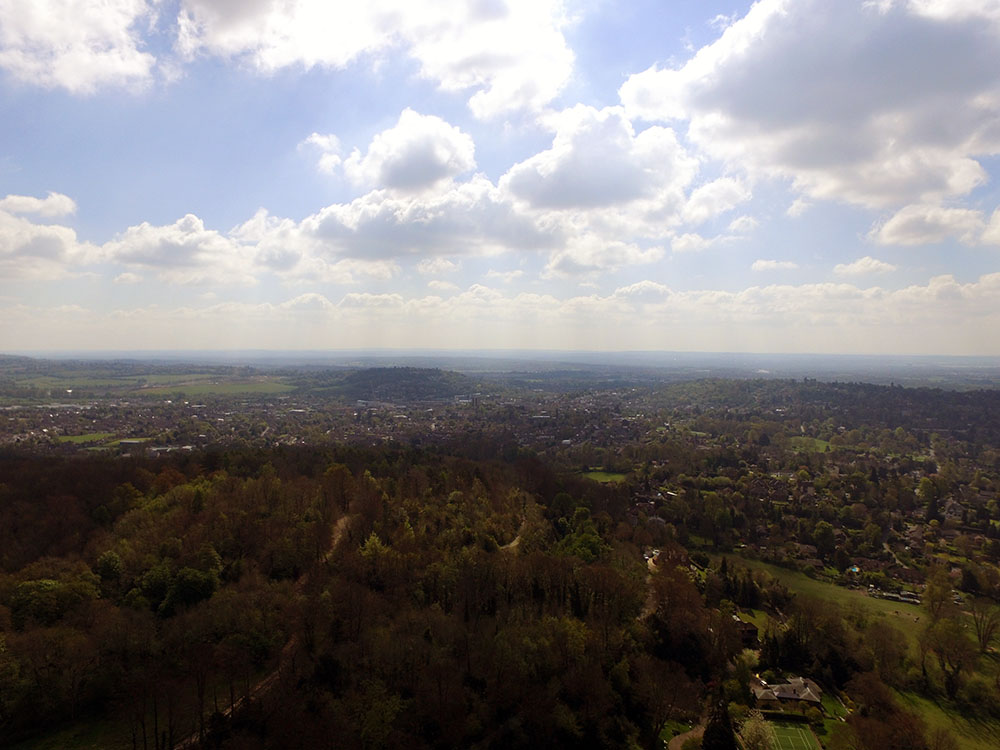 Earlier this week I paid a brief visit to Gatton Park near Reigate in East Surrey. I was presented with this scene and as luck would have it, I just so happened to have my newly-purchased toy with me: a DJI Phantom drone.
This example of drone photography was taken from 80 metres in the air looking south. I love the perspective: the 50/50 mix of land and sky.
I also love how clearly you can see the hills in the distance. While a stone's throw from London, it shows just how quickly the urban environment becomes rural (and what a beautiful rural environment it is).
You can expect to see some more drone photography on this blog in future as I improve my techniques. I'm really enjoying flying my drone and using it to take pictures and shoot video, but I have more to learn.
I've linked this image to the #MySundayPhoto photography linky hosted by the Photalife blog. Please do click on the badge below to visit the linky and check out photography from other bloggers.
Interested in this blog post? Well have a read of these...