As my children get older, I'm discovering a new parenting challenge: raising kids so they have a healthy respect for the police.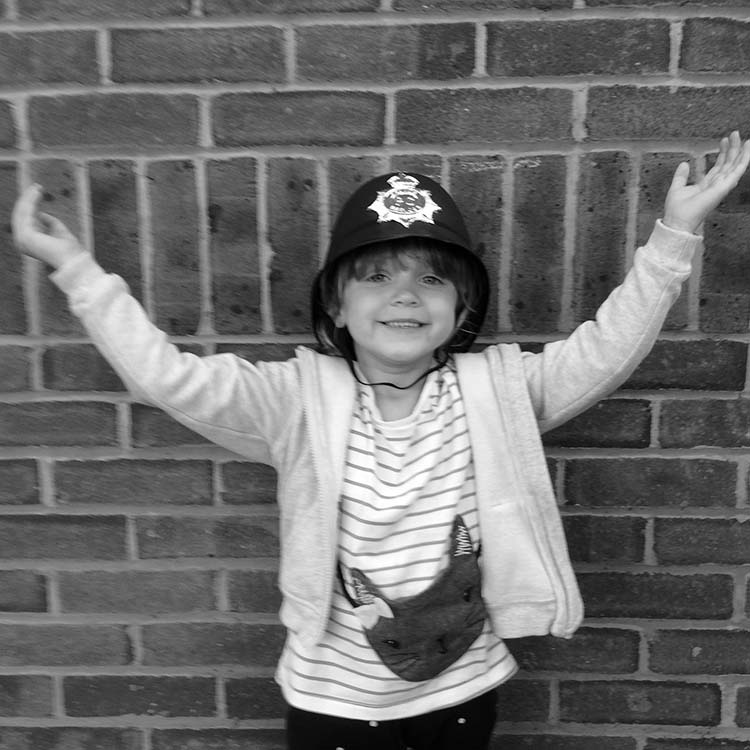 I noticed something a little worrying recently. Every time Izzy, our four year, hears sirens, she will make some comment about: "It's the police, it's the bad ones." This is not a message she has picked up at home.
Her choice of language left me a little concerned. Added to this, nine times out of ten we'd hear a siren before we saw the vehicle. It would usually turn out to be an ambulance.
Like most families, we've always taught our kids that if they get lost or find themselves in trouble, they should try and find a police officer. They're young kids whose parents have no history with the law so we have no reason to fear the police.
Television news reports don't necessarily help the situation. On the afternoon of the recent terrorist attack in Westminster, I was at home with both my kids.
My wife works in London and while she doesn't work anywhere near Westminster, I put in a call to check she was safe. I then got a call from my mother checking I was okay, but she was concerned as she hadn't been able to locate one of my brothers, who is also London-based.
Knowing I was going to be spending time on the phone trying to locate him and that my kids would hear what was going on, I sat them down and explained what had happened. My main concern was to make clear their mother was safe.
As the days passed, they heard news reports on the radio about the attack and saw them in the newspapers. One of the comments made to me by the kids was that the police: "kill bad people."
Around this time, I happened to be out with the kids and we heard sirens. Cracking a joke, a close relative said: "Ooo Izzy, they're coming to get you."
The kid looked terrified. At that moment it dawned on me that it's a ridiculous and deeply unhelpful thing to say to a child. I'll wager, however, that most of us mums and dads have jokingly said it to our own offspring at some point.
Okay, yes, this is maybe a slightly abstract element of parenting. I'm sure we're all much more concerned with good schools, the amount of homework our kids receive and good quality maternity care.
Then again, maybe it is a sign of the times. Rolling news coverage and social media mean the police can't do anything without it being reported on immediately and without analysis. The police also have a tougher job to do in the twenty first century and they have to take tougher action as a result.
Our kids, meanwhile, need to know they have nothing to fear from the boys and girls in blue. Of course police work has an unpleasant side, but I want my kids to respect and appreciate the work the police do. I think I have a little work to do to put their mind at rest.
Interested in this blog post? Well have a read of these...