I was curious to try out the Eufy Robovac 11s Max. I'd heard a lot about these 'robo vacuums' but I wasn't sure whether a device of this size could do a decent cleaning job, especially in a family home which is both busy and messy. Having been given an 11s Max so I could review it and having used it for a couple of months, I'm quite surprised at how the 11s has changed our behaviour as a family.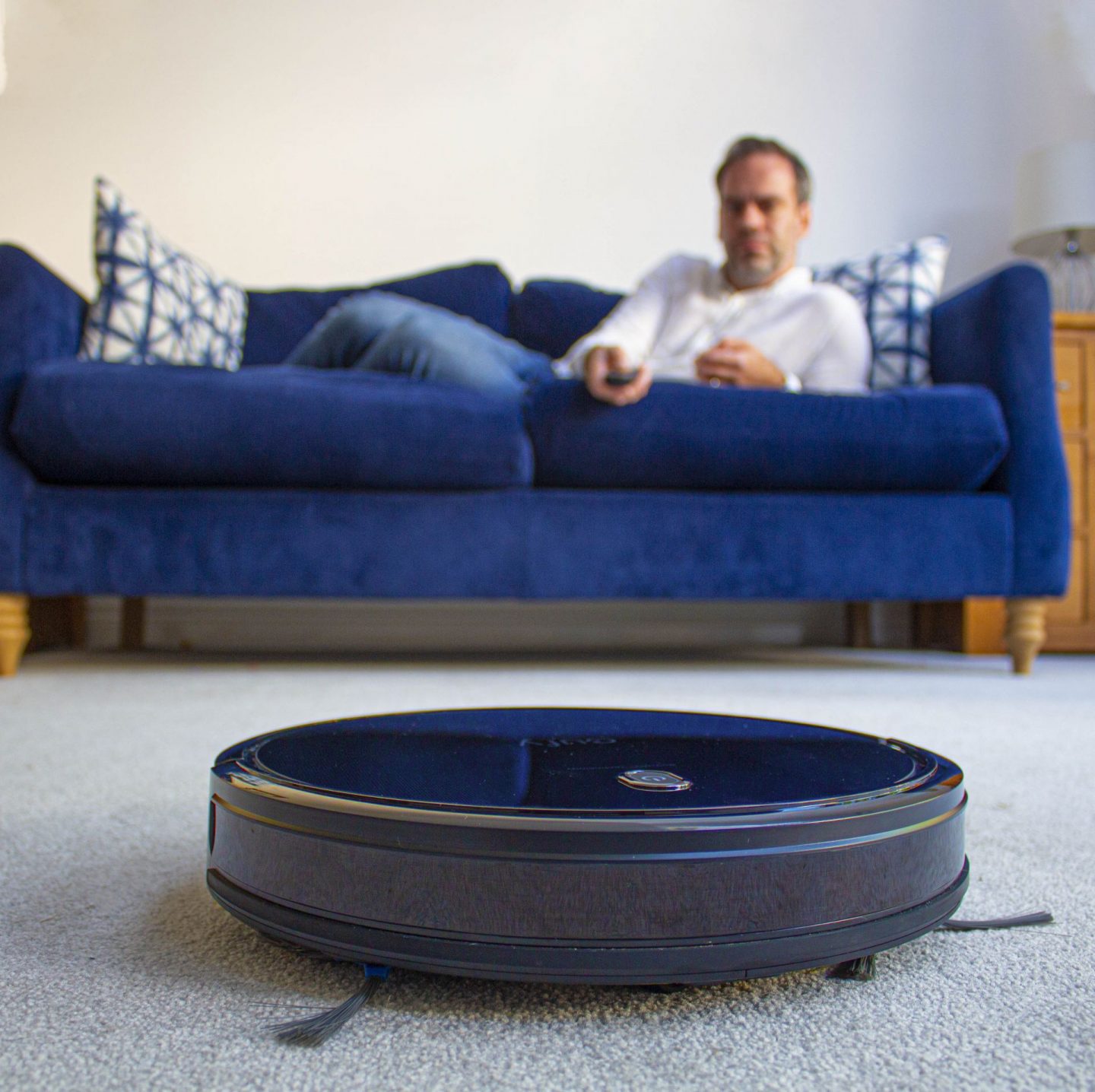 What is the Eufy Robovac 11s Max?
Let's start at the very beginning. The 11s is essentially Eufy's entry level robo vacuum.
You can use a remote control to send this bad-boy around your house to vacuum the floor, programme it to clean at certain times or just hit one of the pre-set programs whenever you and watch it go.
The big difference between the 11s Max and the rest of the Eufy range is that it is not WiFi enabled. Yes, that's right, the Eufyhome app will not work with this product so it's a remote control vacuum as opposed to a piece of smart tech.
This may not work for some people, but I was quite happy about this. I don't want every single device in my home to be controlled by my mobile phone so this was quite refreshing.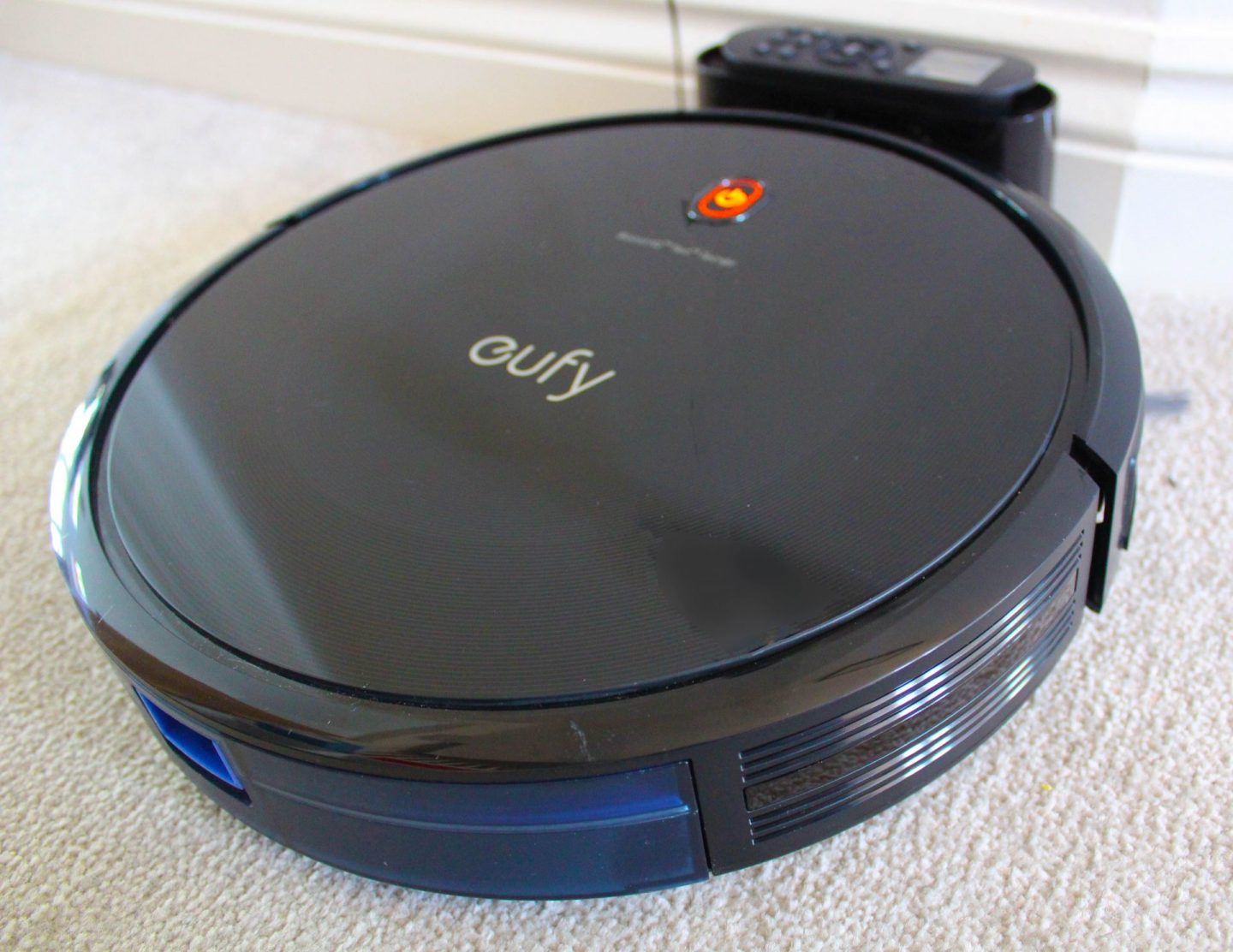 First impressions
As soon as my daughters, Helen and Izzy, saw the word 'Eufy' on the robovac's casing, they gave it a name: Oofy. The name stuck and that's what we've been calling it ever since!
Oofy comes with a base unit with a convenient space for storing the remote control. It will automatically head home to the base unit if it needs a charge mid-way through a vacuuming job.
It has a sleek, black, minimalist design with a removeable collection tray at the back, brushes at the front that brush dirt off the floor into the suction unit and a roller at the back. All around the product are various different sensors that help it avoid stairs, steps or other possible obstacles.
At first, I wasn't persuaded the collection tray was big enough for a family like ours. I thought it would fill up very, very quickly. Although it has three suction settings, I was also suspicious it may not remove significant patches of dirt from the floor.
I'll explain how the Robovac 11s Max performed in use in just a second. First of all, a few technical specifications.
Technical specifications
In terms of size and shape, the Eufy Robovac 11s Max is circular and has a circumference of just under 36cm. It is almost 7.5cm tall.
The collection tray has a capacity of .6 litres. In terms of noise, this product is surprisingly quiet and produces around 55decibels.
When it comes to suction, it has a rating of 2000pa. Yes, I did have to look that up! It's a reference to 'airwatts' which is how a vacuum's suction is measured and it makes it the most powerful vacuum in the Eufy range.
You may be wondering how this robovac copes with different floors. It's designed for hard-floors to medium pile carpets and will climb over obstacles 1.6cms high so most door jams etc. won't present an issue.
The filter is easy to remove. It should be washed through with water and dried regularly.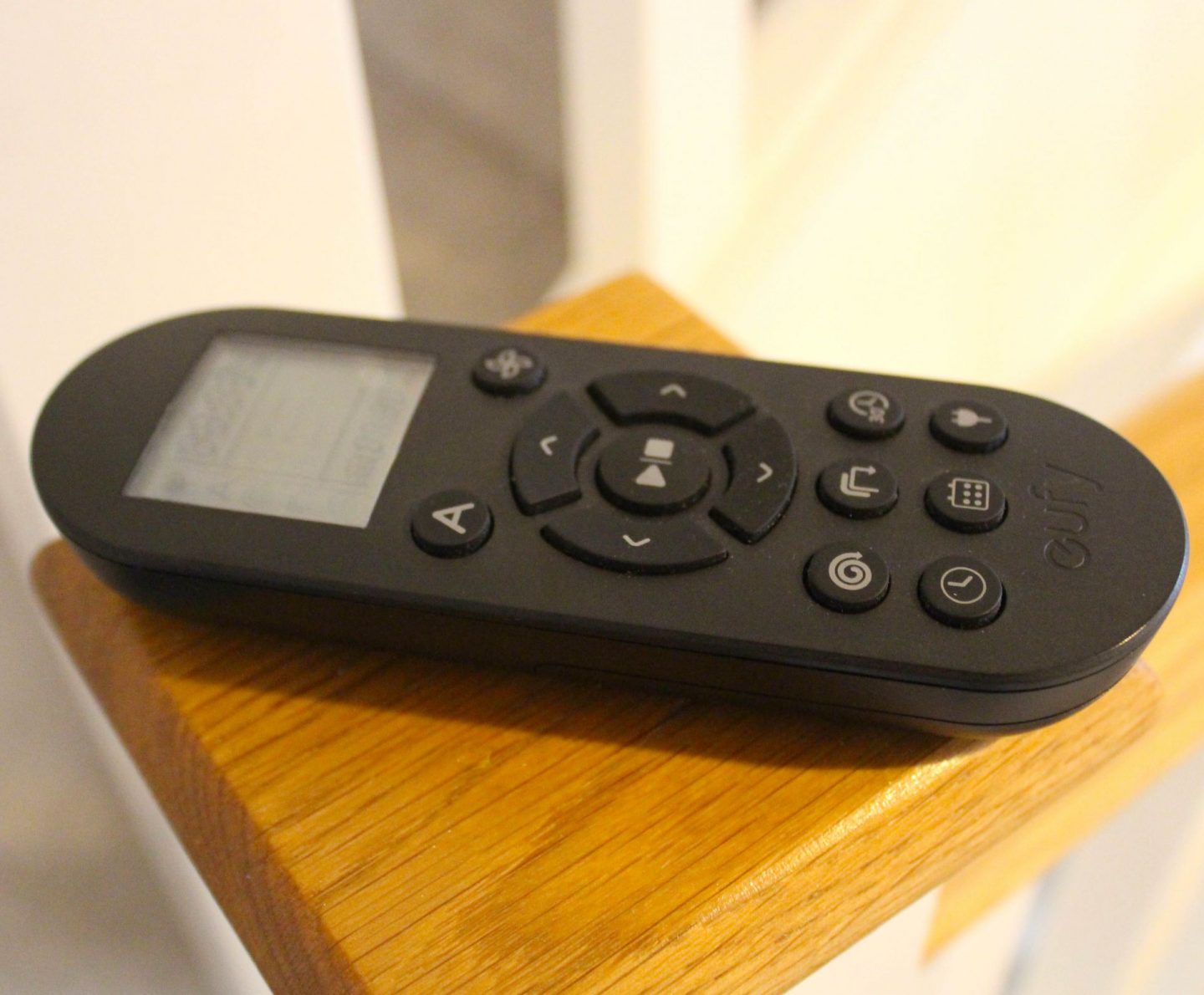 Eufy Robovac 11s Max in use
When this product arrived, I needed a little persuading it wasn't simply a gimmick. Having been using Oofy for a couple months, I can tell you we will not be getting rid of our handheld vacuum cleaner. That said, we have been using it a lot less.
The 11s Max has been brilliant for day to day use. In fact, it has changed our behaviour as a family. The floors get vacuumed a lot more regularly and the great thing is, you can hand the remote control over to the kids and let them vacuum the floor because they treat it like a game!
I will go into more detail about using the 11s max below. before doing so, why not watch this short video I made of the robovac picking up instant coffee granules that I spread across the floor (despite what I said in the video, my wife didn't go without coffee, the granules were just the dregs from the bottom of the tin!).
The suction is surprisingly good. When I empty out the dust tray, I am always pleasantly surprised at how much dust and muck it cleans out of the carpet.
The sensors around the product stop it from tumbling down stairs and they also help it clean around the edges of rooms and around furniture.
You have a choice between programmes that clean the edges of a room, a spot cleaning function which is designed for dealing with locallised spills and a 30-minute cleaning programme. We've generally used the 30-minute programme although each programme has worked very well.
Wherever Oofy goes, the floor looks a lot cleaner. You do, however, need to be aware of the 11s Max's limitations.
Without meaning to state the obvious, this product can only clean floors. For cleaning high up or staircases, you need a standard vacuum cleaner. While it does clean around the edges of rooms well, I'd still want to do with a standard vacuum. For these reasons the 11s Max is a great addition to your domestic leaning arsenal, but you'll still want to keep your vacuum.
One further thing to remember: Wires must be kept off the floor. The 11s Max will attempt to vacuum up anything it finds on the floor including wires and frayed carpets etc. To put your mind at rest, it automatically shuts down when it senses something is wrong, but I have found myself having to unwind wires or threads from the brushes a coupe of times.
The small dust tray means it does need to be regularly emptied. The brushes at the back are smaller than you would find in a standard vacuum cleaner. Living with three long-haired women, I have found it gets clogged up with hair quite easily. In fact, the 11s Max comes with a special tool for slicing through hair and removing it from the brushes. When it comes to power use, the instructions suggest you turn the base unit off at the mains if you know you won't be using the robovac for a while.
Concluding thoughts, availability and price
With Ooofy in our lives, we vacuum more often so our floors a re cleaner. It's definitely more than a gimmick and I have been surprised at how it has handled cleaning up after a busy family.
Price wise, the 11s Max was retailing for £239.99 at the time of writing and was available from Amazon and direct from the Anker website (Anker Innovations being the company behind the Eufy brand).
The Eufy Robovac 11s Max impressed me. We have floors that are more regularly cleaned as a result. For families, it will come down to whether you wish to spend that kind of money on top of having a standard vacuum. You may feel it's worth investing in an 11s Max to have floors that are that bit cleaner.
Disclosure: I was given an Eufy Robovac 11s Max for the purposes of producing this review. Thoughts and opinions entirely my own.
Interested in this blog post? Well have a read of these...