Being a stay at home father comes with a range of complications. A nagging issue I have is what to say to my kids about the family set-up they live in.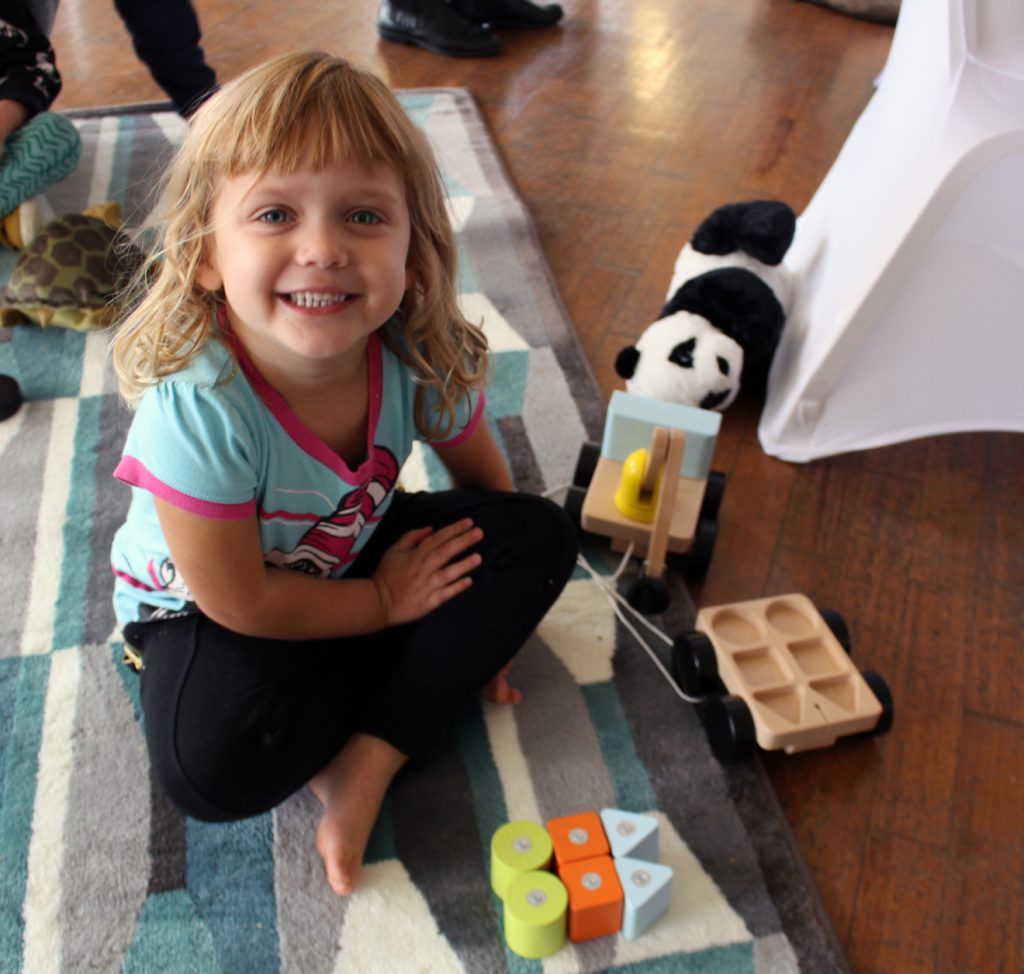 This may surprise you, but neither of my daughters has ever questioned why I always do the school run, cook dinner and iron their clothes instead of mummy. Sure, this is all they have ever known, but they are growing up in a world where they are force-fed images of the stereotypical household where dad works and mum doesn't.
Show me the children's book or TV show that features a stay at home father. In fact, you can add to that list: stepfather, single mother and same sex couple.
Just the other day Mrs Adams was reading Izzy, our three-year-old, a bedtime story. For some reason I was hanging around near the bedroom door and I heard Izzy interrupt Mrs Adams and point to the characters in the book.
Clearly comparing the book to her own family, she said: "There's one for the little child that goes to pre-school, there's one for the big sister who goes to school, there's one for the mummy who goes to work and there's one for the daddy who picks the children up from pre-school and school."
It was a throw-away comment, but an interesting insight into how she perceives her family. Last night I asked her outright: "Who goes to work in most families, mummy or daddy?"
"Mummy," came the response. I explained to her that wasn't necessarily the case, but that she came from a "cool" family where mummy went to work and daddy stayed at home.
I then regretted saying it. In her world, our family dynamic is simply normal. I should probably have kept my mouth shut.
Izzy is still a little too young to have had any negative experiences as a result of having her dad as main carer. The same cannot be said of her sister, Helen, who is eight years of age.
I'm not going to spell them out here, it's too personal. Only thing is, when such things happen, I do feel the need to explain she lives in a "cool family" (that phrase again) and one that is a little different to the one most people live in.
While I feel the need to say something, I want to keep it to a minimum. Who knows, Helen and Izzy may grow up with a burning desire to be homemakers and never work again once they've had the first of their eight children. They may join the armed forces or become astronauts.
The difficulty is striking a balance. I want them to understand our family set-up is totally normal, because it is. Even so, on occasion an explanation is needed as to why X or Y has happened. What I want to avoid, however, is saying anything that makes them think they come from a special family or promote unhealthy gender stereotypes.
I possibly worry too much. Ultimately, however, I don't want to say the wrong thing and put unhealthy or unhelpful ideas in their heads.
<
Interested in this blog post? Well have a read of these...