It's no revelation; I am a father raising girls. If I put my wife into the mix, this means I am the only male living in my household.
So what's it like being the only man in my house and the main carer for the two youngest ones? Well, for me it's just…normal.
The other day I made a small but candid comment in a blog post I wrote about fathers raising sons. I happened to say that I didn't think I'd be very good at raising boys.
I was very challenged on this point by Andy Harris who writes the blog Always Time for Biscuits. Mr Harris sent me a tweet asking why the skills I had built up raising daughters wouldn't be transferable. He has a point, many of the skills would be.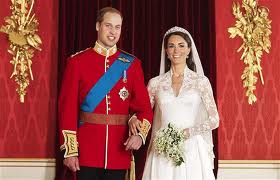 That said, I still think that raising boys would be very different. With five years' experience of raising daughters, I genuinely think I'd be on a steep learning curve if I suddenly found myself looking after a male child.
Just a few weeks after our first child was born, we went on an NCT reunion with all the couples in our group (thankfully this was the only such event we had to endure). Even at that early stage I noticed a huge difference between the boys and girls. The boys had a voracious hunger and were constantly demanding the breast while the girls were more easy going.
When our eldest was at nursery the boys were much rougher in the way they played with each other than the girls. Now Helen is at school, I've discovered the girls of her age group are, almost without exception, one reading stage ahead of the boys. The girls just get on and learn while the boys want to play.
That's not, by the way, a criticism of the boys. They're reception age so should want to play. All things considered, they've probably got the better idea!

I was occasionally asked if I'd like a son when my wife was pregnant with baby number two. I always felt like there was some invisible force guiding me to say "yes" because, you know, it's apparently mega important you have a male heir to ensure your family name doesn't die out. The thing is, I don't believe in that rubbish.
When I responded to the question, I ignored the guiding force and said I would feel blessed no matter what we had. Although that statement was true, I was apprehensive at the thought of having a son because my experience to date had been with raising a girl.
My mother lived in a similar situation to me. After remarrying she had two further sons and lived solely with men. Now I'm older I can see that it wasn't always easy for her and that she missed female company.
Who knows, as I get older maybe I will miss having another man around the house. I can't, however, ever see myself thinking that way.
Are you the only person in your household of your gender? What's your story and does it ever cause you any concerns?
Interested in this blog post? Well have a read of these...