You might think it was the sunrise that caught my attention when taking this picture. It was, in fact, the vapour trails left by aircraft, all but two of them following the same flight path in an easterly direction.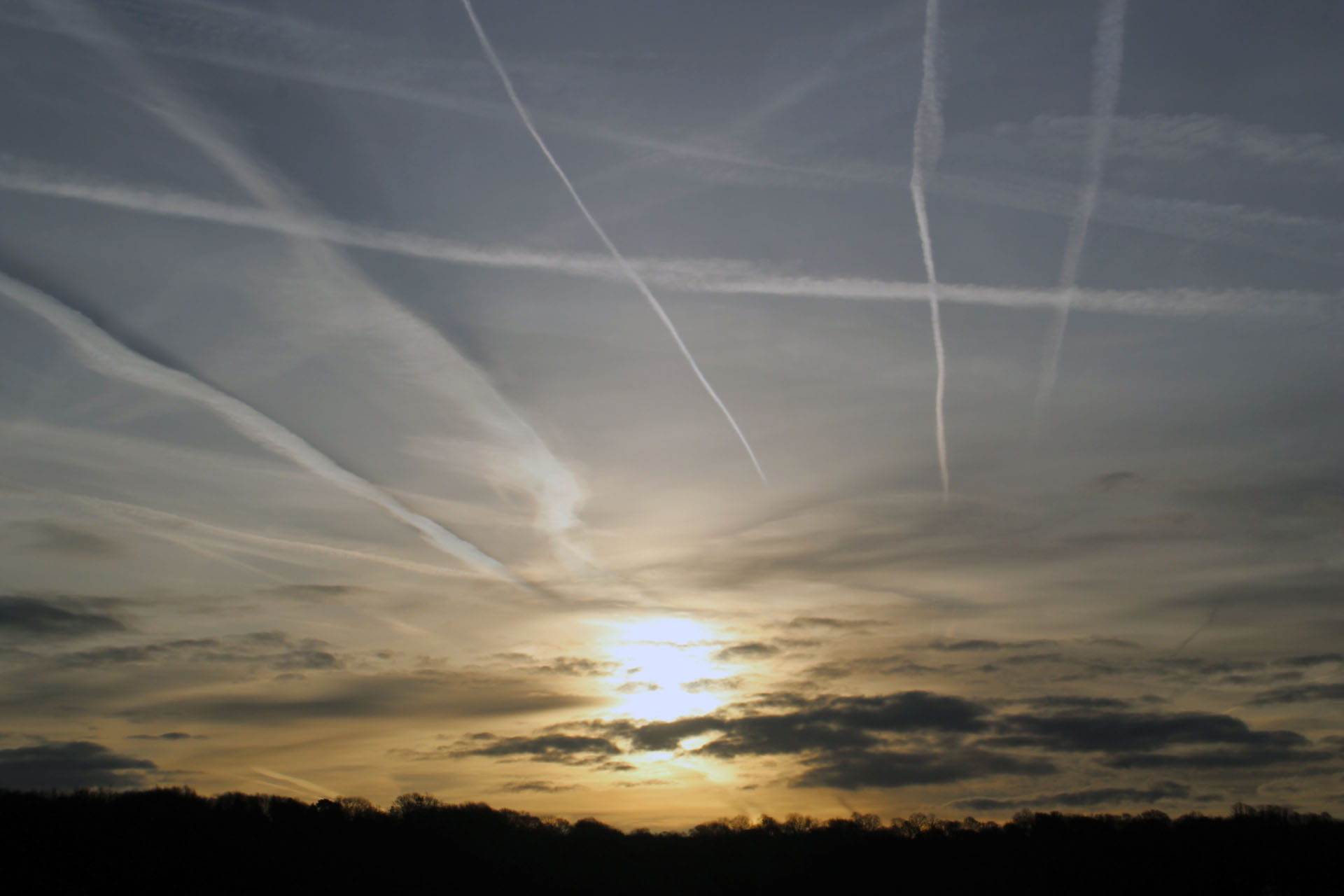 It's not the first time I've noticed this phenomena. It seems to happen early in the morning, around six am.
It doesn't happen every day, but sometimes when looking to the sky at that time, all the air traffic is heading east. Our house has one particular window offering great views to the east and occasionally I can look out of it and it gives the slightly bizarre impression that all the air traffic is heading towards the early morning sun.
As a former travel journalist, I can be a little bit of a geek when it comes to noticing such things. If a low-flying aircraft ever come overhead, I will always take a look at the tail fin and try to identify what airline it comes from. Looking at vapour trails is merely an extension of this!
Out of interest, what caught your eye first, the vapour trails or the rising sun? I'd be very interested to know.
I've linked this image to the marvellous #MySundayPhoto photographic linky hosted by the splendid Photalife blog. Click on the badge below if you'd like to see more great examples of photography from other bloggers.
Interested in this blog post? Well have a read of these...