I took a few minutes out from what has been an incredibly challenging week to try out a fun photographic experiment. It's one my children were seriously impressed by and left me with the West Ham football chant I'm Forever Blowing Bubbles stuck in my head!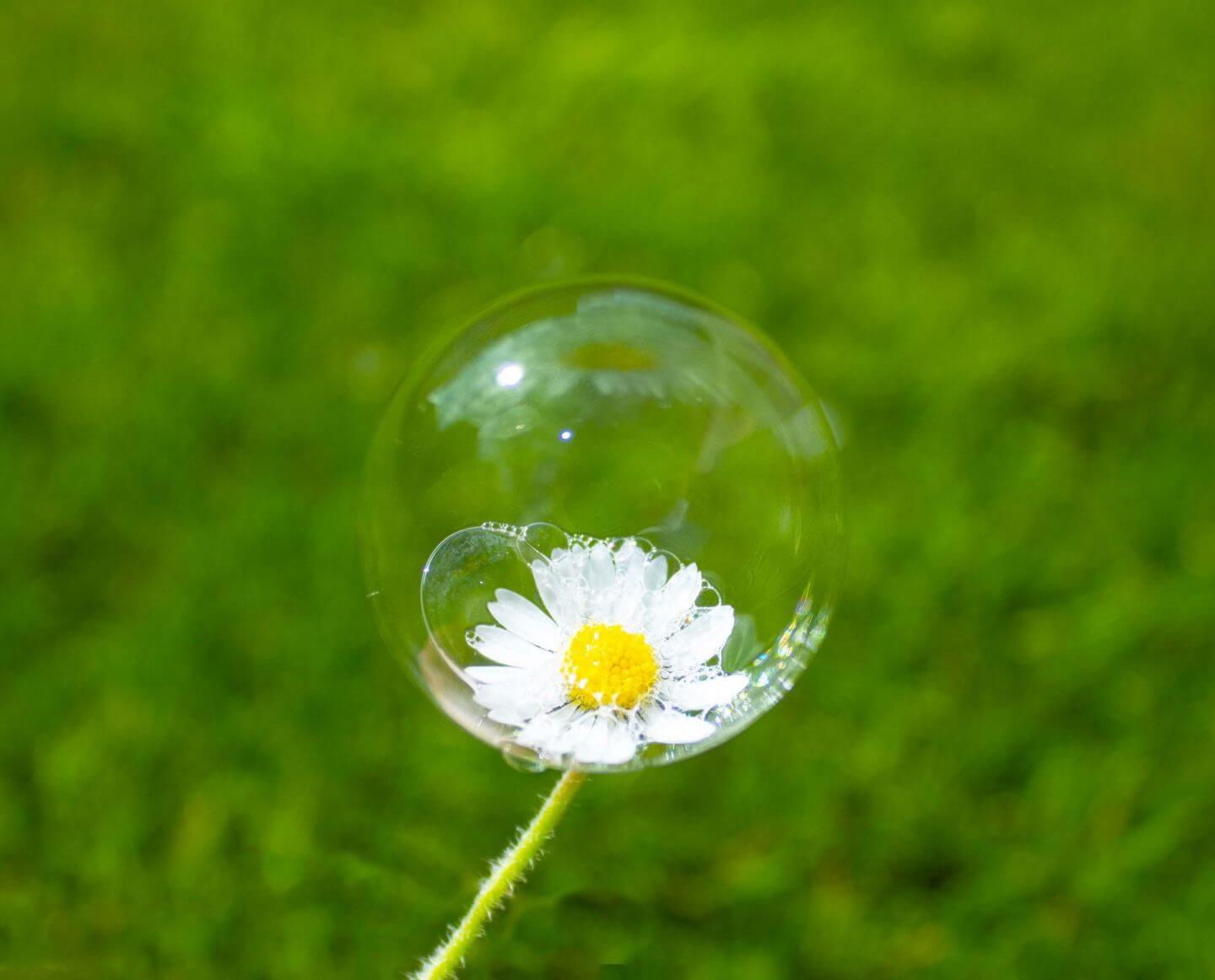 Here's what you'll need and how you can attempt to replicate this image. You'll need a daisy, a small bowl with some washing up liquid solution in it, plus a straw.
Put the straw into the solution and blow so that it creates lots of small bubbles. Dip the daisy into the bubble solution so it is wet.
When you pull the daisy out, you should be left with lots of small bubbles on the head of the flower. Very gently, push the straw into the bubbles on the head of the flower and slowly blow. If you're lucky, one of the bubbles will start to expand.
You may have to do that last part several times to get a really good bubble. You may also need to take your photograph very quickly because the bubbles don't last all that long.
Rest assured, even though tit may take a few attempts, you won't be forever blowing bubbles. It only took me five or so minutes to capture the above picture. I've seen other photographers produce flawless examples and with a bit of practice, maybe I will also. I just thought I'd share this because it was so easy and if you have kids, I suspect they'd be impressed! Perhaps it's something to try this Bank Holiday weekend?
I may try this with other plants and objects. In fact I had a failed attempt using buttercups but they just didn't work. If you have any suggestions, do leave a comment with your ideas. I'd be happy to give them a go.
I've added this post to the wonderful #MySundayPhoto linky hosted by the Darren Coleshill photography blog. Do follow this link to visit it and see what other keen photographers have been producing.
Interested in this blog post? Well have a read of these...