Picture the scene: it's a wet weekend and you've already spent a lot of time being active with the children. Regardless of the weather, you've maybe been outside and got cold, wet and muddy or maybe undertaken an activity like soft play.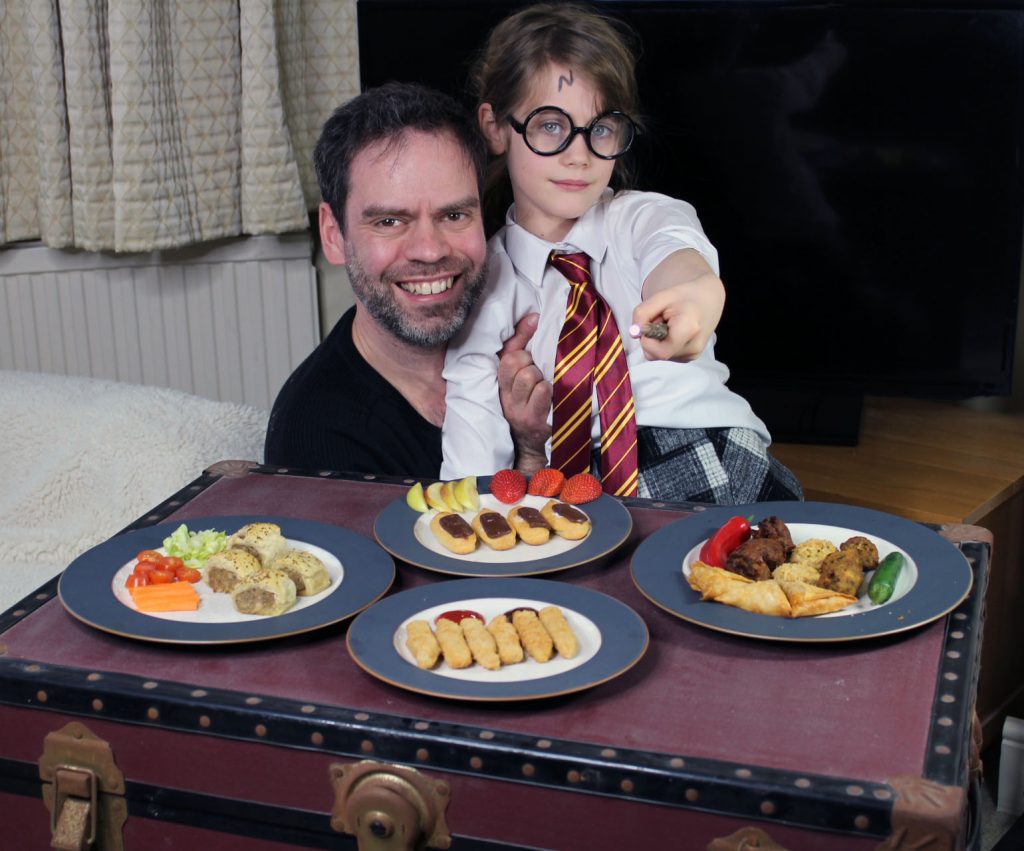 What next? How do you entertain the family especially when energy levels are flagging slightly?
How about choosing a good film and having some fun by matching the food to the movie? This is exactly what we did the other day when we settled down to watch Harry Potter and the Chamber of Secrets.
We called on Iceland's #PowerOfFrozen to provide the food. On this occasion, we selected snacks from Iceland's updated party range.
It was very convenient as all the savoury frozen items we chose cook at similar temperatures for similar periods of time. This meant it was straightforward to put all the food in the oven at once.
We also chose some mini chocolate eclairs. These simply had to be left on the side to defrost and this didn't take long because of their size.
Of course there is one problem with eating snacks inspired by the Harry Potter books and films. Some of the foods that the boy wizard and his friends eat are less than appealing. Maggoty haggis, cockroach clusters and acid pops are a touch unappetising to say the least!
That said, there are some real gems if you use your imagination. Here's what inspiration we found.
Indian platter
Hardcore Harry Potter fans will be familiar with the Snake Summons Spell that first appeared in Chamber of Secrets. The spell is supposed to have originated in India so what better way to kick off our Harry Potter movie party than with an Indian Platter?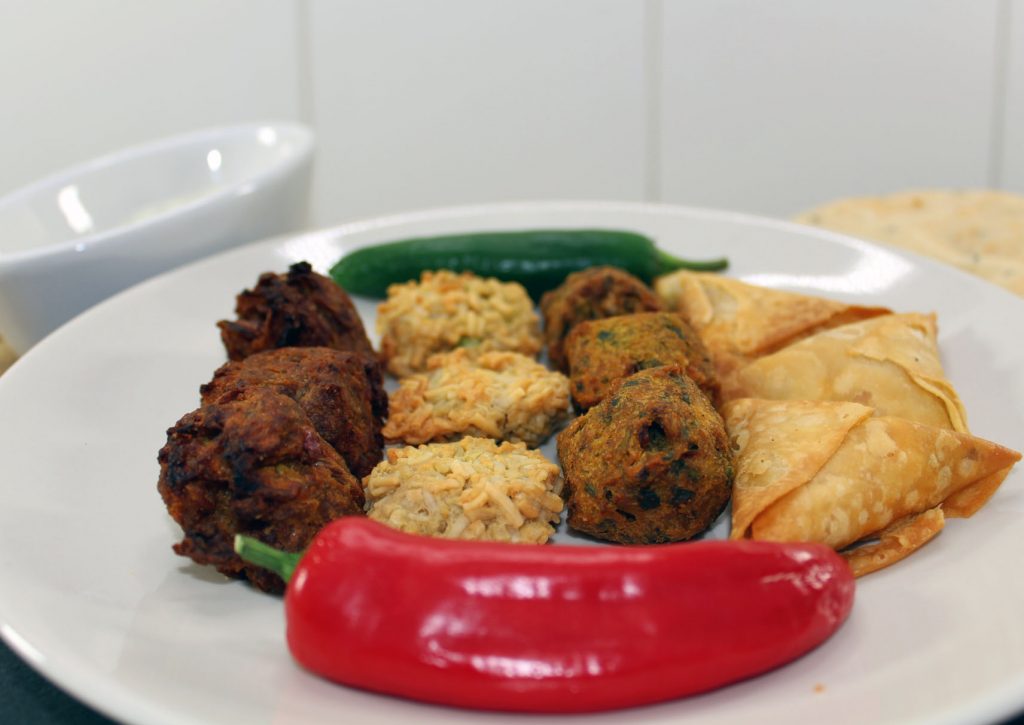 This is a large box costing £5 that contains 25 onion bhajis, 25 vegetable samosas, 25 saag aloo pakoras and 25 crunchy samosa bites. In case you are wondering, no, we didn't cook all of them at once!
My favourite were the samosas. They were particularly good when served with yogurt and mint sauce, which is also available at Iceland.
Chicken goujons
While the kids tried the Indian Platter, it was a bigger hit with Mrs Adams and I. Helen and Izzy were in the mood for something a little plainer and what could be better than chicken goujons?
Best of all, there's a fantastic Harry Potter link. Chicken is a favourite of Ron Weasley and it often features in the feasts held at Hogwarts. Iceland's chicken goujons cost £1 for a pack of 16.
They're made from 100% chicken breast and are really tasty. I had to stop myself from eating too many!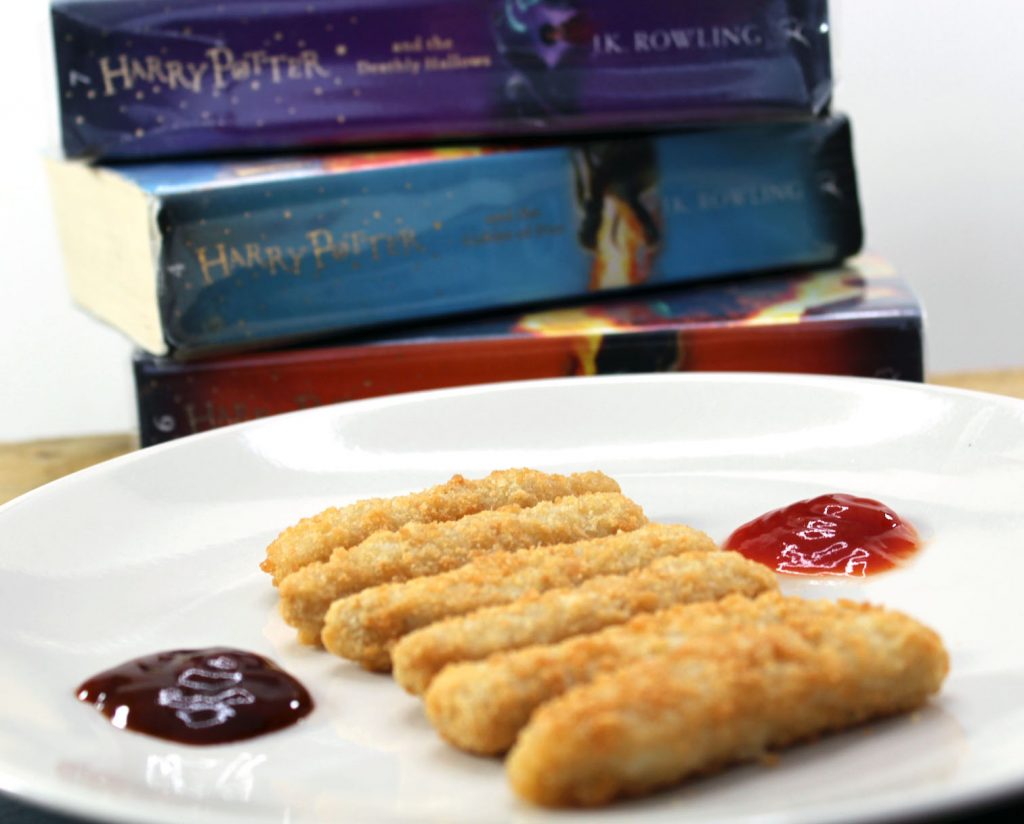 Party sausage rolls
I confess I was a little stumped as to what sausage rolls had to do with Harry Potter. That was until my daughter saw the box and said they looked like Hagrid's famed rock cakes!
While they don't look identical, there is some resemblance. Thankfully, they taste much better than Hagrid's favourite snack.
The sausage rolls come in a pack of 12 costing £3, six are plain pork and six are pork and chorizo. Both varieties are well presented and the smell while cooking is a delight!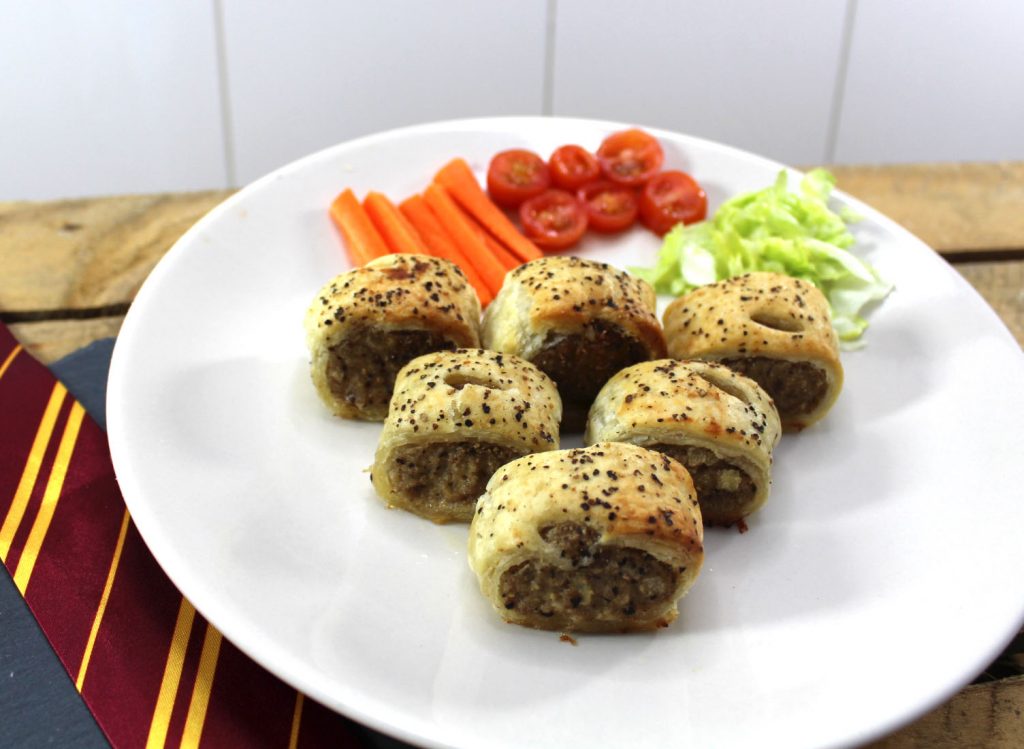 In my opinion, they taste as good as they look. Both varieties are marvellous but I did have a slight preference for the pork and chorizo flavoured sausage rolls.
Chocolate eclairs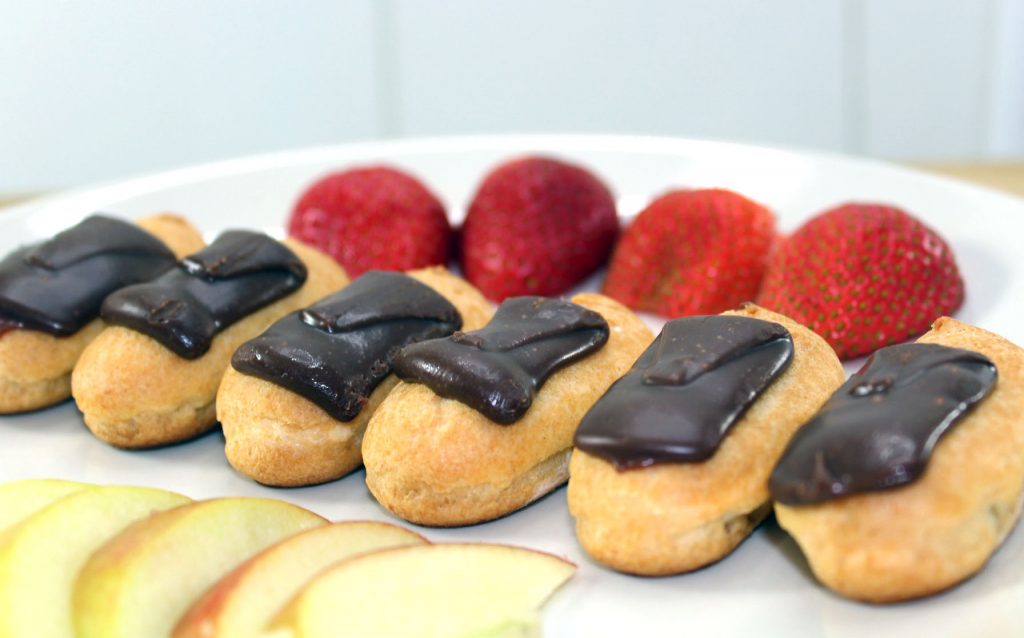 As Chamber of Secrets neared the end, and having eaten lots of savoury food, including salad and fruit from Icleand's fresh food range, we felt that we deserved a treat. We allowed ourselves a couple of chocolate eclairs, a dessert that is served at the feasts at Hogwarts.
These come in a box of 12 costing £1. It's just as well they are mini-sized as I admit I did pack a couple of extra ones away while no one was looking.
A fun movie night
We thoroughly enjoyed our film and we enjoyed our snacks. As the top picture shows, I even went up into the loft to get the Harry Potter-style tuck-box that we used as a table.
And, of course, Helen thought it was a great excuse to dress up like Harry Potter. In fact she's been wearing the tie and glasses on and off ever since.
All the items here can be bought in store or online from the Iceland website.
If you have a go at your own movie-themed party night, please do let me know all about it. I'd love to know what you get up to.
Disclosure: This post was produced in association with Iceland Foods.
Interested in this blog post? Well have a read of these...