We are hosting quite a large garden party in a couple of weeks. Various friends and family have been invited and yet the garden had barely been touched in months. All I'd done was plant potatoes and sunflowers with the kids and mow the lawn, oh, all of about once.
The hedges were in a dreadful state, various areas needed weeding and the lawn was out of control. You know what it's like; you're always busy with the kids (…or blog) and the garden just gets neglected. I was getting panicky and worried. Until, that is, Boris and Alex from Fantastic Services turned up.
Fantastic Services offers a range of specialists including cleaners, gardeners, builders and people providing pet care etc. Although primarily operating in London and the South East, the company is rapidly expanding and providing its services in locations including Leeds and Manchester (in other words, if you're interested, get in touch, the company may be able to assist).
To state the obvious, we opted for the gardening service. The guys, who bought all their own tools, stayed for four hours and worked absolute wonders, as the photos below show.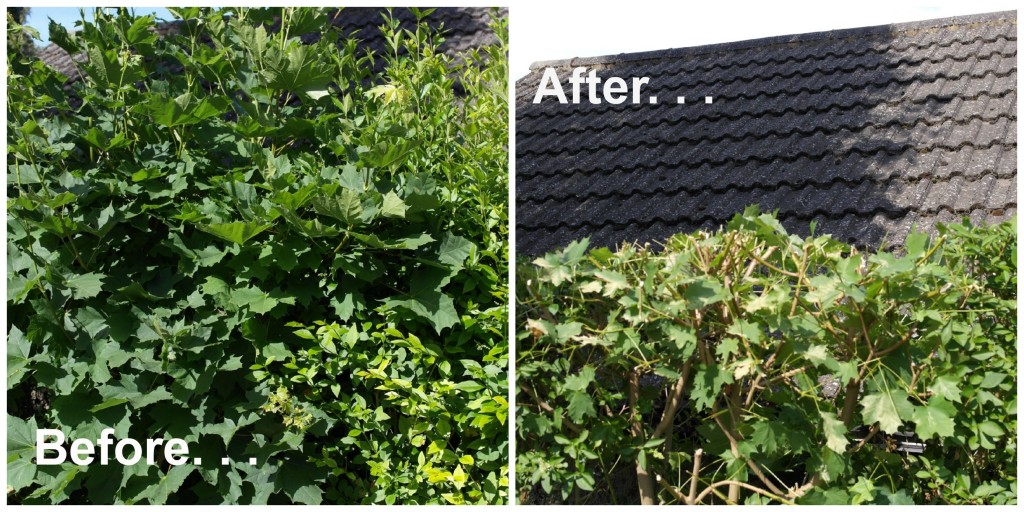 In fact the little things really made the service shine. For instance, I received a reminder email and text message telling me the appointment was booked. The guys were due to arrive between 10am and 11am. They arrived at 9.50am with photographic identification and followed my instructions to the letter.
I felt very guilty as I explicitly told them if they needed anything to ask. It was one of the hottest days of the year so far and I had assumed they either had drinks or would ask for something.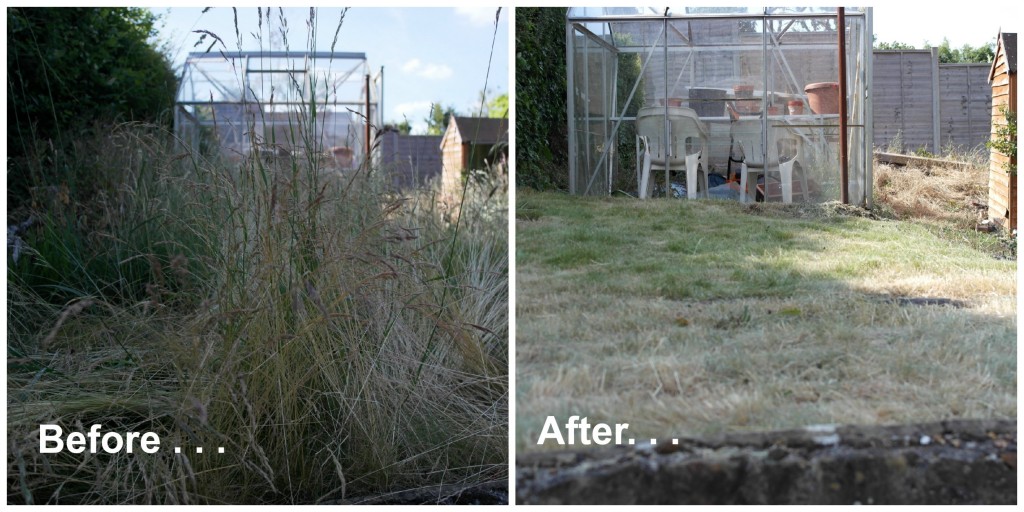 Three hours into the job I casually asked if they would like drinks and dear old Boris, with stunning understatement, remarked; "Some water, maybe?"
At this I realised they hadn't had anything to drink at all. I felt awful and so I rushed out with a huge jug of water and two glasses and encouraged them to drink before they expired in the heat.
In total they left behind perfectly trimmed hedges, a tidy lawn and a weeded patio plus 13 bags of green waste. They were simply brilliant.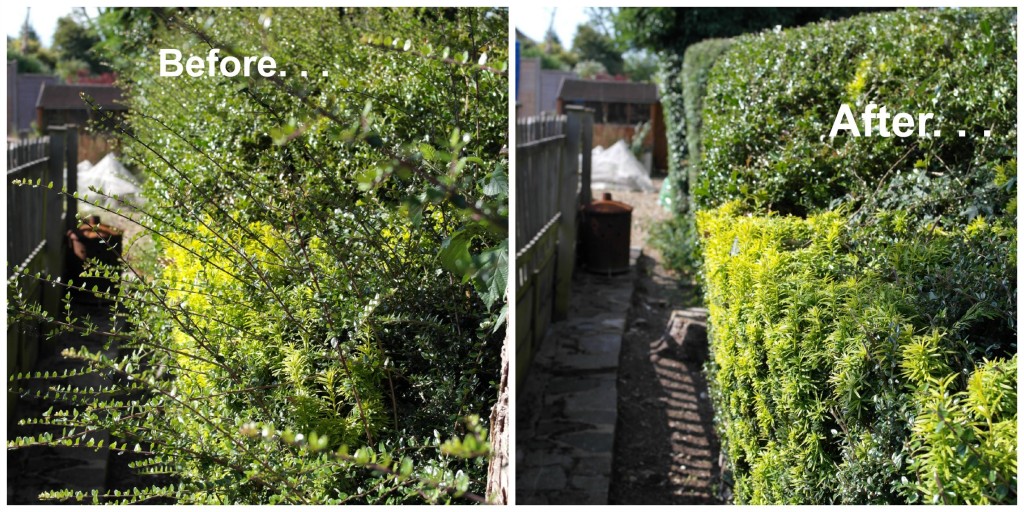 In terms of cost, to have two gardeners blitz a garden like this for four hours, Fantastic Services would charge around £144. Two hours of garden maintenance by two gardeners on a medium sized garden would have cost £78 and two people working on a small garden for one hour £45.
I can't stress enough, Boris and Alex saved me a huge headache and we can go ahead and hold our garden party safe in the knowledge it doesn't look too bad.
For more information, you can visit the Fantastic Services website by following this link.
Disclosure; A complimentary gardening session was provided for review purposes. All thoughts and opinions my own.
Interested in this blog post? Well have a read of these...