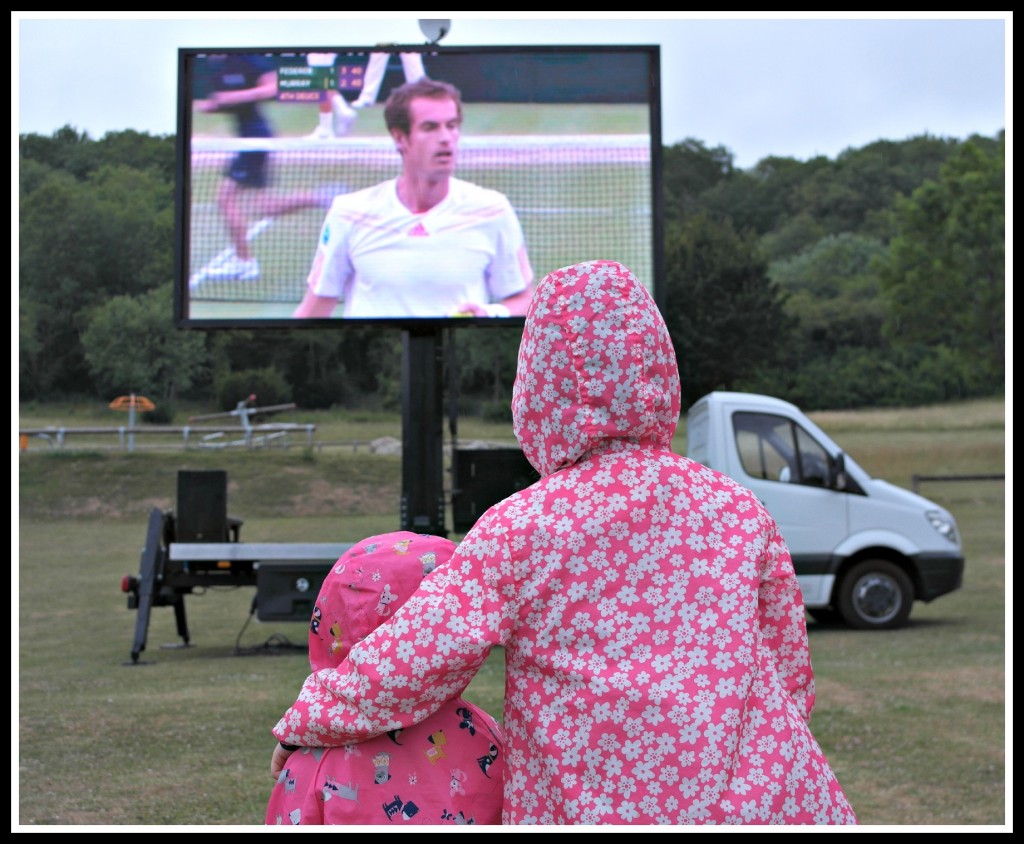 What could be more British than watching Wimbledon on a big screen at a fete in the rain? Nothing, that's what and here's a picture of my two girls doing just that.
I can't deny it, I was a little stuck and had no idea what this week's #MySundayPhoto should be. I got this shot earlier today and I thought it was just so unbelievably British I had to use it. I also like the fact that big sister Helen has her arm around her little sister.
For those wanting the technical details, the shutter speed was 1/250, aperture f6.3, ISO was 100 and focal length 45mm. When editing, all I've done is brighten it slightly and crop the picture to reduce some visual clutter (ie parked vehicle).
Don't, by the way, be confused by the fact Andy Murray is on the screen. This was a repeat of yesterday's match!
Interested in this blog post? Well have a read of these...