It was silly o'clock in the morning and one of the kids was at my side waking me up. "Daddy, daddy it sounds like someone's trying to get in to the house." I thought our home security was pretty good so I assumed she was mistaken.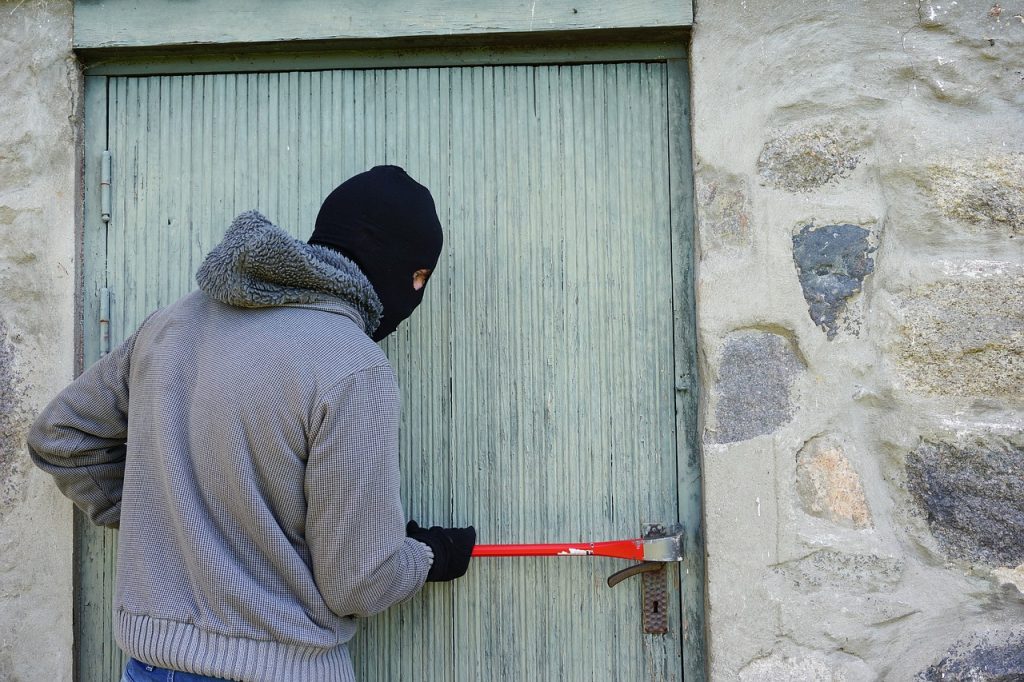 I listened for a moment. The only noise I could hear in my half-conscious state was the central heating system. I reassured her that's all it was and settled her back to bed before drifting off to sleep again.
Later that morning, I was attempting to bundle the children into the car for the school run. It was then I noticed something sinister outside the house. I can't reveal what, but it was evidence that someone had indeed tried to gain entry to our family home the previous night.
My instinct was to get on to the police immediately. I didn't, however, want to upset the kids so I said nothing. Instead I did the school run as usual, although I was utterly preoccupied and distracted. I was concerned that someone could be watching the house, waiting for me to leave. I was concerned that the garden shed may have been raided (not that they would have got anything valuable) and on top of this there were 101 things I wanted to do to the house to improve our home security.
There's obviously a limit to what I will say publicly. This all happened last week and on the night we had our unwelcome visitor(s),  a nearby property had been burgled.
Considering someone else had experienced a break-in, I hesitate to say we were lucky. That seems insensitive. Even so, we'd clearly had a near miss.
The awkward thing is, our house clearly looked like it was an easy target and I am to blame. The police thought this individual / these individuals were opportunists. I'd left a gate unlocked and they'd clearly tried it and found it to open with ease.
We had a security light on the front of the property. The bulb on it broke ages ago and because it required a lot of effort to replace, I simply hadn't got around to doing it.
We used to have a home security system installed. It was superb and offered great peace of mind because no matter where we were in the world, we could check on the house using an app. It's a long story, but I had to dismantle the system for technical reasons and I never replaced it.
I can tell you that gate is now locked. The light bulb has been replaced. In fact, I've gone a step further and installed a second security light on the property. Another home security system will be in place any day now.
This experience has shaken me. Worse still, it upset the children. If they hear the slightest noise at night, they wake up and come and tell us.
We've had very few undisturbed nights since this happened. It's the impact on the little ones that bothers me most.
Mrs Adams and I weren't sure whether to say anything to Helen and Izzy. In the end we felt we had no choice because we wanted to make sure they always locked the back door if they went out play or let the cat out.
If we hadn't told them, it would have been taken out of our hands. During one of the snow days last week while the kids were at home, two police officers turned up to check on the property. That would have been difficult to explain if the kids weren't aware of the situation!
With me being home almost every day day, I think I had got a little complacent. I didn't think anyone would try breaking in during the daytime and the idea that someone would try it while all four of us were inside the property sleeping just seemed daft.
I've learned the hard way that was a naive way to think. Please learn from my mistakes. Don't take your home security for granted.
While nothing was damaged and nothing taken, it's deeply unpleasant knowing someone has tried to break into our home. Even though they didn't get in to the property, it was an invasion of privacy and the impact on the kids has been horrible.
Is this something you have experienced? What steps do you take to keep your home secure? I'm looking for ideas to so please do leave a comment below with your suggestions.
Interested in this blog post? Well have a read of these...