Imagine the following, random combination of people coming together in a far-flung part of North London: An Internet service provider, a bunch of online safety experts, a well-known TV presenter and members of a youth theatre. This accurately describes the motley crew of people I have just found myself mixing with, albeit at a superb event promoting a cause very close to my heart.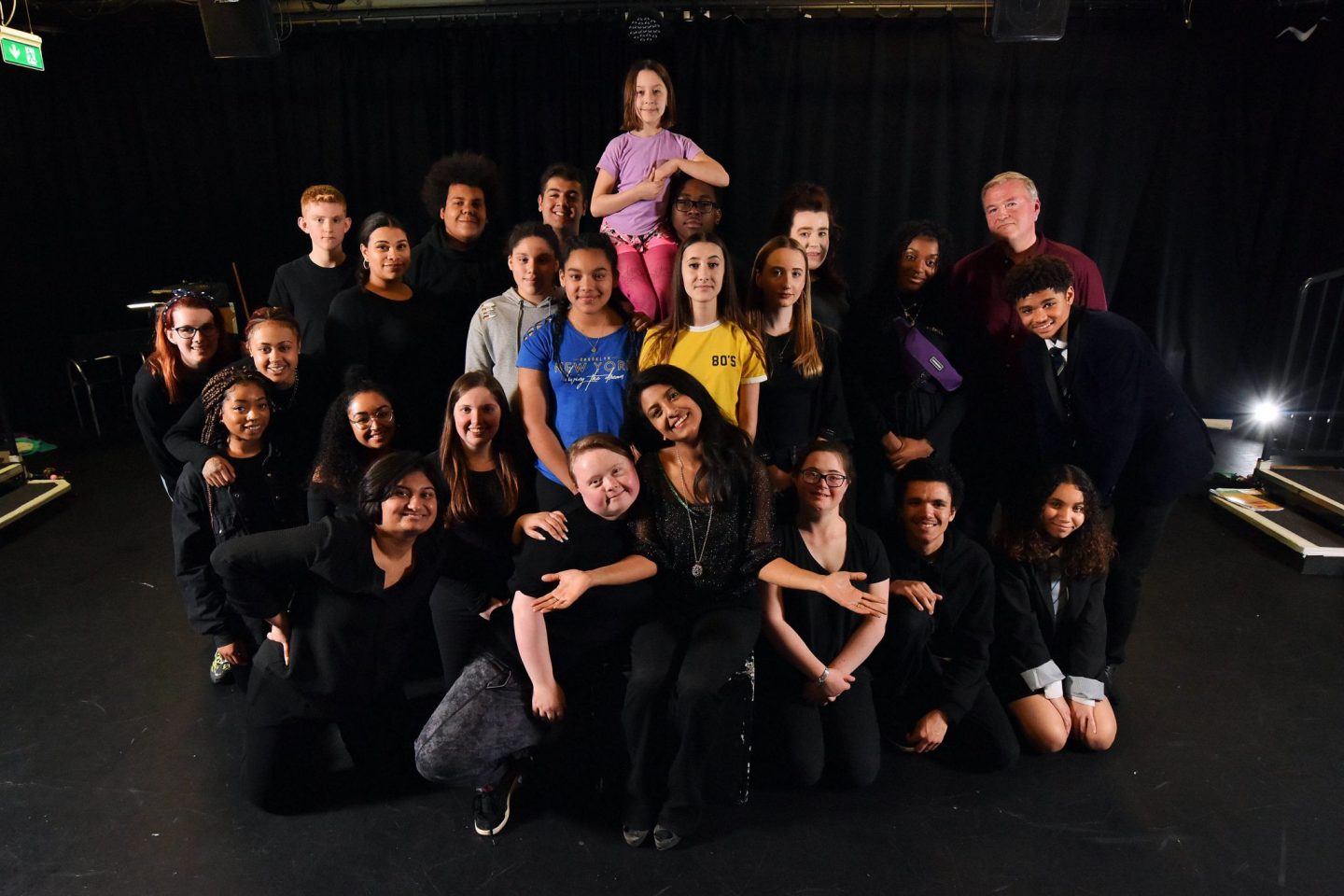 The event in question was a one-off performance of three plays written by writer, TV presenter and mum of two Konnie Huq. Known collectively as the Plusnet Plays On The Internet, they were developed in collaboration with Chickenshed youth theatre to highlight the challenges of keeping children safe online.

There's no denying that Internet safety can be a dry subject. The three plays, which were also produced with backing from online safety specialist Internet Matters, were created to be engaging and appeal to young audiences.

The Chickenshed cast, many of whom are still school age, did an incredible job. Although a serious subject, there was a very uplifting vibe at the Chickenshed and they all seemed to be thoroughly enjoying themselves.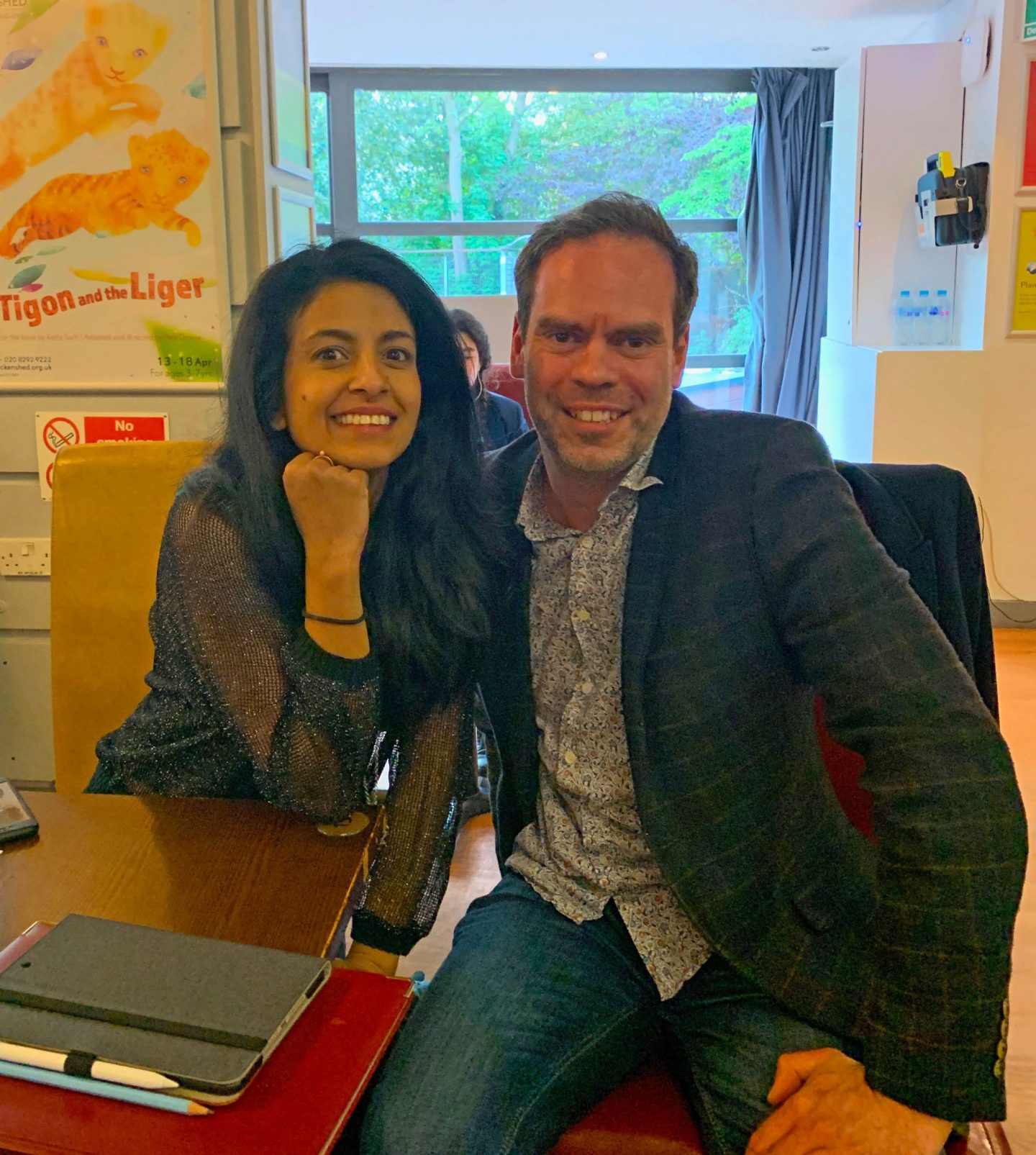 Just before the performances, I was lucky to grab a few words with Konnie Huq. She explained what the plays were about: "The plays are a way to teach children about internet safety in a way that is fun and engaging."

She added that the plays tackle common, old issues, but issues that, with the advance of technology, can occur both in the physical and online worlds.

"They are age old problems; bullying and stranger danger and so on. You should not go with strangers or gang up on people but times are changing.

"The Internet is a very positive thing but we do need to understand there are risks and dangers. We have to stay up to date and move with the times."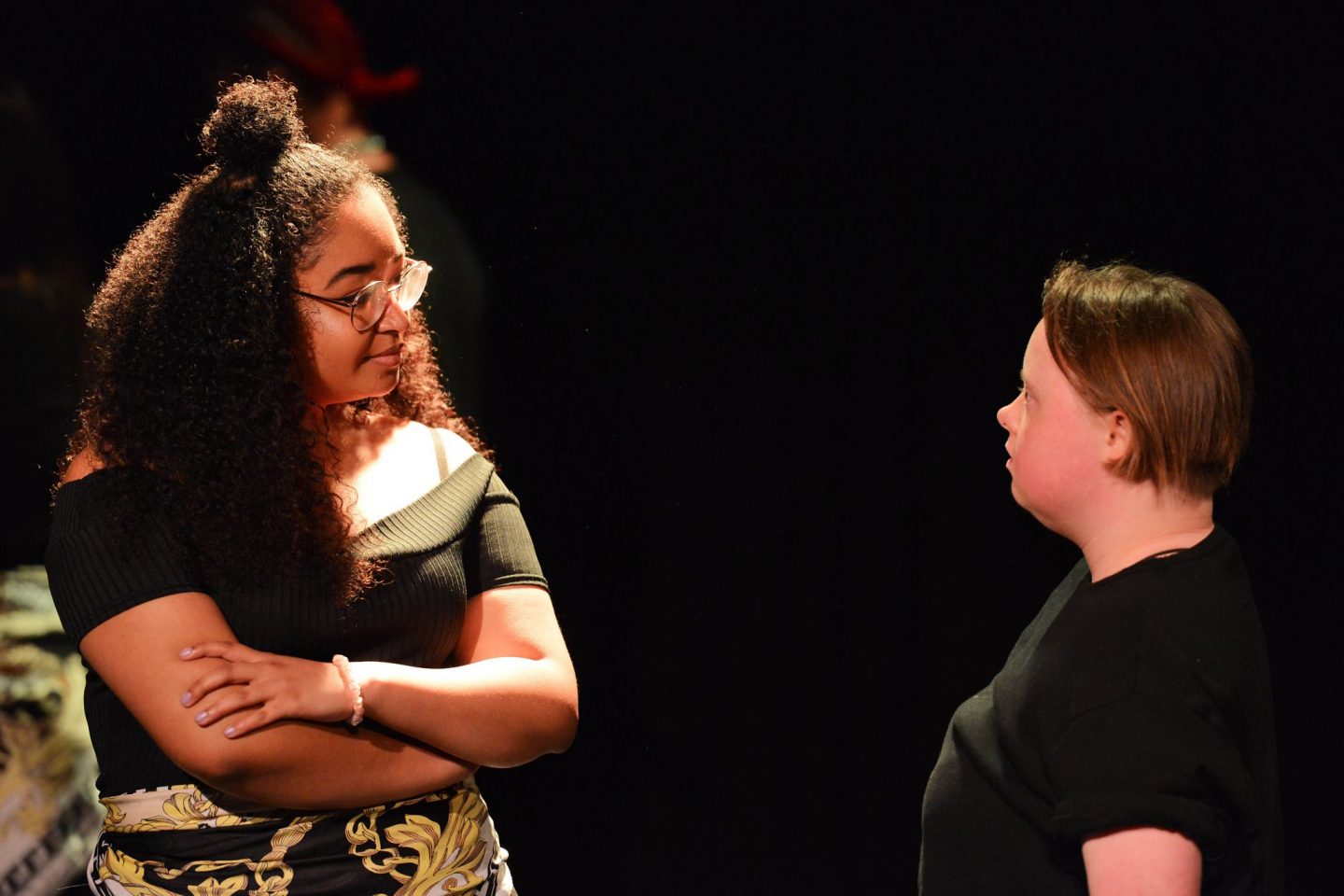 Although this was a one-off performance, the scripts are available online at no charge for parents, schools, youth centres etc. so they are free to spread the message. You can find them online by following this link.

You're probably wondering what the plays are about. Here's a brief overview of each one.
The Ghosts of The Internet
The Ghosts of The Internet is aimed at kids aged between 11 and 14 years of age. It tackles the subject of cyber-bullying and is set in 2029 at the E-cademy secondary school where children are encouraged to get five a day. This is not, however, a reference to eating fresh fruit and veg, but a reference to five hours of screen time.

With echoes of Dicken's A Christmas Carol, the main character, Isla the Screen Queen, travels back and forth in time. Much to my amusement, she even travels back to a time when humans had to tolerate life with something mysterious called 'dial up internet.'

As Isla travels in time, she sees the consequences of leaving nasty comments online about Tom, a fellow school pupil. Although a dark story, it has a happy ending.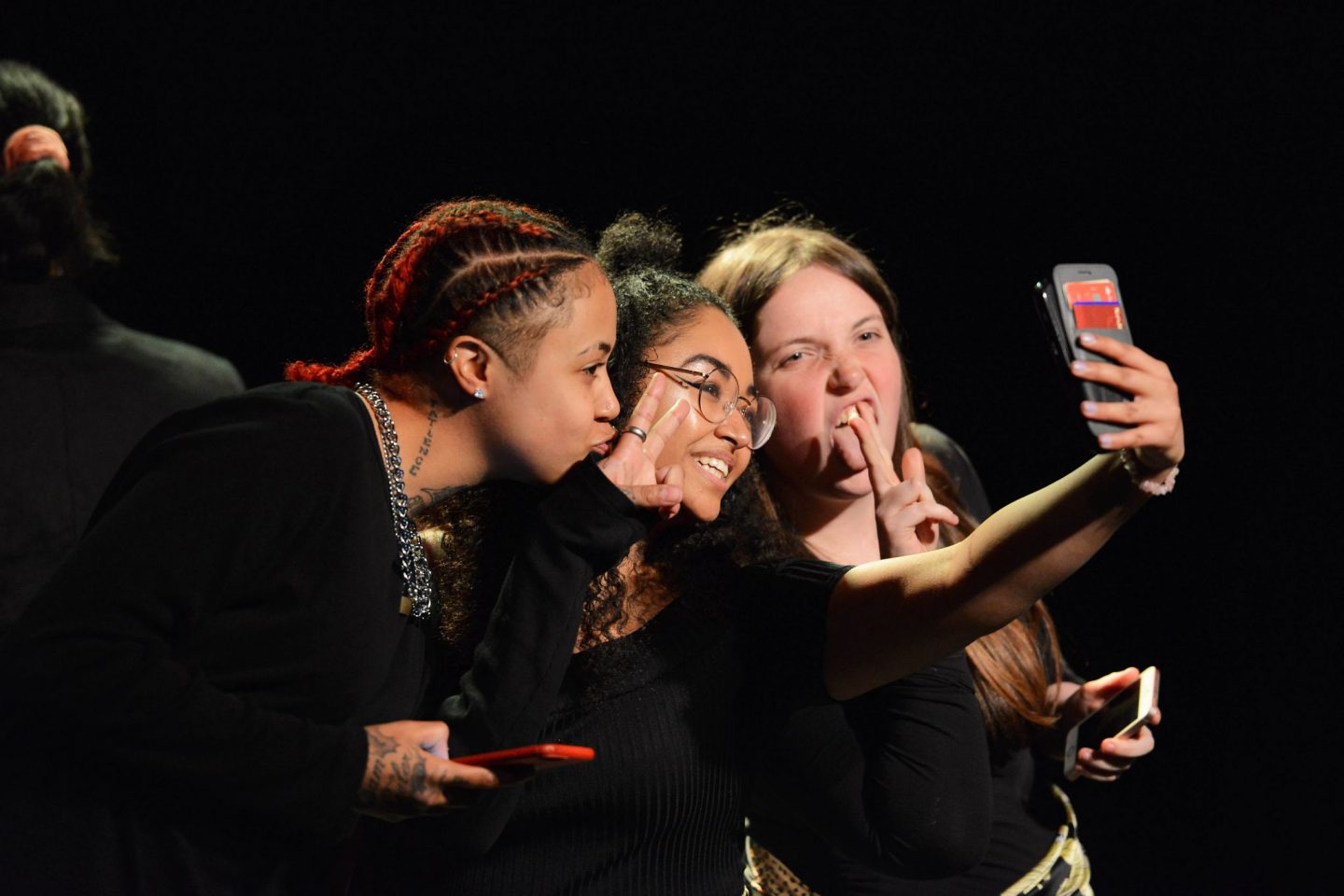 Say What You Mean, Mean What You Say
This play follows the adventures of two friends, Sarah and Sairen. It's aimed at kids aged 14 and older but mums and dads who have been pestered by kids for their own mobile phone or for an upgrade will relate to this play!

As time goes on, the two friends have huge success on social media, but they take very different paths. One chooses to be very genuine, the other presents themself less authentically and it damages the strong friendship that existed between the two. In the the end, Sarah realises the error of her ways and the friends are reunited many years later.

Never Trust an Alien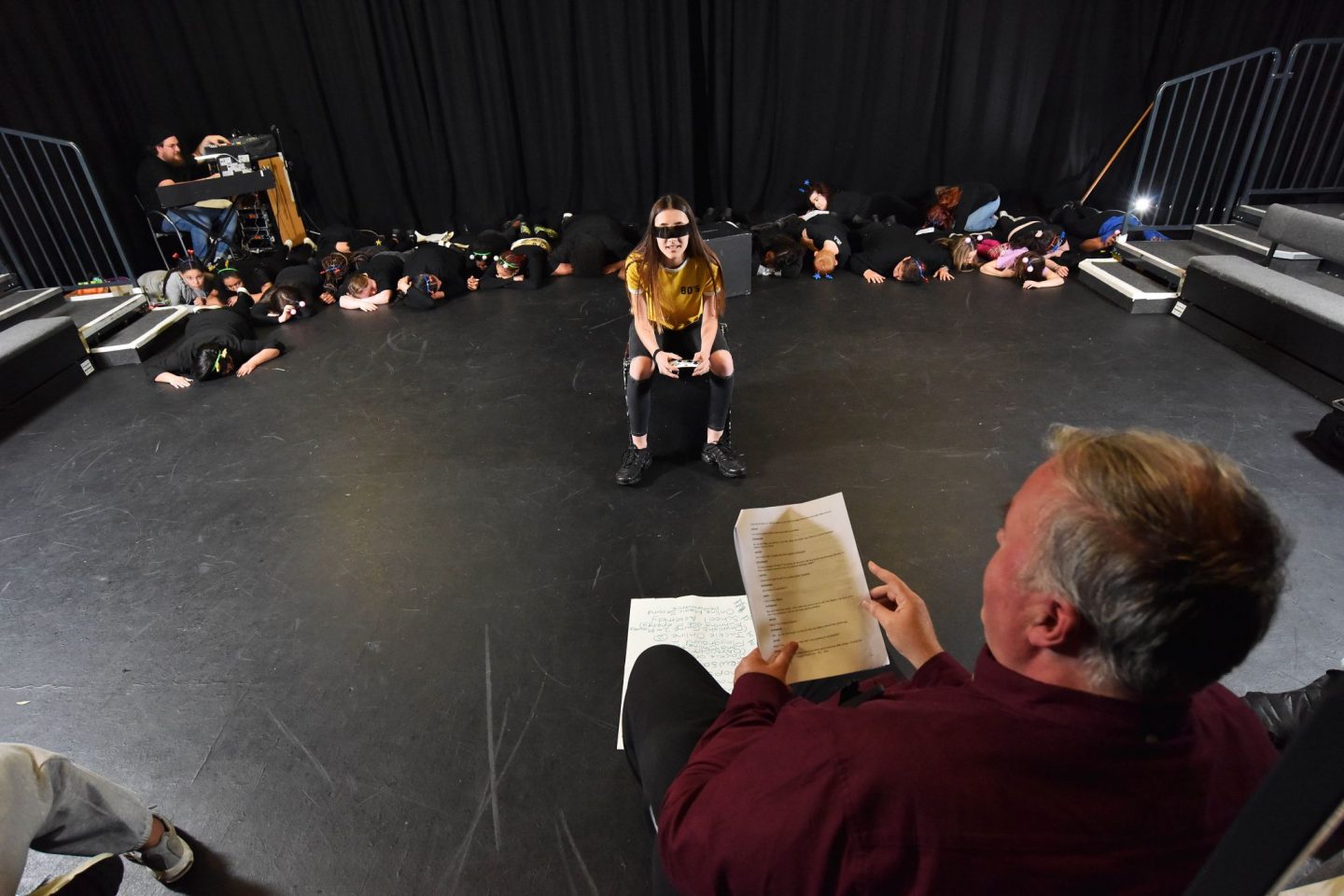 Set in 2090, Never Trust An Alien focuses on the thorny issue of online grooming. Aimed at kids between eight and eleven years of age, the play has a sci-fi theme and in deference to the young age of the audience, the culprit is portrayed as an alien from the planet of Plonkernooya.

While it has a sci-fi theme, the storyline is very realistic. A girl, Jackie, enjoys online gaming with her friends but a stranger interrupts a game she is playing. The stranger asks Jackie to turn on her web cam and they get into a discussion about gaming stickers, a fad all the kids are into.
Jackie is taking quite a risk. Even the Prime Minister has taken to the airwaves and warned the population not to befriend interplanetary beings.

Worryingly, the two arrange to meet. Before the meeting takes place, Jackie realises she's been duped and raises the alarm.

A fun, engaging performance
The Chickenshed cast really did make it a fun, engaging performance. I can well image in the plays appealing to my eldest daughter, Helen.

I confess that I started writing a list of all the Chickenshed actors who had impressed me. It grew to such a size I gave up. They should all be praised for doing a wonderful job of bringing Huq's writing to life and they worked together like a seamless team.

It's great to see an Internet service provider like Plusnet teaming up with Internet Matters and Konnie Huq to produce something Plays On The Internet. They have succeeded in making internet safety fun and relevant to young audiences and families.

I'd encourage schools and youth groups to download the scripts. Even mums and dads may find the scripts useful for discussing internet safety with their kids. Remember, they're free so you have nothing to lose.
Disclosure: This commissioned article was produced in association with Plusnet. Thoughts and opinions entirely my own.
Interested in this blog post? Well have a read of these...