Oh the worry and excitement in this house is palpable. It may be several months away, but later this year Helen, our eldest daughter, will go on her first residential school trip.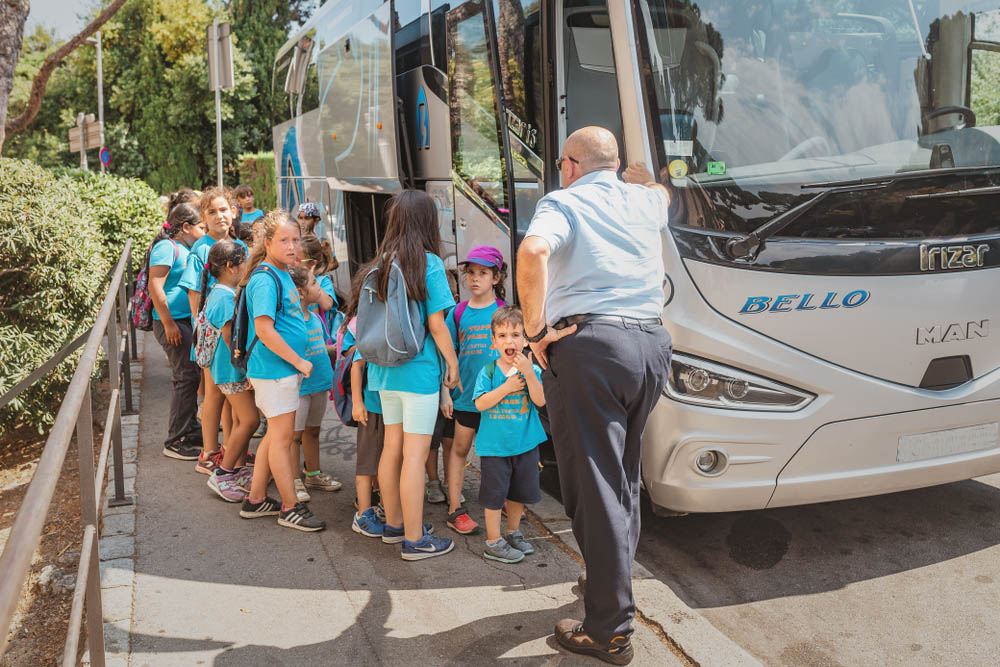 Deposits have been paid, permission slips signed and it's all very real. I guess you could say this is quite a big milestone.
It's not the first time Helen's stayed away from home. At almost a week in length, however, this trip will be the longest she has been away from her family.
Even though the trip is the other side of the summer break, she's a ball of pent up excitement. I, meanwhile, know I will be an emotional wreck while she is away. I will need scraping off the floor when the time comes and she boards the coach and we wave her off. I may, just possibly, get ever such slightly moist eyes.
The kid is growing up so fast. This is a blatant sign she is getting ever more independent and while I know my wife has similar thoughts, it is me that's been her main carer for the past eight years. I know I am steadily being made redundant of that role and this will be a major sign demonstrating the point.
Putting aside my delicate emotional state, how do you prepare a child for their first residential school trip? I thought I would go and speak to people with more experience in these matters to see what they suggest. Here are their hints and tips.
The teacher's opinion
Claire Randa is a teacher at Little Sutton Church of England Primary school in Ellesmere Port (which is part of the Samara Trust). She said: "For many children, the school residential will be one of the first times they have slept away from home and they can feel both excited and anxious at the prospect."
To deal with any anxiety and keep excitement levels in check, Claire suggests:
Arranging a sleepover with friends or grandparents in the months leading up to the residential so your child has a little experience with the concept.
Talking to your child about any concerns they might have about sleeping, eating and so on in advance of the residential and discuss the type of activities they'll be doing.
Getting them involved in packing their case and reassure them that they'll have a wonderful time.
Claire also stressed the importance of attending any meetings the schools organise to discuss the trip:
"Most schools will have a meeting about the residential where you and your child will have a chance to see pictures from previous residentials and ask questions. If not, you could look up the location of the residential online, or perhaps even visit it beforehand."
Tips from an experienced dad
Safwan Hak is much more experienced at this dad thing than I am. With a 15, 12 and six-year-old, he has sent his older kids on more than one residential trip.
Interestingly, Safwan, a parenting expert and co-founder of family website KinBox.com, echoes some of the advice given by Clare Randa. He suggests going online with your child to find out all they can about where they're going.
"Get them excited about the place they're going by googling it first," he said. He went on to say you should encourage your child to celebrate what is a major childhood milestone.
"We laughed with ours about their first night of freedom from us; no parents to nag them for a few days. We actually scream 'freedom' and get them to scream it as well.
"We then talk about the nature of the trip and which of their friends will be there and who they will be with on the bus, who they will bunk with, all that kind of stuff. Overall, we focus on the 'freedom' aspect; that is a real excitement-builder."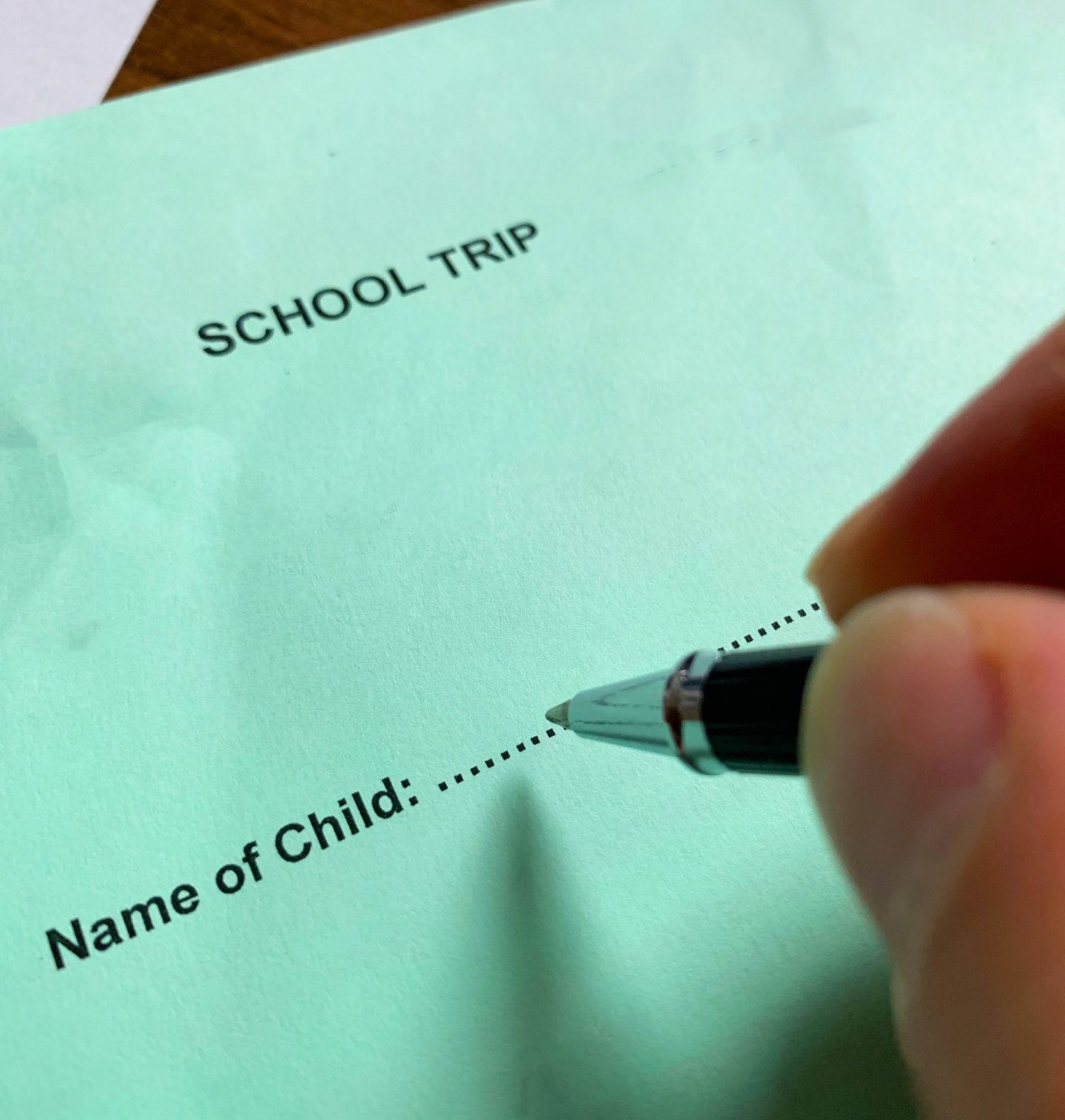 The confidence coach
Safwan touched on an interesting point. A residential school trip can be a major childhood milestone and this can make some children anxious.
Natalie Costa is a former teacher who now runs PowerThoughts.co.uk, a teaching, confidence and mindfullness service.
"Going away from home for the first time can cause some worry or anxiety for children. It may be an unfamiliar environment. When children are worried their attention and focus is placed on 'what could go wrong?'" said Natalie.
Children could worry about not making friends or that teachers may be strict. If this is an issue for your child, Natalie advises shifting their focus so that they write down a list of all the positive things that might happen.
"I usually ask children to draw and write out all the new, fun and exciting things that will be happening, keeping this as a poster where they can see it so that it's a daily, visual reminder about all the positive things that will be taking place."
Costa also says children should be encouraged to flip the fear. She explains:
"Feelings of nervousness are the same physical feelings within our body as that of excitement. Instead of saying 'I'm nervous' encourage your child to flip it to excitement: "I'm excited to go on the trip because we'll be playing fun games / new adventures etc."
"By saying 'I'm excited' and saying out loud why we're excited sends our brain the message that these feelings of nerves, such as butterflies in the tummy or pounding heart etc., are signs that my body excited and getting ready to do this new activity."
Have you any suggestions?
I hope you found some of those suggestions useful if you are in the same position as my family. In our case, Helen doesn't seem to be showing any nerves whatsoever, but I will definitely be spending some time with her going online and looking at the venue where she'll be staying. We'll also have a few chats in case she has any concerns.
If you have any suggestions of your own, please do leave them below in a comment. If you have any suggestions for dealing with an overly-emotional wreck of a dad, feel free to leave a few words also. I think my wife and youngest daughter may appreciate any tips on how to deal with me while Helen is away on her trip.
Interested in this blog post? Well have a read of these...