Yesterday afternoon I found Izzy playing at the dining room table. She'd set up this particular scene. Yes, that is Margaret Thatcher riding a unicorn.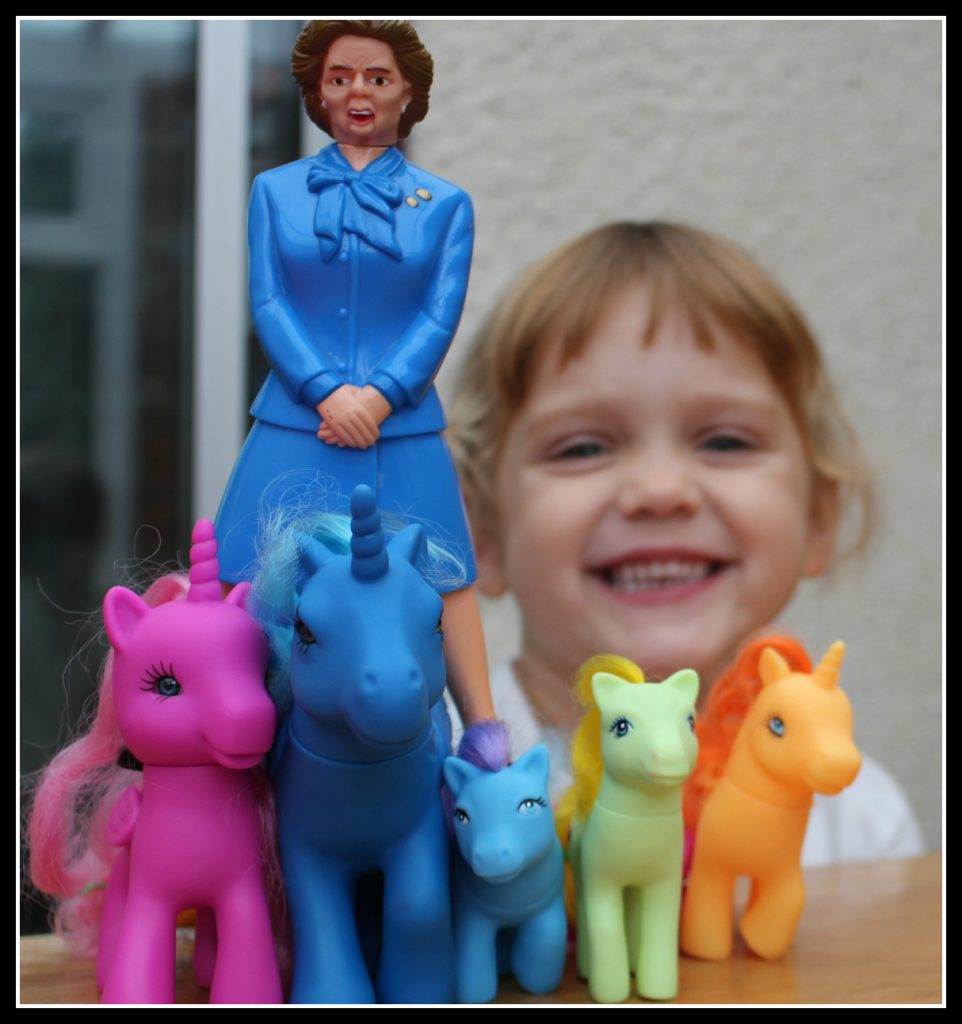 I was in hysterics. I had to get a photo. I'm unsure what the best part of the picture is; Thatcher on the back of a unicorn or Izzy's cheeky smile behind her.
I should explain the model of Thatcher is, in fact, a nutcracker. It was given to us a Christmas present by a close friend some years ago. The kids found it the other day and they've been using it as a toy ever since.
Needless to say Izzy has no idea who she is. To her it's just a random woman. Helen, who is seven, kind-of gets that she was "boss of the Government" but we haven't explained how controversial her time as leader was.
I have linked this image to the #MySundayPhoto linky hosted by the marvelous Photalife blog. Do take a moment to click on the badge below and visit the linky. It showcases some marvelous photography.
Interested in this blog post? Well have a read of these...