It can sometimes be difficult to get children engaging with a new sport. There are so many other distractions, most of them involving screens, that youngsters can be resilient to try something that involves being active. If this does apply to you and your family, there's a sport called Padel that your kids might find appealing.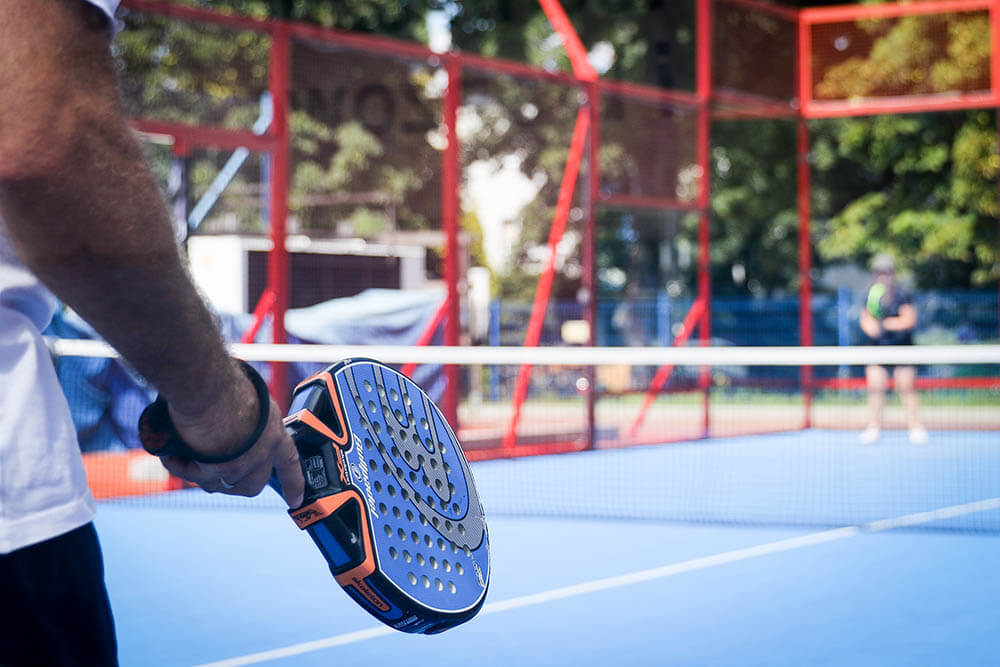 Padel is a racquet sport that can be played in singles or doubles. It combines elements of both tennis and squash but is played on a smaller court and the ball moves at a slower speed because you play it with a racquet that absorbs more of the shock.
Just like in tennis, the ball has to bounce before you can hit it back to your opponent. From this point, the game is simpler than tennis, which makes it a great option for youngsters.
The entire court can be used and, as in squash, the ball is allowed to bounce of the walls (or fence). The slower speed of the ball also makes it a good option for those who don't usually play racquet sports.
Padel's popularity
Padel has around 8 million players across the globe. In Spain, it is already the second most popular game after football. It's becoming increasingly popular in this country with 52 padel clubs in the UK having been established already.
Part of the popularity is the fact the game is easier. One aspect that is much easier compared to tennis is the serve. With Padel, it's a simple under-arm serve.
With tennis, the serve is overarm and can take considerably longer to master. Padel's under arm serve is makes it a considerably easier game to play for the beginner.
If you're looking for celebrity endorsement, Jamie Murray (brother of Andy) is a keen player. In addition to Jamie, footballers Lionel Messi, Gerard Picque and Francesco Totti are all notable players.
Padel: Great for youngsters
In addition to being easier than tennis, Padel has other attributes that make it a good game for younger players. First and foremost, it is a fun game.
Second, it's a great sport that gets younger players (or indeed, some adults!) away from screens and keeps them active. As you can play in teams, it also encourages and develops communication skills, teamwork and so on.
Where to get more information
There's a wealth of information online about Padel. There are some great YouTube videos or alternatively you can visit padelpadelpadel.com. I hope you are tempted to try Padel out, it's a great game for all the family.
Interested in this blog post? Well have a read of these...