Comics can be a touchy subject in this house. Every now and again my kids go through phases where they love buying them. While they genuinely keep Helen and Izzy entertained, they cost about a fiver each and they're often wrapped in plastic film with huge numbers of tacky, poor quality plastic toys on the front. I've just been introduced to Phoenix comics. It's a good quality comic with a difference and one Dadbloguk reader will win a year-long subscription worth £99.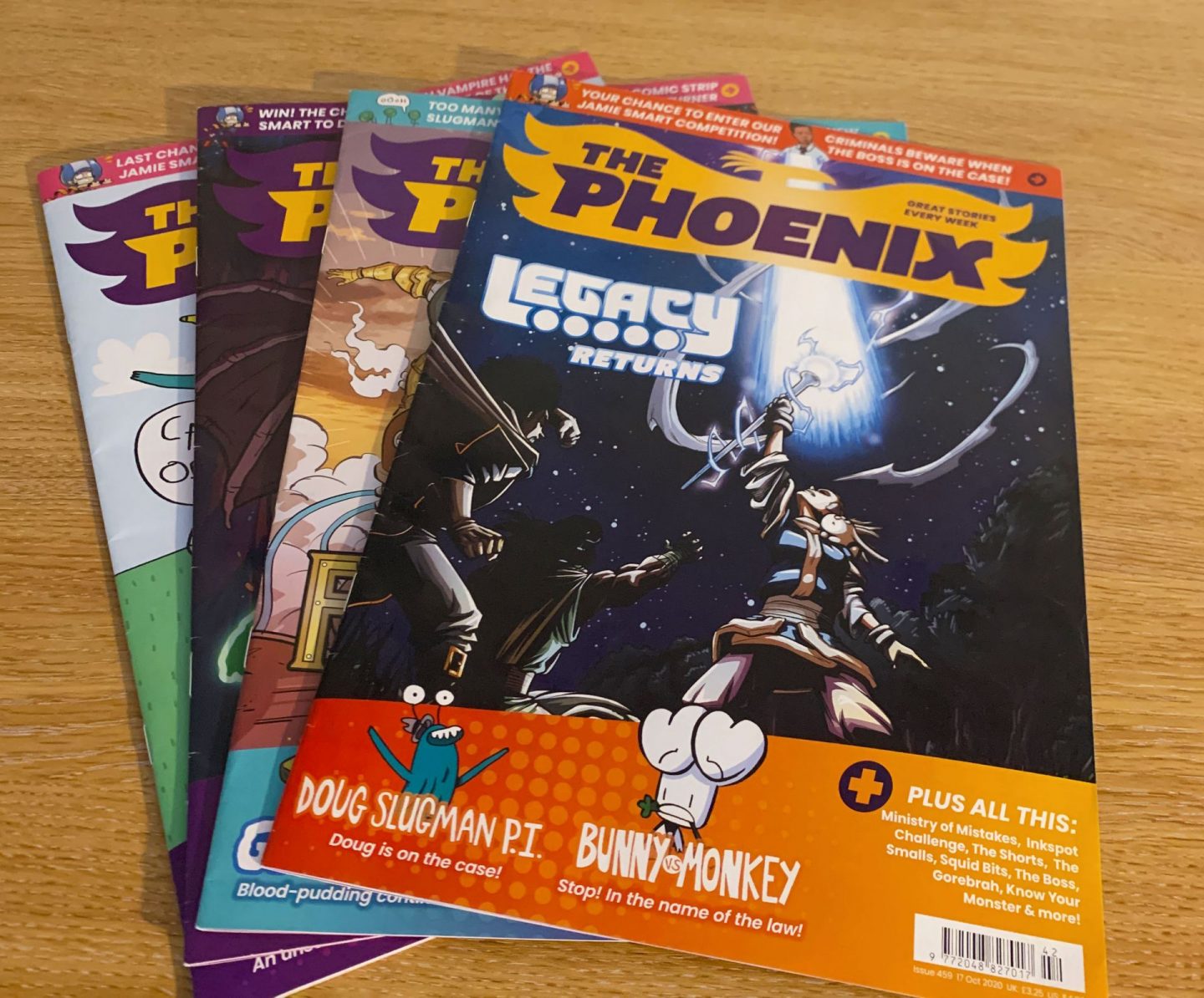 I'll come on to the details of the giveaway in a moment. First, what's so special about The Phoenix?
I'll start by giving my opinion. They're well-illustrated with a range of engaging stories that feature both male and female heroes. Frankie and Her Machines, a story about a girl who develops robots in Victorian Britain being a story with a female lead that stands out.
I should also add that contributors include well known artists, illustrators and writers. They include Jamie Smart, Andreas Schuster and Joe List.
There are no tacky toys on the front cover or single-use plastic film wrapping. Each edition features artwork, puzzles and 'how-to' drawing guides.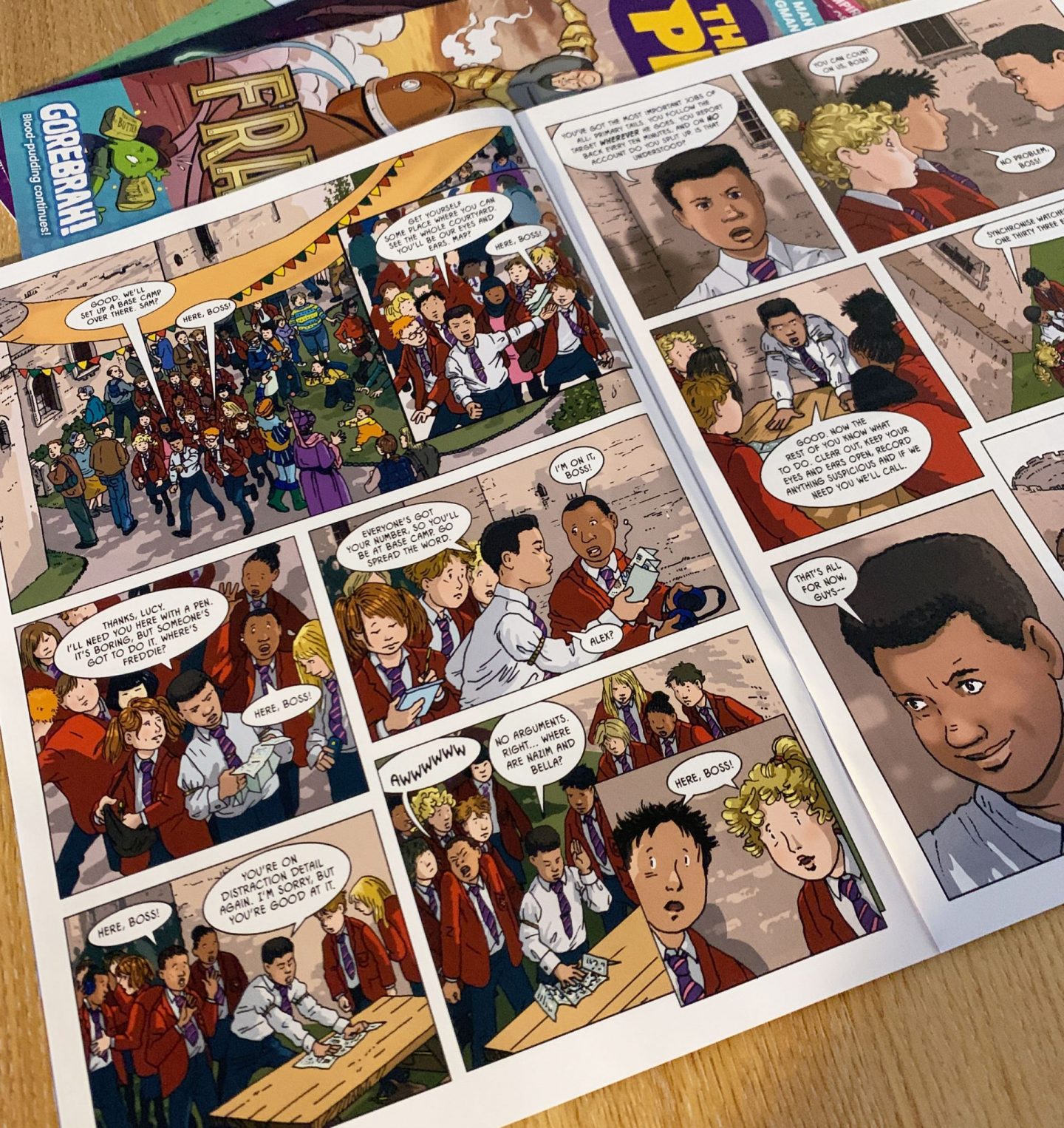 Phoenix comics also represent superb value for money. New editions come out weekly. If you take out a subscription for a year (52 issues) it costs £99.99, less than £2 an issue (a six-month subscription costs £59.99).
When the comics arrive, they are addressed to 'The Amazing' or 'The Awesome.' This way your child has the fun and excitement of opening mail addressed to them. When the comics arrived here, they were addressed to 'The Fantastic Izzy Adams.'
When the comics arrived at our house, Izzy was only too keen to tear her way into the envelopes. Both she and her sister have enjoyed reading them and it's worth pointing out that they are designed for youngsters aged between 7 and 14 years of age.
I was impressed by the artwork and storylines. Stories like The Boss, which is set in a secondary school, will appeal to older readers while Bunny Vs Monkey will appeal to those who are younger. Pheonix reminded me a great deal of the kind of comics I read when I was a child.
For more details or to subscribe, take a look online at the Phoenix website. For your chance to win a subscription, however, read on!
Entrance is via the Gleam, which is immediately below. All you need to do is leave a comment on this post explaining why you would like to win the subscription and / or do a retweet. Entrants must be 18 years or over and resident in the UK.
The deadline for entries is 11.59pm on Friday, 6 November and a winner will be chosen at random. The winner will be notified via email and must reply within 72 hours or else a different winner will be selected.
Very best of luck!
Interested in this blog post? Well have a read of these...