I'm taking a bit of a risk on the blog with this post. It's a very avant garde image I took with my youngest daughter, Izzy. It was a photography project she came up with.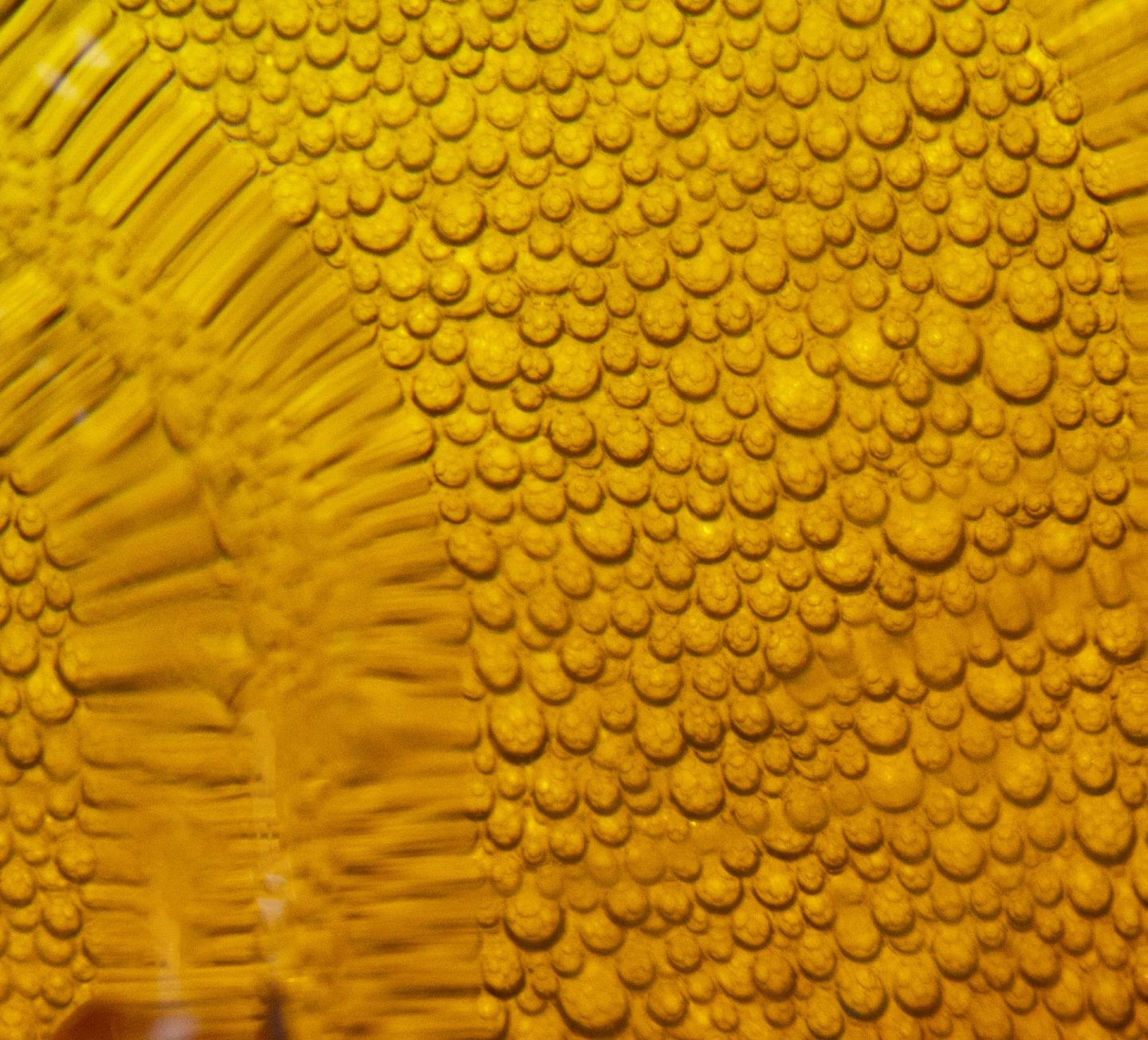 I think Izzy was inspired by something she saw on a YouTube crafting video. It's a close-up image of a plastic bottle, filled with water and yellow food colouring.
The bottle was shaken up to make the bubbles. Izzy then held it up to the sunlight while I rolled around on the ground until I got myself in the best position to take the picture.
It was a bit of fun and I'm really fond of the results. I love the detail of the bubbles and the texture. The curve of the bottle on the left also adds to the picture.
Do you like the results of Izzy's photography project? Have you attempted any experimental photography to keep yourself occupied during lockdown? if so, please do leave a comment below.
As has been my habit over recent weeks, I have added this image to the #MySundayPhoto linky hosted by Photalife, Daren Coleshill's photography blog. Just follow this link to pay a visit and see photography from other bloggers. Do also check-out my other photography-themed blog posts.
Interested in this blog post? Well have a read of these...