Things you probably don't know about me: I do a lot of jump rope exercise, or skipping to use an old fashioned phrase. I started at the very beginning of this year and discovered it was an awesome way to get an all-over cardio workout and so I've stuck with it. With that in mind, I'm delighted to write a few words about Decathlon's Domyos Counter Skipping rope.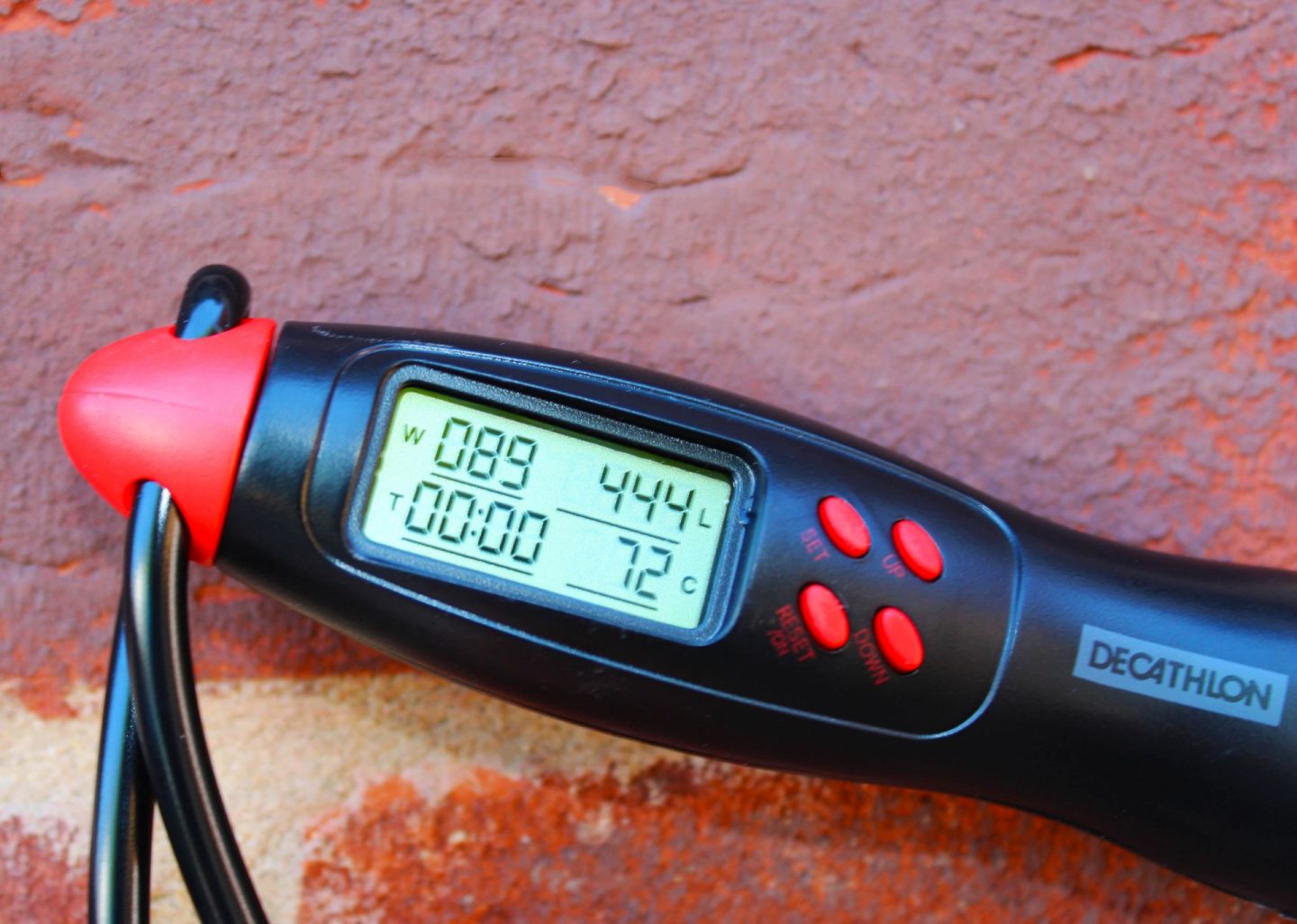 First in a series of blog posts
Before I got too engrossed in reviewing the jump rope, let me explain this is the first in a series of blog posts about keeping fit and active during lockdown. Over the coming weeks I plan to write about a few different products that you can use in the garden or outside to keep fit, get outside or simply keep active.
The idea is to review items that are cost effective, will keep you active and are simple to use. I'm not looking to review items that will appeal to hardcore gym bunnies, but items that anyone could use to stay fit and healthy during this bizarre time.
The Domyos Counter Skipping Rope
With a price tag of £9.99, this is a very affordable piece of exercise equipment. It is very light and the 3m-long rope is made of acrylic. There is no steel cable on the inside, as you may expect on a rope for more advanced skipping enthusiasts.
Adjusting the length of the rope is very easy. You simply push the excess rope through a couple of holes on the handles and cut off what you don't need (although I haven't found this necessary).
The handles are plastic / rubber and feature a grip so they easy to keep hold of while exercising. The counter itself is in one of the handles.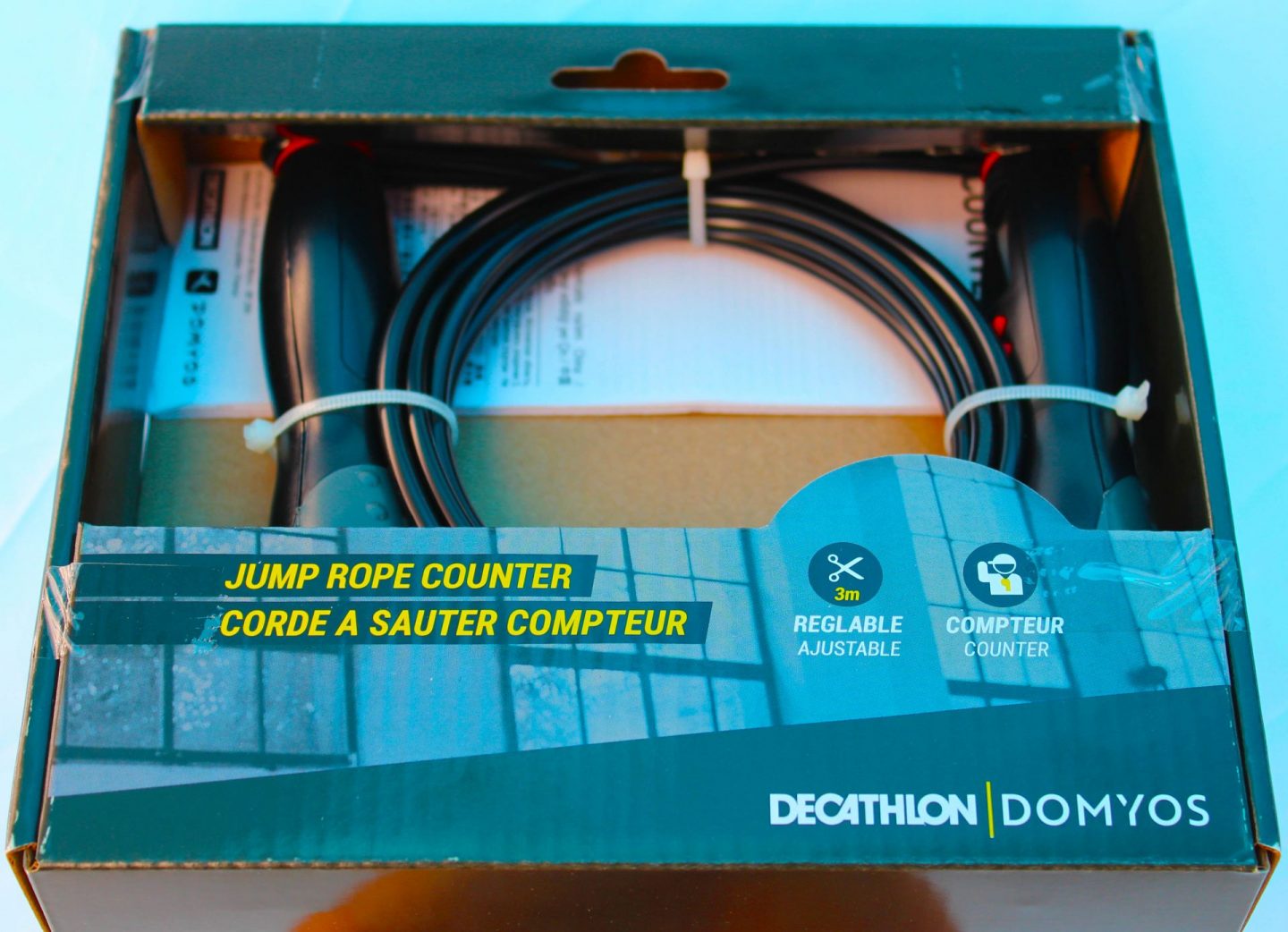 The jump rope in use
The counter is very easy to set up. Using small buttons on the handle, you input your weight, and the length of time you plan to work out for. Once that's done, off you go and skip!
The counter counts every single revolution, but it only registers every six spins (IE it counts in multiples of six). It also beeps when you reach the end of your workout.
The revolution counter is very accurate. I obviously can't comment on the accuracy of the calorie counter but it consistently delivered welcome news!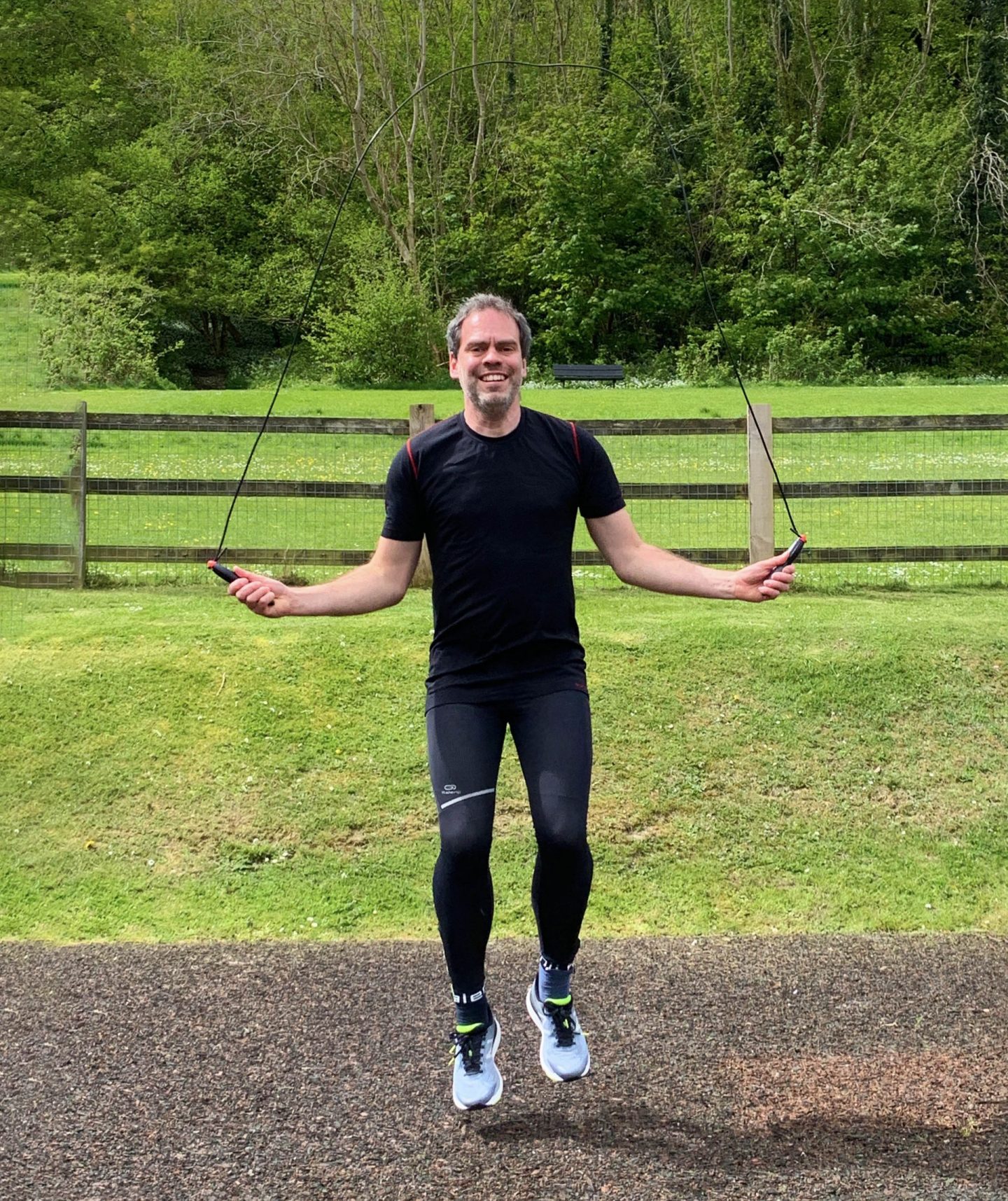 High energy exercise
I had always been curious as to how many calories I burned during a jump rope workout. According to this counter, it's a surprising amount. In around 5 minutes I generally manage to burn about 70 calories.
It's also a fun exercise your children can join in with. They won't want a calorie counting jump rope but skipping is an activity you can do as a family so is great for lockdown.
Final thoughts
This is a very lightweight item and it doesn't take much space to store. You can put it away in a draw if you wish. It would be easy to travel with. I found it useful to get an idea of how many calories I was burning while exercising using the jump rope.
It's ideal for lockdown exercise as you don't need much space to use and you can get a full body, cardio workout in a short space of time. It's also a very cost-effective product that's ideal for beginners who are just staring out using a jump rope.
More experienced jump rope aficionados may want a heavier rope. For starting out or if you're simply looking to measure how many calories you're burning, the Domyos Counter Skipping Rope is a good choice.
To buy or for more information, please go online to the Decathlon website.
Disclosure: I am a member of the Decathlon Bloggers' Community. This item was given to me for the purposes of producing this review but thoughts and opinions are entirely my own.
Interested in this blog post? Well have a read of these...