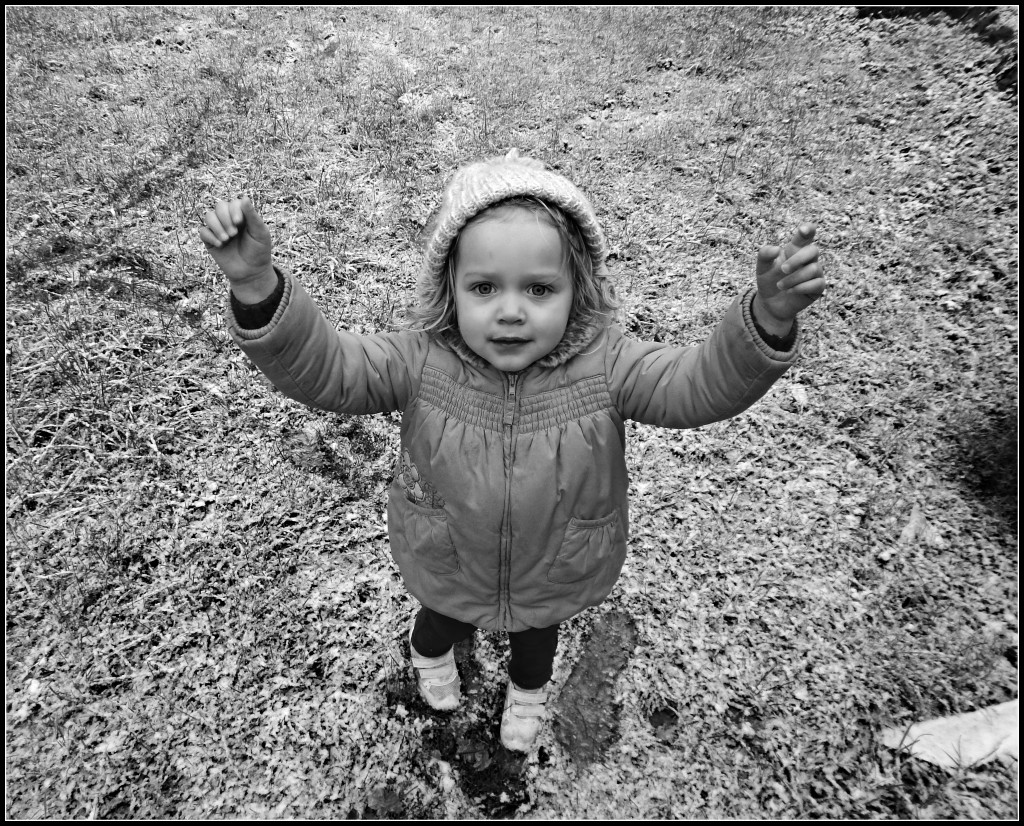 We had some freak snow yesterday morning. It lay on the ground for about an hour and the children made the most of it.
Pictured here is Toddler Adams, just before I helped her put some gloves on, who had great fun with her sister playing while the snow lasted. It wasn't too much longer after this shot was taken that she came inside complaining of being cold. She warmed up very quickly after having a bath.
The picture was taken on a Nikon Coolpix L820, which is a basic bridge camera. This isn't a camera I'd normally use, but my trusty Samsung has gone into retirement and I'm waiting for my replacement Canon DSLR to be delivered (sense the excitement in the tail end of that sentence!).
The pic was taken in smart mode in colour but I flipped it to black and white. Focal length was 4mm, ISO 180, exposure time 1/30 of a second and aperture f3. I have linked this image to the #MySundayPhoto linky. Click on the link below to see more images taken by other bloggers. I hope to link up next week with an image taken on my sparkly new Canon!
Interested in this blog post? Well have a read of these...