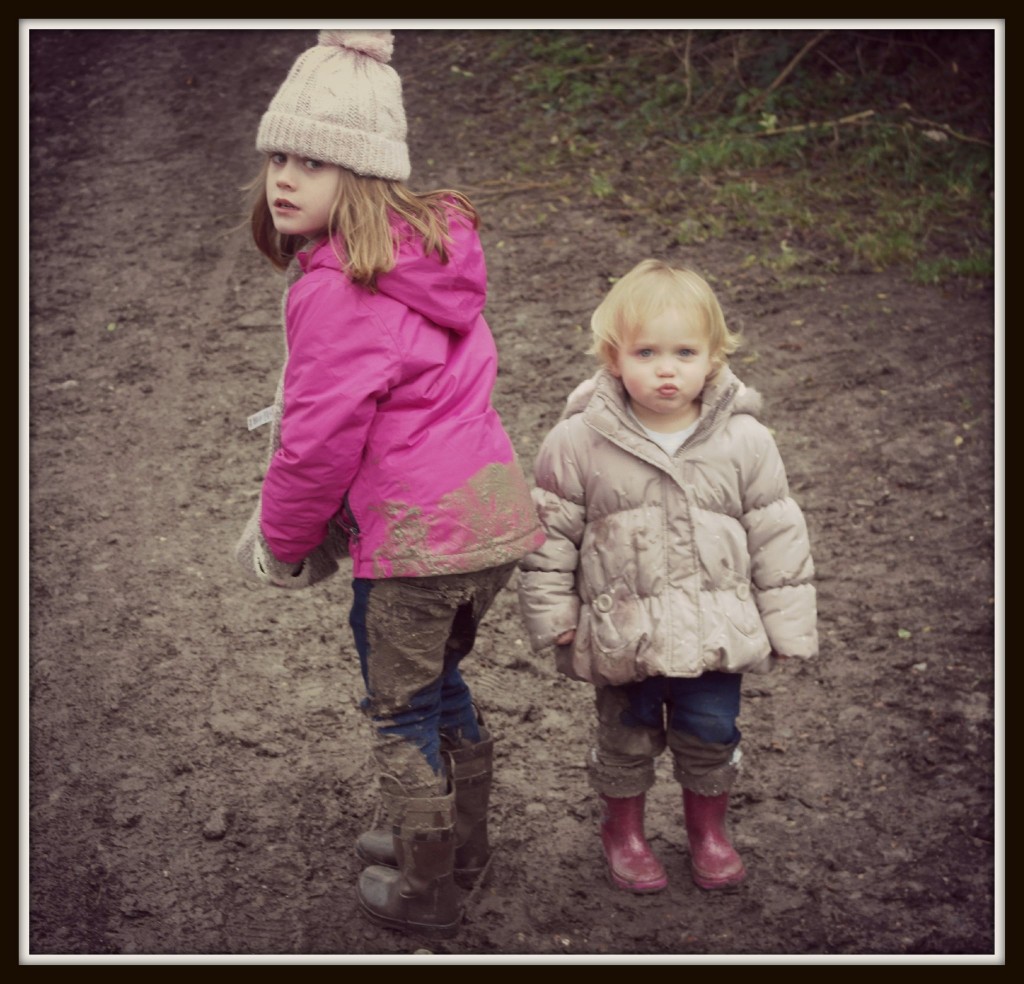 I was trawling through the images on my camera yesterday when I came across this one of Helen and Elizabeth (L-R respectively). I love the look on both their faces and it shows graphically the aftermath of a long country walk during which they couldn't resist playing in muddy puddles.
This image was taken about two minutes after this one. They both loved the walk and Elizabeth is especially keen on it, often asking me if she can go again and see the animals.
My loyal following of detail junkies may like to know this has been put through a dusk filter. Shutter speed was 1/30, ISO set to 400 and aperture f5.
It being a Sunday, I have linked this image to the #MySundayPhoto linky hosted by the OneDad3Girls blog. Click on the badge below for some more superb photogprahy from other bloggers.
Interested in this blog post? Well have a read of these...