I had some exciting news just before 2020 ended. My recently launched podcast, DadPodUK has been shortlisted in the Podcasting for Business Awards.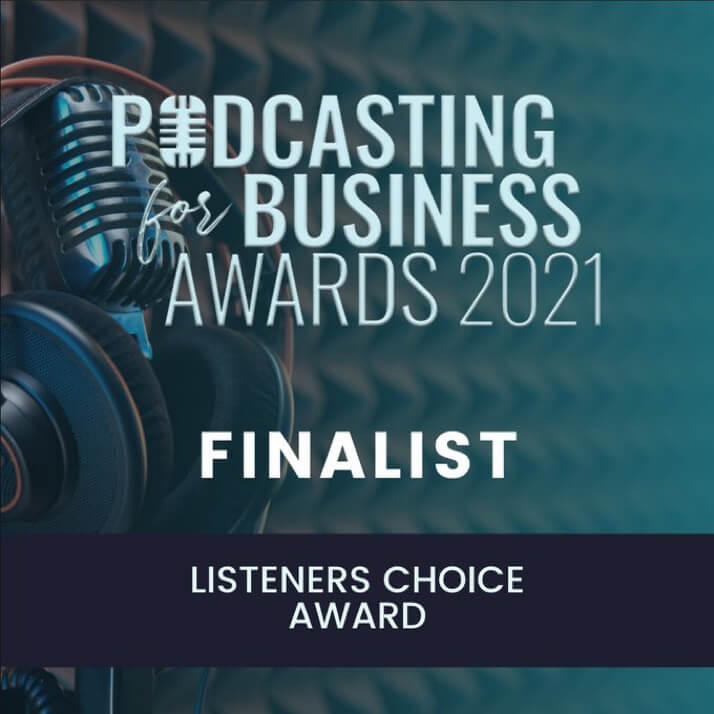 To my amazement, it has been shortlisted in two categories, the Family category and the Listeners Choice Award. The Family award will be decided by an expert panel of judges, but the Listeners Choice Award is open to public vote and this is where you come in.
If you like what I do, I'd really appreciate it if you'd vote for DadPodUK. It takes less than 30 seconds. Either click on the image above or follow this link. Simply scroll down and pop in the details (Hint: Where it says 'Podcast Title,' please write DADPODUK in capitals!).
I have tried to do something slightly different with my podcast. Thus far, each episode has featured an interview with a man who has a unique experience of fatherhood. I started the podcast as an experiment, unsure whether to continue with it.
I have decided to produce an episode a month and it will continue in the present format: One on one interviews with men who have interesting perspectives and experiences of being a dad. Having started off the podcast recording episodes with a set of gamer's headphones, I now have a proper podcast recording set up that I very much look forward to using in the weeks and months to come.
Among the dads I have interviewed thus far are: A step dad, a dad who missed his kids growing up because he was in prison, a dad from the BAME community who talks about his experiences of being a black dad in the UK and most recently an interview with a man who has always wanted to be a dad, but through a variety of circumstances, has had to accept he never have children.
If you haven't listened to any of the episodes so far, please do. Also, please do not forget to vote. I really do appreciate your support.
Interested in this blog post? Well have a read of these...