I believe there's one way to get kids interested in science: Keep it simple. That's what Small World Toys has done with its impressive range of science focused toys. I'm unsure whether the kids or I were more excited about getting to grips with its Science Lab with Fan toy, but excited we all were.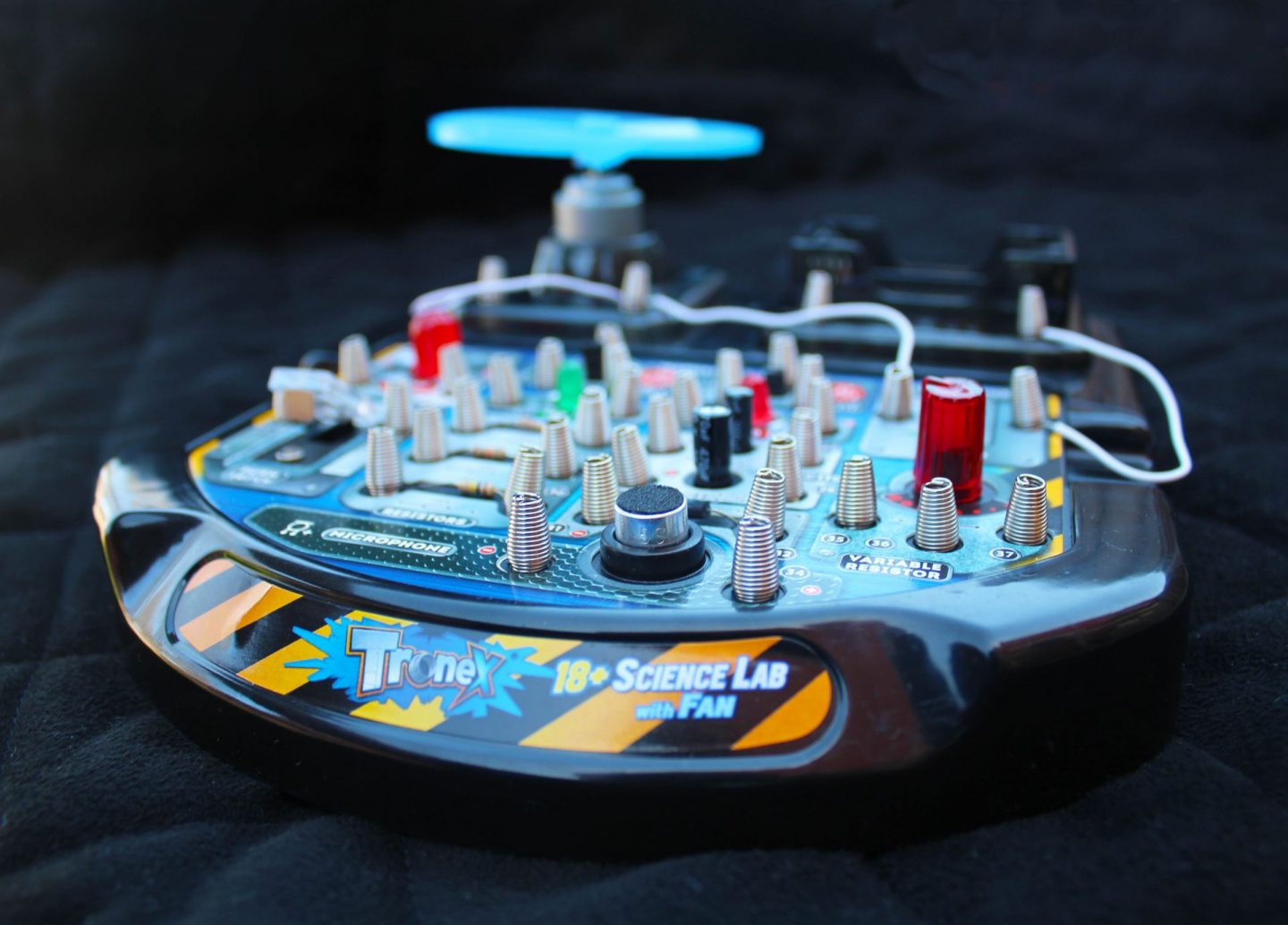 What is the Science Lab with Fan?
The Science Lab with Fan is essentially a circuit board with no wires on it. The board features a fan, a microphone, a morse code switch, LED lights and so on. Your job is to wire it up correctly so that the fan works, the lights come on and so on.
In total, there are 18 different configurations for you to work through. Each one gets the circuit board to do something different. For a simple kit, it is very advanced. You can, for instance, control the speed of the fan by speaking into the microphone. You can also control the fan blade so that it launches itself into the air and so on.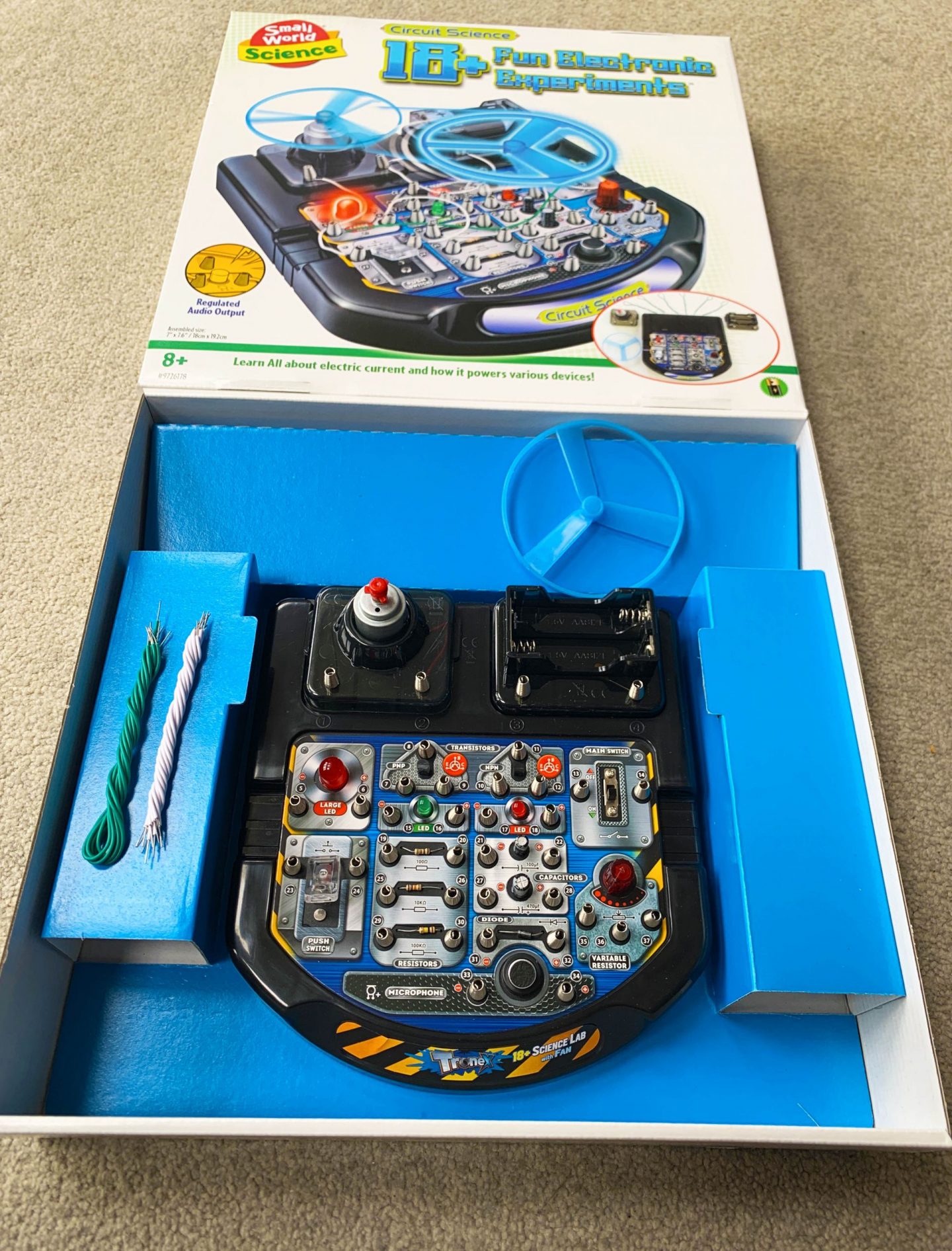 I should also add that the Science Lab with Fan is part of a much larger range that includes a flying science kit, bubble making kit etc. (the range is very large, I'll leave you to discover it for yourself!).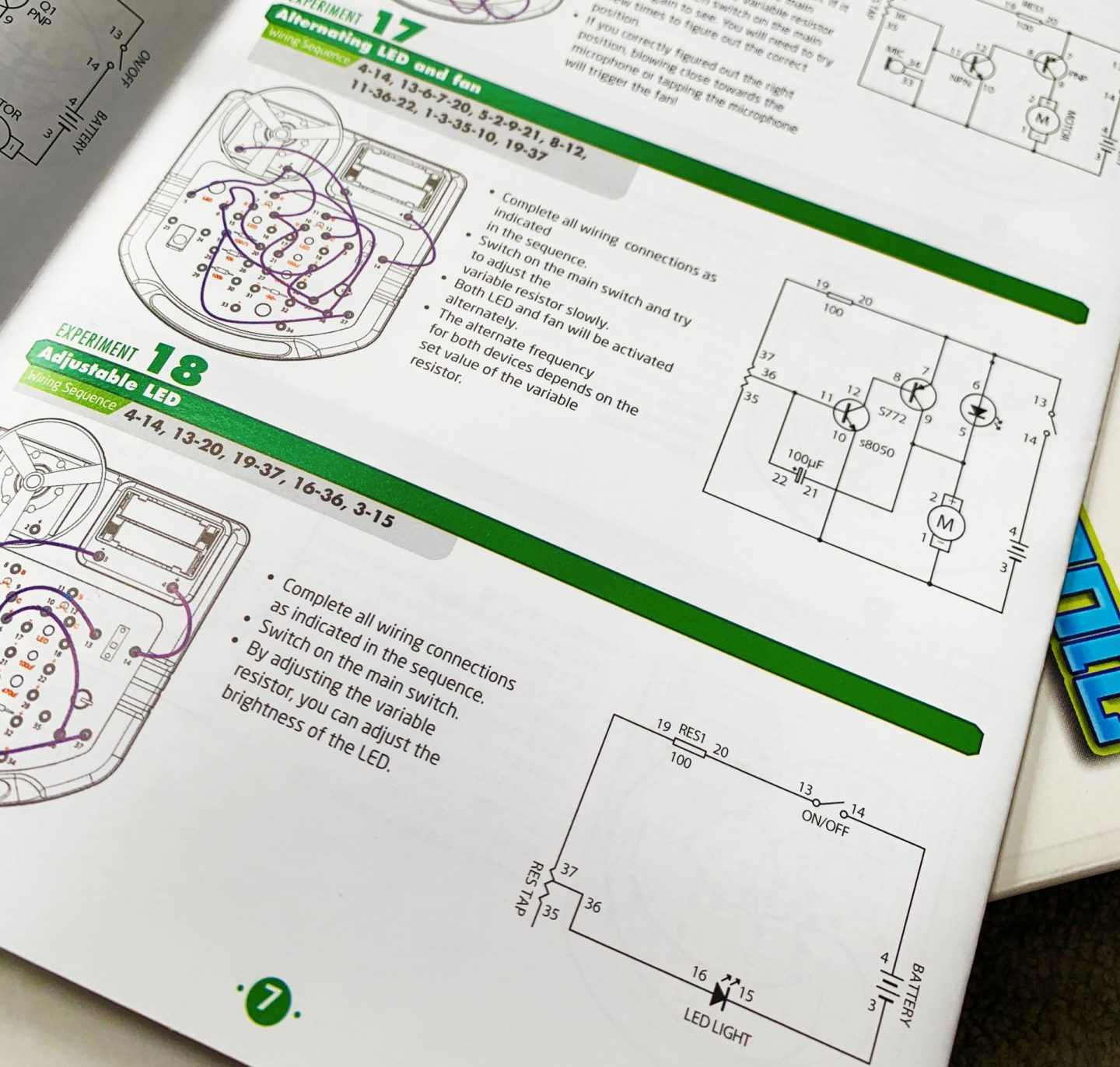 The Science Lab with Fan in use
I'll be quite frank, I made a bit of a mistake when this item arrived at home. I thought it was going to take quite a bit of effort to get it working. I had visions of having to spend an hour or two setting it up before using it with the kids.
I was wrong. So long as you have two fully-charged AA batteries (not supplied) you can get this toy up and running in minutes.


The instructions for each of the experiments are very clear and building the circuits is very simple. Each connecter is numbered. So long as you get the wires in the correct order, your circuit will work and it was simple enough for Izzy, my eight year old, to build a few circuits without any help from me.
The connectors are made of small, robust springs You simply pull them back and slip the wires in place. There is no need to use any tools at all.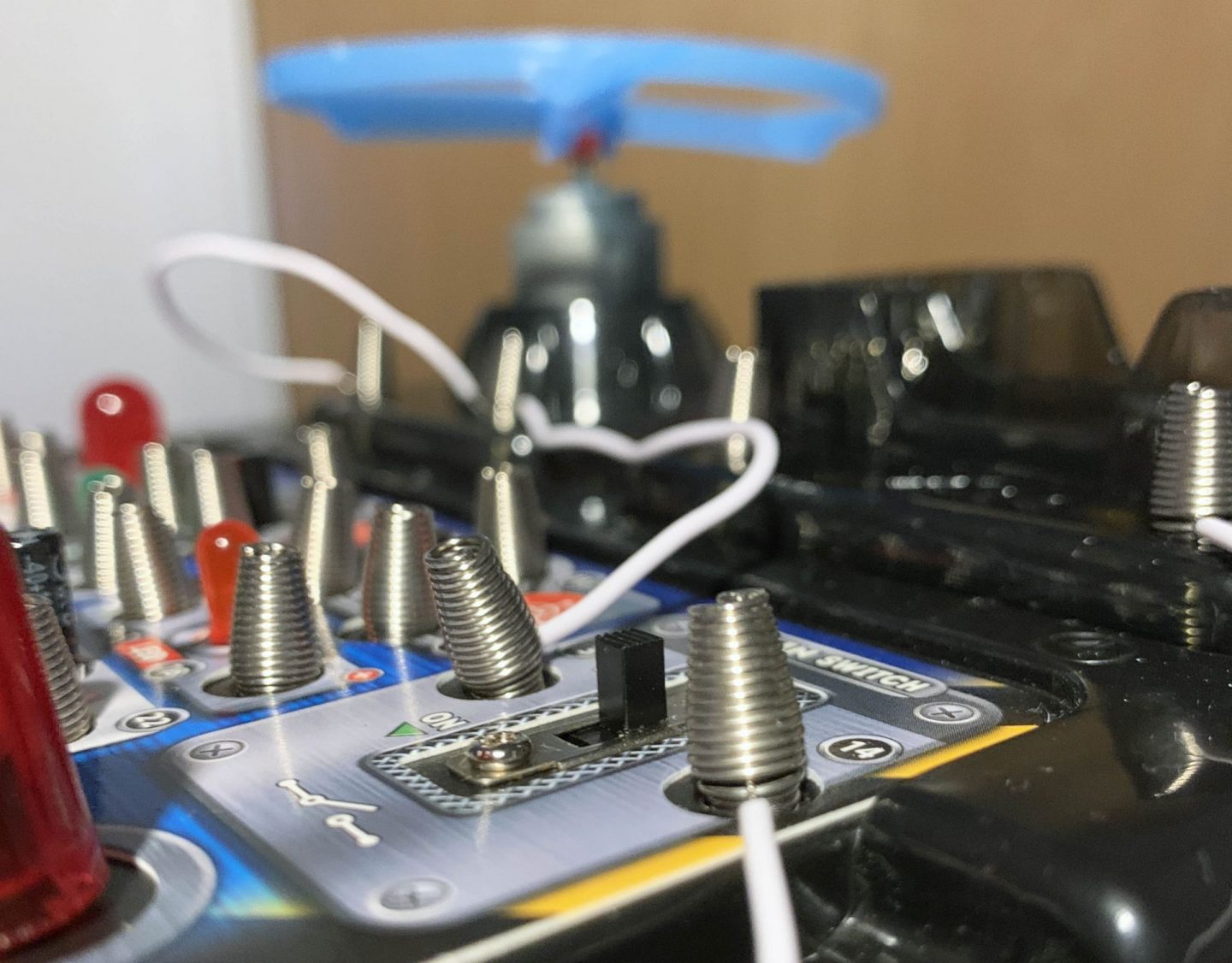 Final thoughts and where to buy
This is a really simple toy to use and it's great for nurturing an interest in STEM subjects. My kids really like it and I also get a kick out of using it! At the time of writing, this kit was selling for £27.99 from the Toys And Bears website, which you can visit by following this link.
This is a really versatile toy. It's also practical, educational and rarely does a toy come into this house that grabs my kids' attention quite so thoroughly. I', a big fan of the Science Lab with Fan and I'll be checking out other products from the Small World Science as well.
Interested in this blog post? Well have a read of these...