I've been set numerous challenges during my life. Most have involved studying or passing exams or some kind of sporting feat. None of the challenges I've been set, however, have been as appealing as attempting to pour the perfect pint.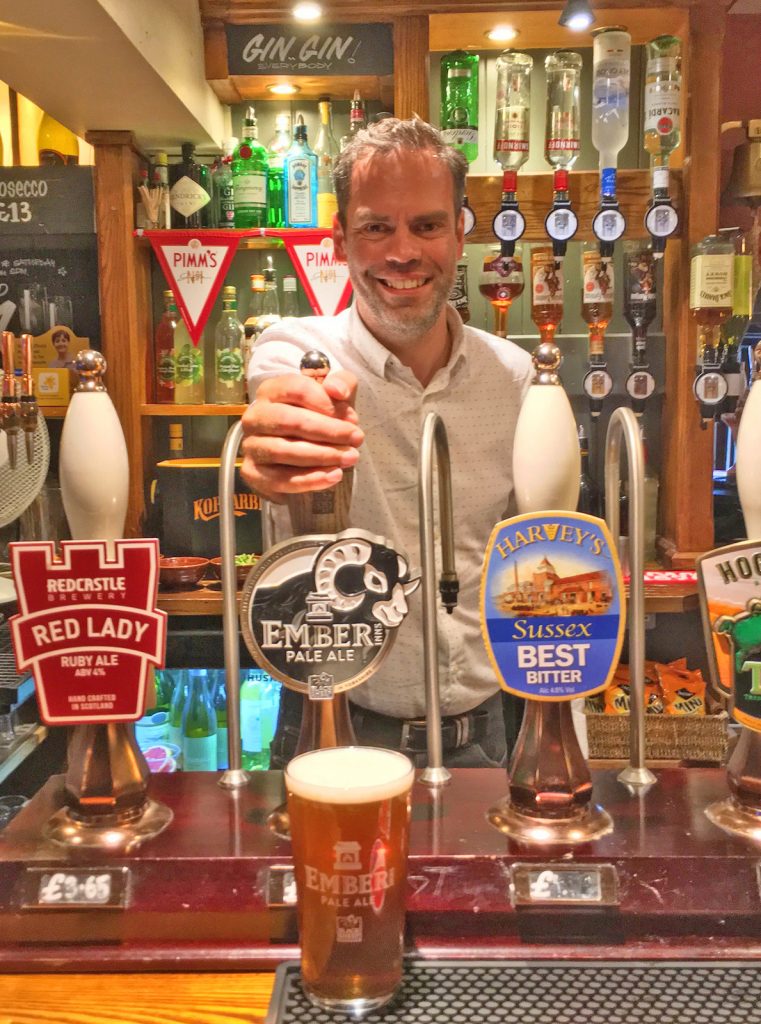 Yes dearest reader, this is exactly the challenge I was set by Ember Inns. One recent, balmly night I found myself heading off to one of its pubs to see if I could pour a pint Ember Inns pale ale. Not just any pint but the perfect pint.
The Pub
The pub in question was the White Lion in Warlingham. Many years ago, I used to live near this pub and Mrs Adams and I visited with the kids and ate there. As you can tell, I am familiar with Ember Inns and they are great family establishments.
On this occasion, I knew I would be visiting the beer cellar and would be spending time behind the bar. I didn't fancy having to wrangle kids at the same time so I left the family at home and met up with my friend Tim, who, like me, is a real ale connoisseur. Yes, a boy's night out, something that doesn't happen often enough.
On arrival at the White Lion, I met Simon, the general manager. He's a very friendly and approachable chap with over 20 years' experience working in the pub trade.
Visiting the cellar
Our first port of call was the White Lion's beer cellar. Up on storage racks were various barrels of real ale while down on the floor were barrels of kegged beers.
As a fan of real ale, I brew my own beer from time-to-time so I was aware there is a big difference between the two. Kegged beers such as Stella Artois are chilled to about 5˚C but are otherwise identical to the tinned product you would buy from a shop and can be served as soon as they are hooked up to the pumps. Gas is pumped into the barrel to replace the beer that's been sold and maintain the pressure in the barrel.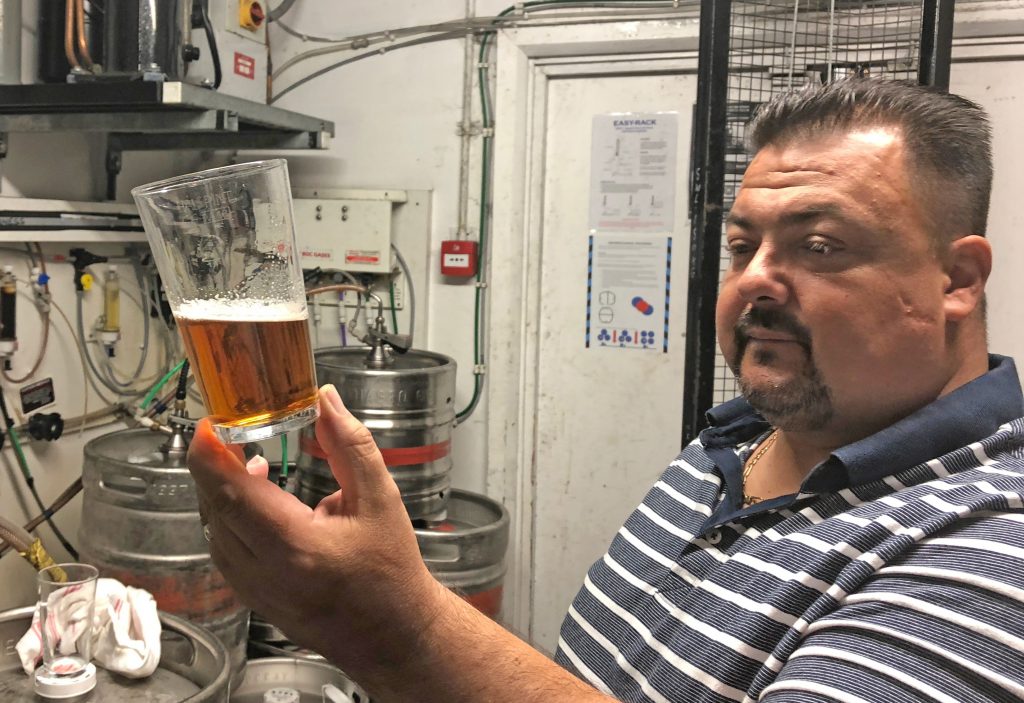 Real ales, meanwhile, naturally continue fermenting. They have to be left for 2-3 days for the beer to settle before serving and need to be vented so naturally occurring gasses can escape. They are chilled, to between 7˚c and 13˚c and the beer is hand-pumped from the barrel so no additional gas is required.
When I go to a pub, especially a chain pub, I am often a little suspicious of the level of knowledge the staff have of the products they are serving. I had been told Ember Inns staff underwent intensive training and I was very impressed with Simon's knowledge.
During our time together, Simon went into incredible detail about how beer is stored, how real ales are conditioned and even told me all about the various hops plants that are used for making beer. He clearly knew his stuff and it was very reassuring to know he had such a great knowledge of the products he is selling.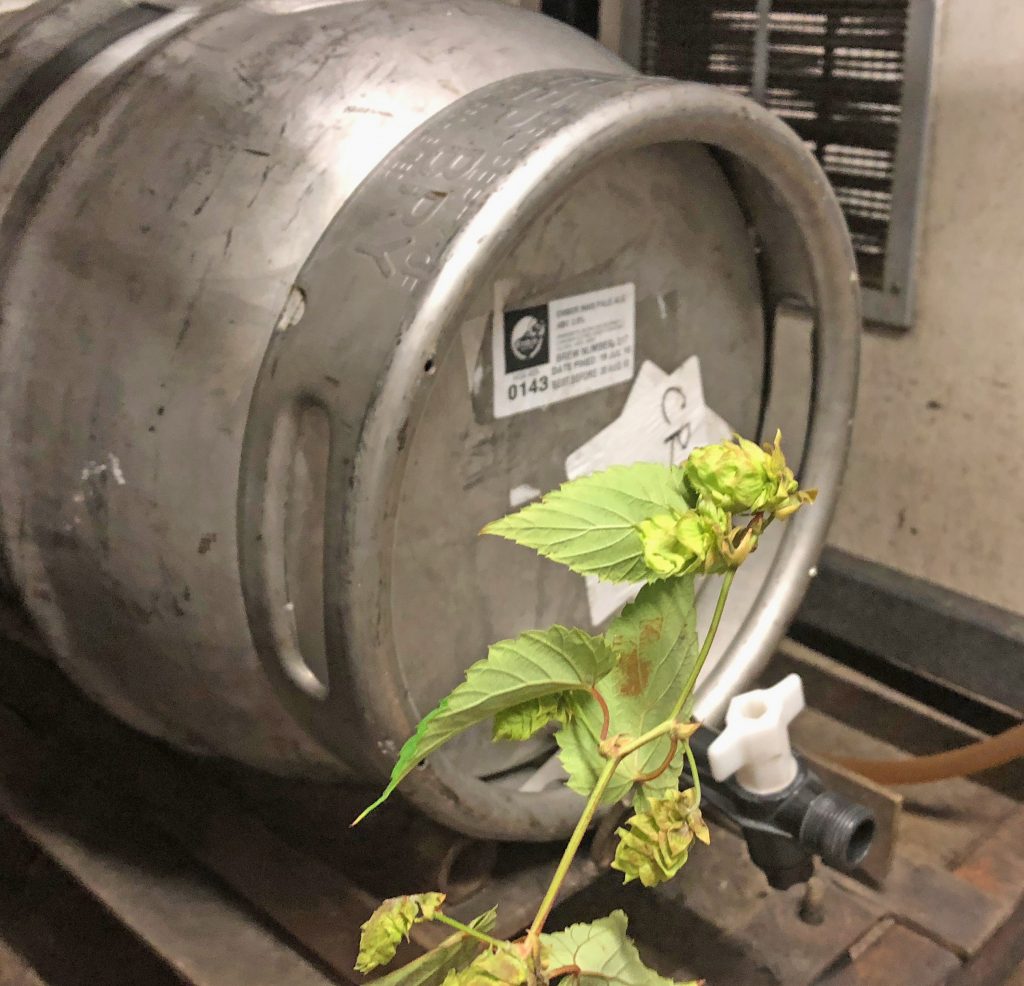 Pouring that perfect pint of Ember Inns Pale Ale
What you want to know is whether I managed to pour that perfect pint. I can't deny it, it seems like a simple thing to do but it was a daunting experience!
I had a go at pouring a pint many, many years ago. A friend of mine's father owned a pub and he let me pour a drink. While I did pour a half-decent beer, I didn't quite get it right and initially sent beer spraying all over the place. I was hoping I could do better this time around.
Simon showed me how to do it. He explained the glass should not be warm and that the nozzle should, for most of the pouring, be at the bottom of the glass. The majority of the beer should be in the glass after three pulls of the pump.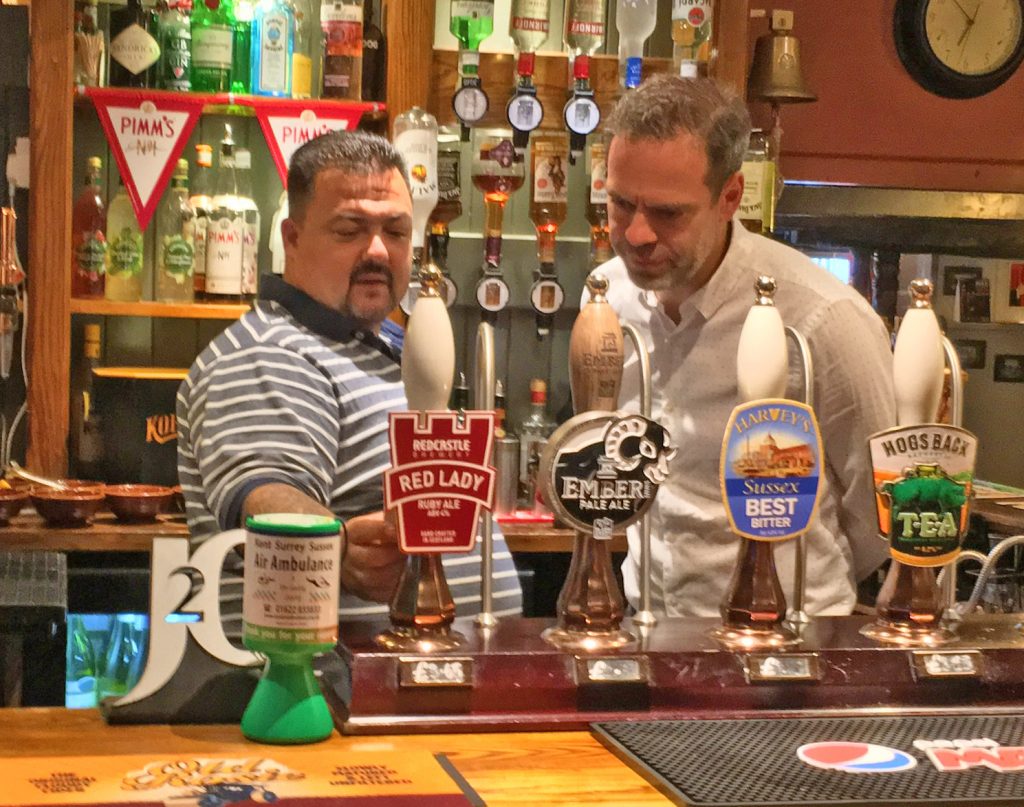 With a small crowd of White Lion regulars watching me, I had a go myself. Simon was also looking on and he assured me I had done a good job.
If you want to watch what happened instead of reading about it, please do watch the short video I made.
Enjoying that pint
With the hard work out of the way, Tim and I settled down and enjoyed a couple of beers and a meal. Tim plumped for a burger while I had steak and we both thoroughly enjoyed our meals. It's worth mentioning there was a very good selection to choose from so there was something for all the family.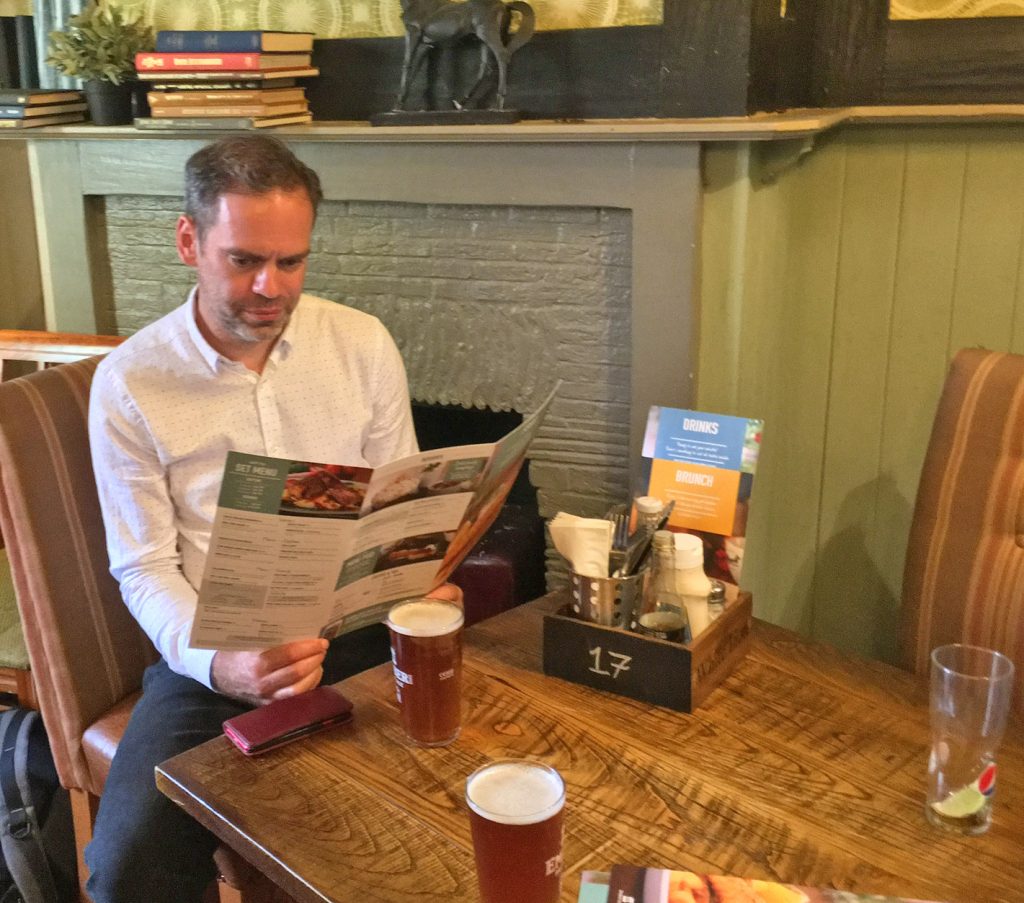 This was a fun evening and I was delighted to have had the chance to pour a pint of pale ale. It was also great to see Simon had a real passion and understanding of the beer he is selling.
More information
If you'd like to learn more about the various Ember Inns pubs, you will find more information online about its menus and drinks plus its an all-important pub locator.
Finally, as a blogger who cares for his readers, I have to say: Enjoy your beer, but do drink responsibly.
Disclosure: This commissioned article was produced in association with Ember Inns. 
Interested in this blog post? Well have a read of these...