At the start of lockdown, the excitable elements in the media predicted a lockdown baby boom. I was never convinced by this argument. Sure enough, over time I have noticed more and more news reports about lockdown having a negative impact on the nation's, ahem, intimate behaviour.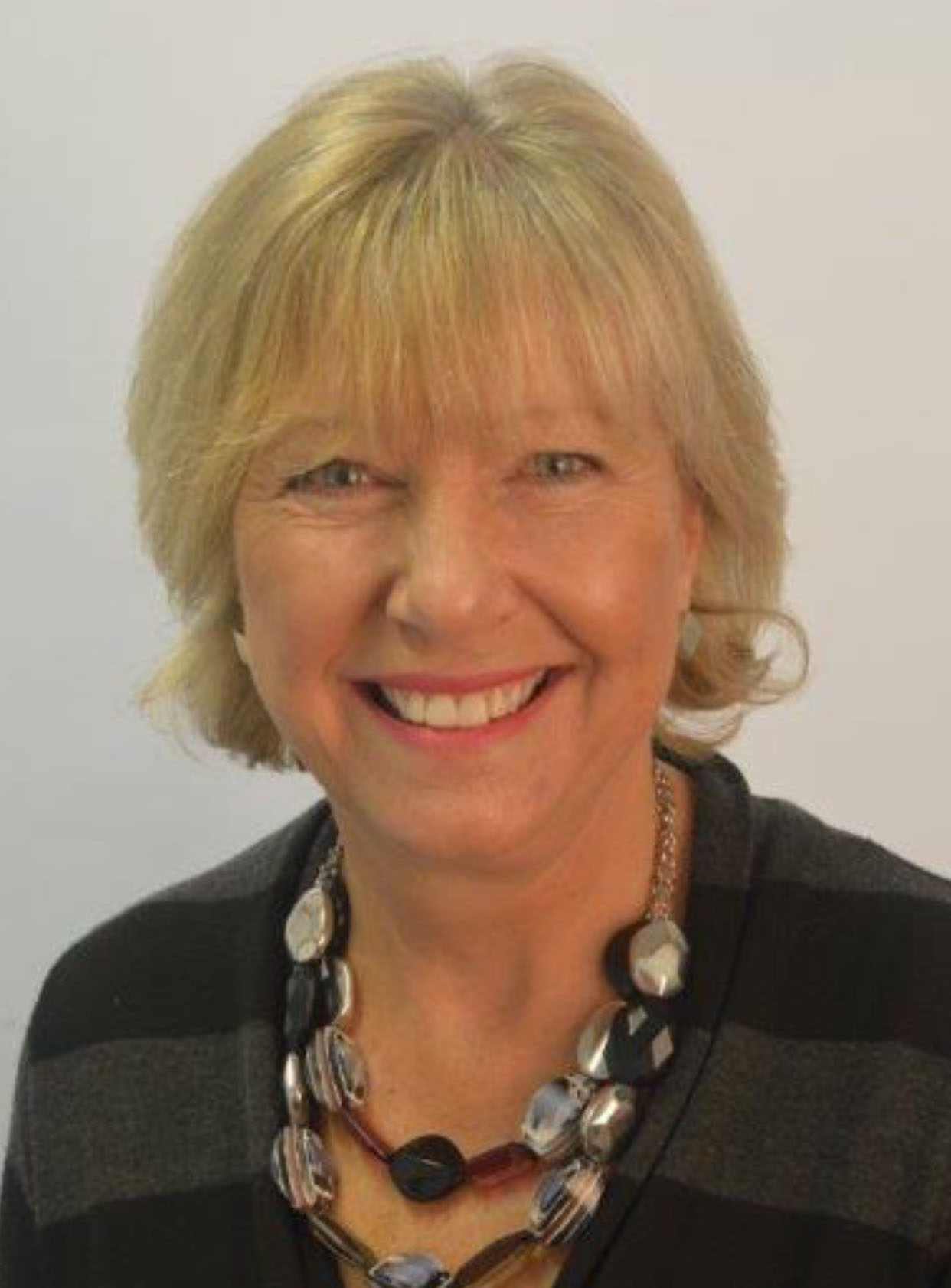 Relationship counsellor Mig Bennett has been helping clients deal with a variety of issues over recent months. Here she explains what challenges clients are facing, sheds some light on why people's behaviour has been impacted by lockdown and, crucially, where and how to get help.
Easy question to start with, can you please introduce yourself and your work
"I am a specialist relationship counsellor who has worked with couples and individuals for over 20 years. Couples counselling has been described as 'like piloting a helicopter in a hurricane." It can be a very bumpy ride! You need a specialist, not a general counsellor.
"I work privately and with Relate, with whom I qualified in 1996, and I am based on the Sussex/Kent border working both face-to-face and online. Over 80 per-cent of my cases are couples.
"I also work with individuals and/or their partners where pornography, online sexual encounters or use of sex workers is negatively affecting their lives and relationships. I have a Level 5 Diploma in Sex Addiction Counselling."
You report seeing a rise in sex addiction issues because of lockdown. What issues are you seeing among your clients?
"Yes, about half my current cases bring out of control sexual behaviours. Because I offer that expertise, I obviously attract those seeking help in this area, but it has definitely increased since lockdown.
"I'm seeing male clients, whose behaviours have been discovered by partners, presenting in crisis, wanting to stop the behaviours and keep their relationships.
"I'm seeing women who have discovered their partners' sexual activities and are traumatised by that discovery. They want help to manage the shock and understand more about sex addiction. Some come, determined to end the relationship, others wondering if and hoping they can get past this and continue.
"I'm seeing couples, so they have a safe space to talk together about the impact of the revelation and the path to recovery."
Are there any other particular issues fathers are saying they're experiencing in lockdown?
"To be positive, many who have partners at home have said that the extra time with the children and seeing the daily routine in detail has given them joy and a greater understanding of life at home.
"Another factor has been the increased time lockdown has brought for the couple. As the children move on "in life, elderly relatives and grand-parenting can take over. In lockdown those external stressors have been removed and suddenly there is time for us! That time has been used to assess and renegotiate their future together, or in some cases, apart."
You have said sex addiction is becoming a bigger issue. What do you think is causing this?
"I think being addicted to sexual behaviours has always been a problem, but the opportunity to pursue activities on our tablets or phones has brought a surge in this particular addictive behaviour. I guess gambling too is made so much more available due to the internet.
"The compulsions I'm seeing are:
Watching porn (with each click giving a more intense or extreme stimulus),
Chatting with strangers and having 'fantasy' relationships which may be more about romance,
Chatting erotically and explicitly with strangers,
Meeting strangers for sex,
Researching and planning visits to sex workers."
What is leading to men behaving this way?
"Let me first say, I'm not the moral police. The activities I've mentioned are for each individual to choose to do or not. The activity only becomes a problem when it is out of their control regarding that choice. And that's where help is needed because trying to stop alone has failed and it's affecting day to day life and relationships.
"We all find ways of self soothing when we are scared, stressed, bored, lonely. All behavioural addictions, like sex, eating, gambling, are effectively soothers. They affect the dopamine in our brain and dopamine is the feel-good chemical, but also the 'give me more' chemical. Once raised, it wants more. The chosen activity releases dopamine, this anaesthetises the bad feelings, for a short while at least. Those addicted to substances get the same outcome, they feel good, but they get it via a bottle or a drug.
"Men behave this way either to soothe some feeling, maybe deep rooted, maybe around trauma or attachment. Why they have developed the compulsive behaviour is one part of the work we do. Firstly, we work together to help them to stop. Secondly we look at the meaning of the behaviour and why they needed it. And thirdly we work on replacing that unhelpful behaviour with better ones. That's about creating a positive relationship with sex and about self care and what the 12 Step Fellowship Groups (Sex and Love Addicts Anonymous [SLAA] and Sex Addicts Anonymous [SAA]) call Top Lines, the activities that benefit and nurture us."
I need to be balanced so I must ask, is it a similar picture with your female clients and Sexual Behaviours?
"Females become addicted to such behaviours and for the same reasons. Out of control use of porn by a young woman, brought about by a workplace where it was endemic among the males and where she felt she must compete is one case. Females, generally but not exclusively, are more likely to be compulsive about the sexual behaviours around online dating/chat line/sexting/virtual sex/sexual fantasising than porn.
"SLAA has groups where the membership is pretty equal across the sexes."
What tips do you have for readers so they can change their compulsive sexual behaviour?
"If you've tried to stop and failed, get help. Look at one of the websites I will suggest and take an assessment test, then follow up and take it further (See a list of organisations that could help, plus suggested reading at the end of this post)."
I'm curious to know why men would be experiencing intimacy issues because of lockdown. Is it a case that those with families can simply not get any privacy, while those who are single cannot meet partners, or is it more than that?
"I have realised over the years that couples need to be a team. That team needs to be made up of two individuals who like themselves, but also like each other and the couple they create.
"One of the challenges for couples is shoehorning into one person all the elements we need in a relationship; that includes caregiving, nurturing, security but also erotic, exciting and novel. Couples I see struggle with this and erotic, exciting and novel gets lost in day to day life.
"I think lockdown has supercharged this problem and I've seen far more loss of connection, including sexual."
Again, I need to be balanced so I must ask, is it a similar picture with your female clients with regard to intimacy?
"Yes. It's a bit like the life stage I deal with around retirement. Managing the change of having the hunter gatherer suddenly living in your cave!
"With no end in sight to the pandemic and lockdowns being re-introduced, you must be worried about what the short to medium term looks like for the nation's mental health?
"Yes, addiction is a disease of the brain which threatens society more and more. It's on the increase and lockdown pressures and pandemic fears have created a breeding ground for more need to soothe and thus more turning to the anaesthetising effects of our addictive behaviours."
To finish off, where can people find out more about you and your work?
"You'll find information and contact details on my website."
Further help and information
Mig recommended the following websites, organisations and books for anyone looking for helping dealing with intimacy, relationship or sexual behaviour issues.
Association for the Treatment of Sexual Addiction & Compulsivity is a first point of reference. The organisation has masses of information about the subject, plus lists of specialist therapists and specialist centres that deal with sexually addictive behaviours.
12 Step Groups:
Sex & Love Addicts Anonymous. SLAA also has an add on group, specifically for addicts who are also parents which one of my male clients, a father of three, has found very helpful.)
Books:
Understanding & Treating Sex & Pornography Addiction.
Sex Addiction. The Partner's Perspective.
Sex Addiction. A Guide for Couples. All by Paula Hall
Out of the Shadows by Patrick Carnes
Interested in this blog post? Well have a read of these...