Sometimes you have to make time for yourself and your hobbies. To get this photograph I got up just after sunrise and headed out while the family was still sleeping. I'd been watching the leaves on the trees turn for several weeks and was very keen to photograph the autumn colours on display before they all fell to the ground. Finding the time, however, was proving a bit tricky!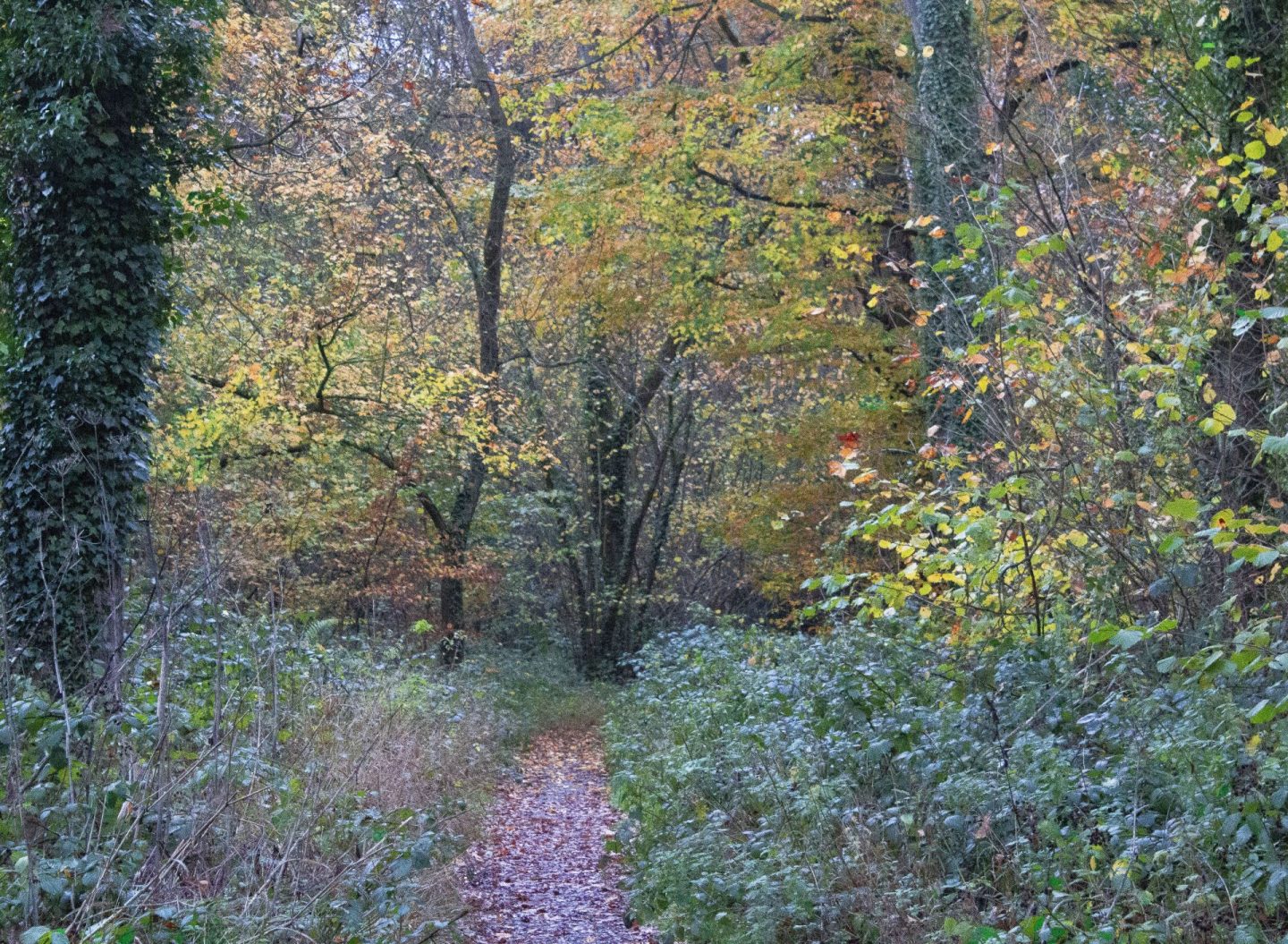 Of course dads are never off-duty (this one isn't anyway) and I had the kids on the phone asking where I was soon after I left home! I should clarify, Mrs Adams was at home to look after Helen and Izzy so they weren't on their own. They just wanted to know where I was.
Don't be fooled by the image. It's actually a composite of four photographs. They were all shot with the camera mounted on a tripod from exactly the same position, just a few seconds apart. I then layered them on top of each during the editing process.
This was an experiment for me, it's not a technique I've attempted before. I didn't quite get the results I wanted, but I love the mix of autumn colours and tones. It features every single colour of the season and the path up the middle provides a natural line for the eye to follow.
While it involved an early start, I'm glad I made the effort. I hope you like the picture and mix of autumn colours on display.
As I usually do with my photography content, I've added this post to the #MySundayPhoto linky hosted by Darren Coleshil"s photography blog. Click on the link here to visit and see what other bloggers have been getting up to with their cameras.
Interested in this blog post? Well have a read of these...