You know that saying about criminals returning to the scene of the crime? That's kind-of what I did this week when I took this image of the M25 just after sunrise.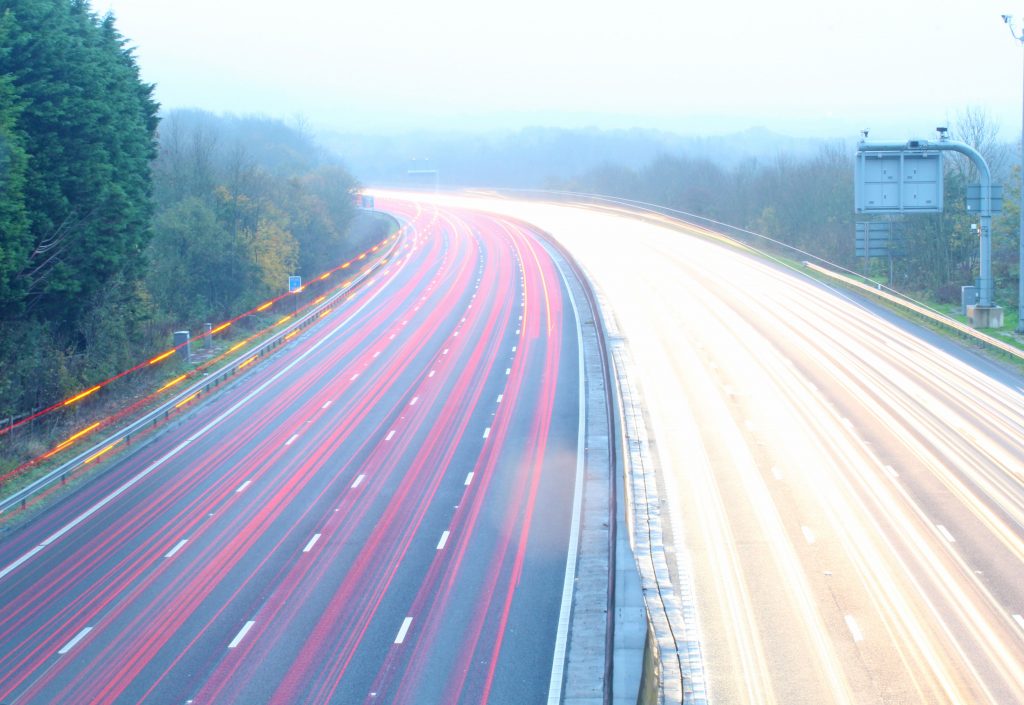 Back in January of this year, I took this image of the M25 at night time using a long exposure time.  This time I wanted to see what would happen if I took an image in similar conditions during daylight hours.
I guessed that if I tried this in the middle of the day, the image would have been entirely bleached so I took the image just after sunrise. I tried a number of different exposure times, but this one was given 30 seconds and it was the most striking of the shots I took.
It was taken from a bridge near junction five. Roughly speaking, The image is facing east and those are the mist-covered Surrey Hills you can see in the background.
There wasn't a huge amount of traffic on the road so I'm quite surprised how busy it looks. I should add that it was raining and the odd drop of water did get on the lens but I am going to say it adds to the picture's character!
As I often do on a Sunday, I have linked this image to the #MySundayPhoto linky hosted by the Photalife blog. I recommending clicking on the badge below if you would like to see photography produced by other bloggers.
Interested in this blog post? Well have a read of these...