The other day I took myself off to do a little nighttime photography. My aim had been to do one of two things: either get some further practice of photographing reflections or get an interesting picture taken in a forest in the dark.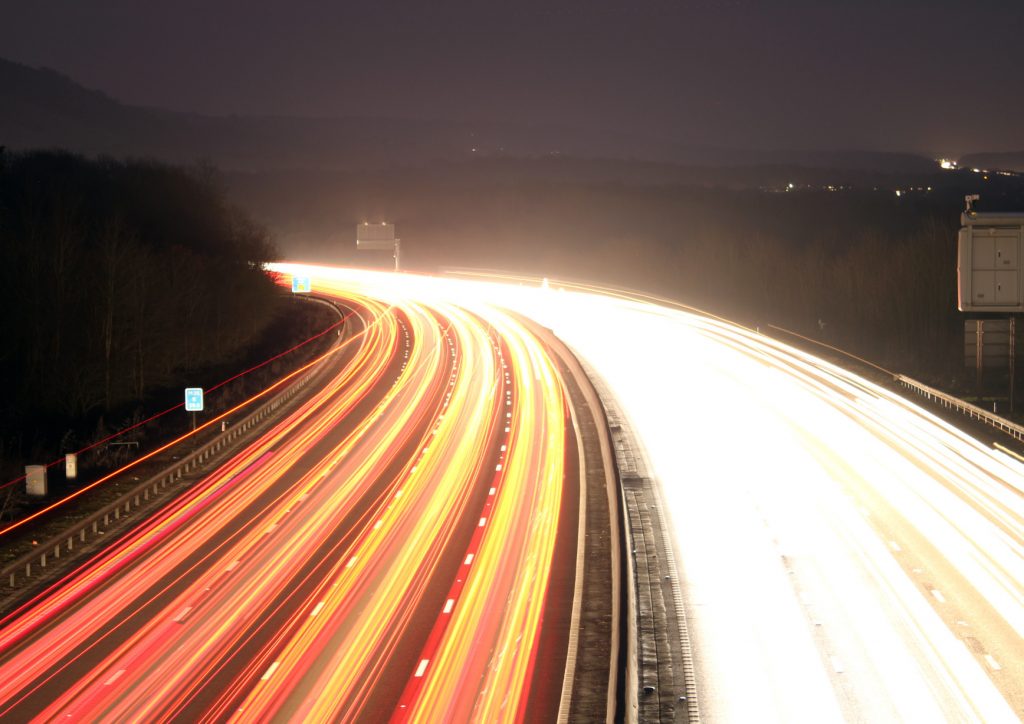 As you can perhaps tell from the title of this post, I returned with a completely different image altogether. Without any available light, the camera simply refused to work in the woodland spot I had selected. I was also unsuccessful in finding a reflection.
I therefore retreated to a nearby bridge that crosses the M25 motorway and decided to take a shot of the moving traffic. I wanted to get something similar to this image, although minus the camera shake.
The timing was perfect as it was the evening rush hour. There was plenty of traffic on the road and so lots of lights to bring colour to the image.
The camera was mounted on a gorillapod on the roof of my car. I had also tinkered with exposure time and ISO which were set at 30 seconds and 100 respectively.
While the moving traffic is eye catching, what appeals to me about this image is the mist and the hills of the North Downs in Surrey in the background. I took other images with much lower shutter speeds and all you could see was the traffic on the M25.
Have you much experience of night time photography? If so, what's your favourite image and what tips do you have?
I have linked this image to the #MySundayPhoto linky hosted on the amazing Photalife blog. I recommend you click on the badge below and pay the linky a visit.
Interested in this blog post? Well have a read of these...