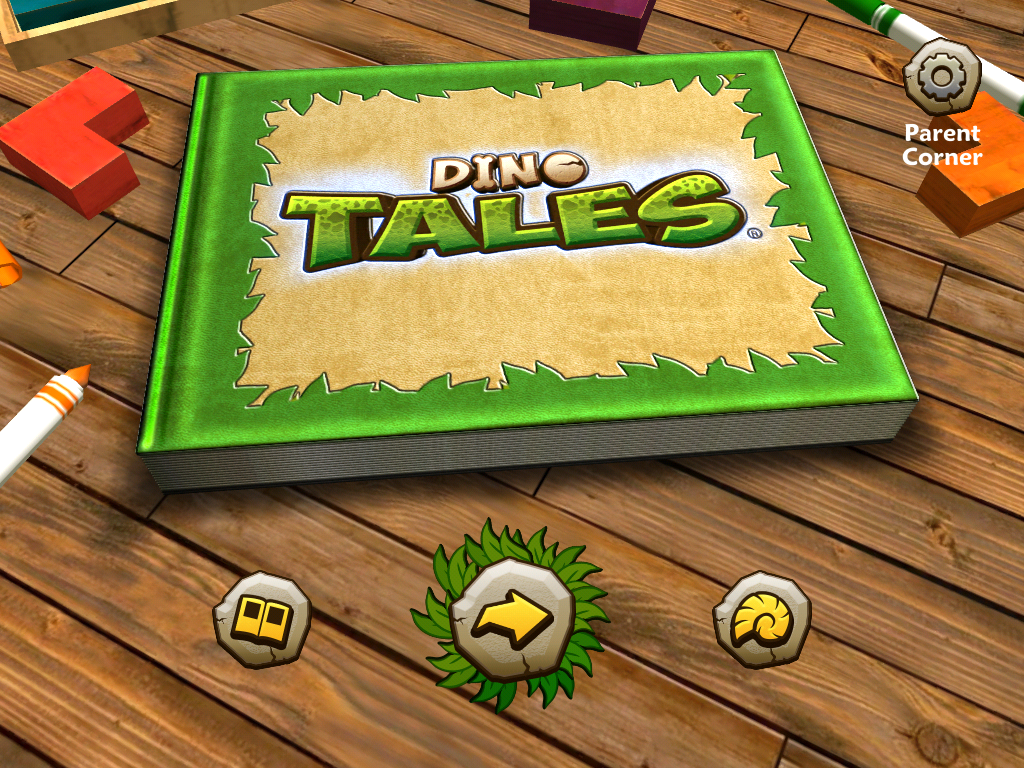 We're not a household that's usually that big on computer games. When I discovered the Dino Tales learning game enabled children to both make their own books and learn about dinosaurs, I thought we'd give it a go.
Helen, our six year old, is quite partial to dinosaurs and she often makes her own books using paper and sticky tape. The Dino Tales game seemed like a great opportunity to combine these two interests of hers.
First of all, a bit of background. The app is designed for children aged from four to 10 years of age and has been tested with pupils and teachers from 25 primary schools across the UK. Essentially there are six baby dinosaurs to hatch. Once hatched, they roam around their own island having various adventures that can involve, amongst other activities, bowling, travelling down river rapids and collecting fossils (fossil collection proving very popular with Helen).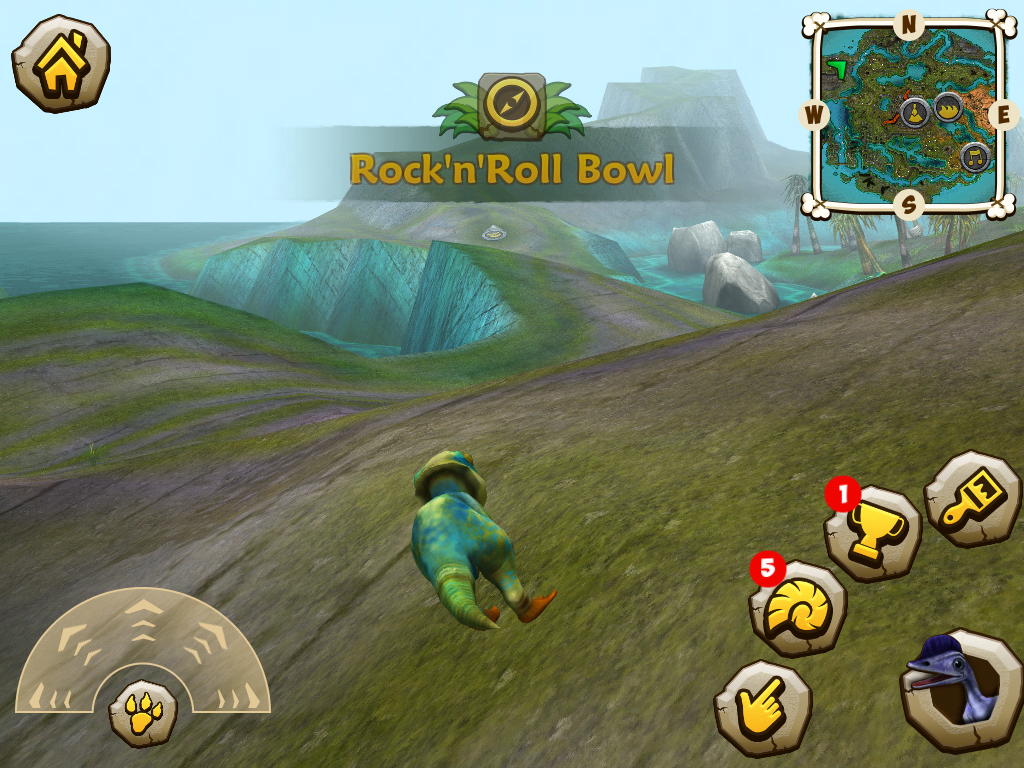 Each hatched dinosaur has to complete an adventure. When they have finished an adventure, it is converted into a book that the child can read and they have the option to change various words in the story so they can pick up a few literary skills along the way.
The game features a talking dinosaur called Darwin who answers questions about dinosaurs. This can be about their diet, how they moved and so on. I confess that Darwin has taught me a thing or two about dinosaurs over recent days.
So what was the game like to play? To begin with I helped Helen with it. At first I found it quite difficult to move the dinosaurs and I thought Helen would find it quite frustrating.
How wrong was I? An hour later she was sitting down playing the game perfectly by herself. Collecting fossils had become her new hobby and every time she got one there was a shout of celebration from the sofa.
There is also a feature called a berry blaster. This enables you to change the colour of your dinosaurs and Helen loved this. She has spent ages making the dinosaurs the craziets of clashing colours; bright pink, yellow, blue and so on (not for too long though, we do try to limit screen time to 30 minutes).
A nice touch about the game is that it's completely gender neutral. It will appeal to girls and boys equally.
Helen has enjoyed this game. Her problem solving and IT skills have benefited. In terms of literacy, it's been fascinating listen to her attempt to pronounce the dinosaur's names and how often she's actually got it correct! I assume this comes from playing the game and listening to Darwin. As for the storybooks, Helen has enjoyed reading them and changing the words, but it's not something she has found particularly challenging.
It's worth noting the game has a parent corner. This is pin secured and can be used to set the reading age and length of play. It's fun, educational and great for both boys and girls.
Dino Tales costs £2.99 and is available on the Apple App Store.
Disclosure: I am a member of the Netmums Blogging Network, a unique community of parent bloggers from around the UK who have been handpicked by the Netmums team to review products and brands on their behalf. I may have been paid expenses, and have been supplied with a product sample for this review, but retain all editorial control. All my Netmums Reviews will display the Netmums logo within the post
Interested in this blog post? Well have a read of these...