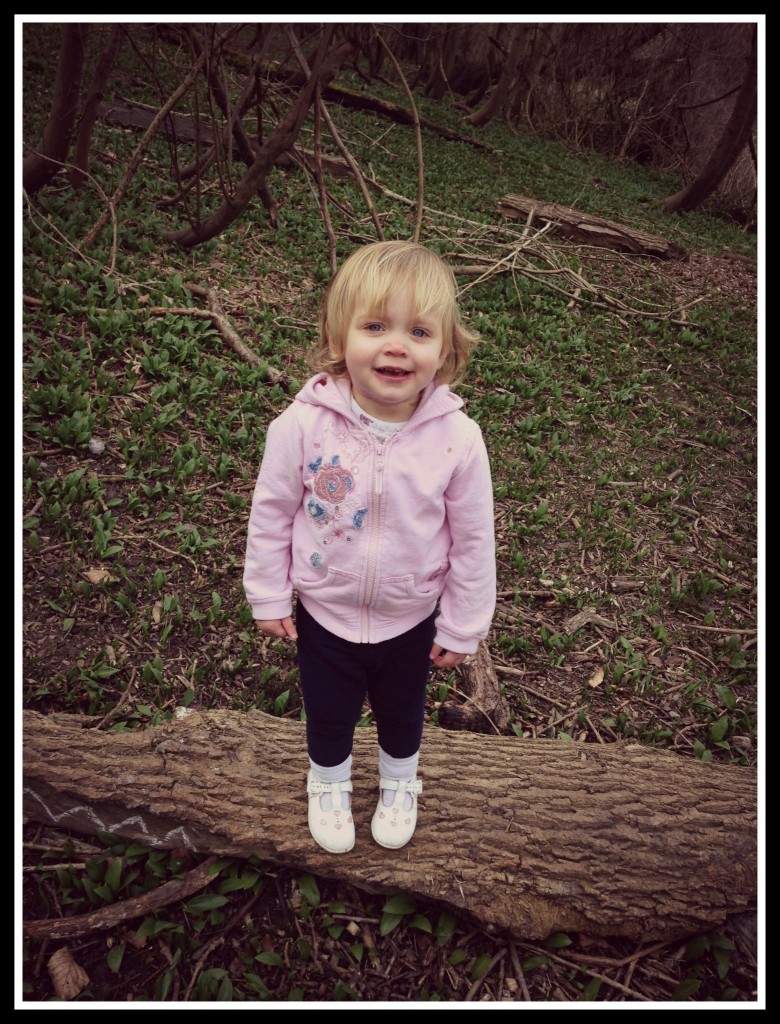 Here we have a picture of Toddler Adams on a woodland walk. There are two things to note about this picture. Firstly it was (just about) warm enough for her to wear a hooded top instead of a coat, a sure sign spring is here. Secondly, she is surrounded by wild garlic. Sniff hard enough and you may smell it through your monitor.
The picture was taken after the school run on Thursday. Having collected my eldest daughter, the pair of them wanted to go and play outside. They eventiually settled on a walk through the woods and the smell of the wild garlic was incerdibly strong. Helen, my eldest, made the mistake of trying to pick some and had awful trouble trying to rid her hands of the odour!
I know it's still a bit cold for a really long, after school, outdoor play session but I find this much more preferable to coming home. If we return home the house gets turned upside down and there are constant requests for the television. I've noticed that while the kids are outside and playing, they don't mention the television at all. It's only when they get into the house and see that infernal machine that they ask for it to be turned on.
I know of other parents who just want to get straight home after school. That's not for me; I want 'em run run free for as long as possible.
Where do you stand in the great "going straight home after school" debate? Do you trot off straight home, or let the kids burn off some energy outside?
I've added this post to the #CountryKids linky hosted by the Coombe Mill blog. Click on the badge below for more.
Interested in this blog post? Well have a read of these...