Having started studying for a degree last year, my life has become a cycle. Every six weeks or so I have to produce and complete two assignments. I recently completed another cycle of assignments and as I worked on them, two things became constant features in my life: Strong coffee and the sound of techno act Orbital played through a pair of Edifier Bluetooth speakers.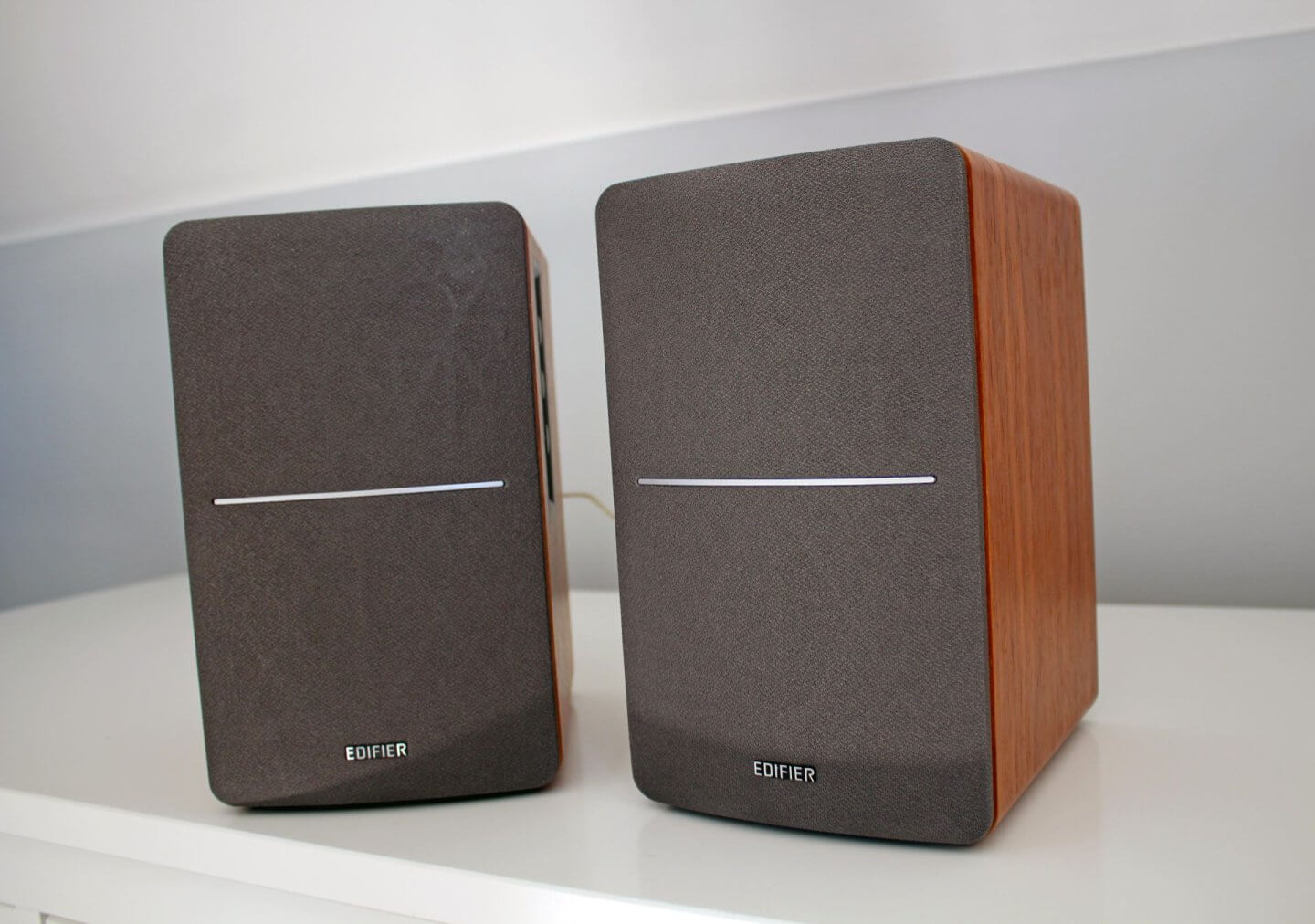 Why Orbital? Well, Orbital is an act I saw live a few times when I was younger. The duo's music came to mind when I needed to listen to something to test these speakers out. As the music has a fast beat to aid concentration and very few lyrics to distract me, it became the backdrop of my studies! Enough about Orbital, you want to know about the speakers, right?
First impressions of the Edifier R1280DB speakers
The speakers arrived well packaged. As soon as I'd got them out the box, I thought they would be ideal for a bookshelf. Indeed, they are marketed by Edifier as "bookshelf speakers" and at 23.4cm high, 19.6cm deep and 14.5cm wide they are perfect for sitting on a bookshelf.
The speakers have a wood effect veneer on the sides. This, oddly, does not stretch to the tops of the speaker which are grey in colour. It's not a big deal and it doesn't affect their performance in any way, but it is just a little strange the veneer doesn't cover the entire speaker.
The main speaker is the left one. This is where the mains power cable feeds into and it also has a has a panel on the side with bass, treble and volume control plus a blue LED indicating the speakers have power.
In terms of power, these Edifier speakers have a 42watt output. Your average heavy metal band is going to use considerably more wattage, but these are bookshelf speakers and should be judged on that basis.
One further thing to mention. The speakers come with a small remote control which give you the option to turn them on and off, skip tracks, choose what device the speakers are connected to etc.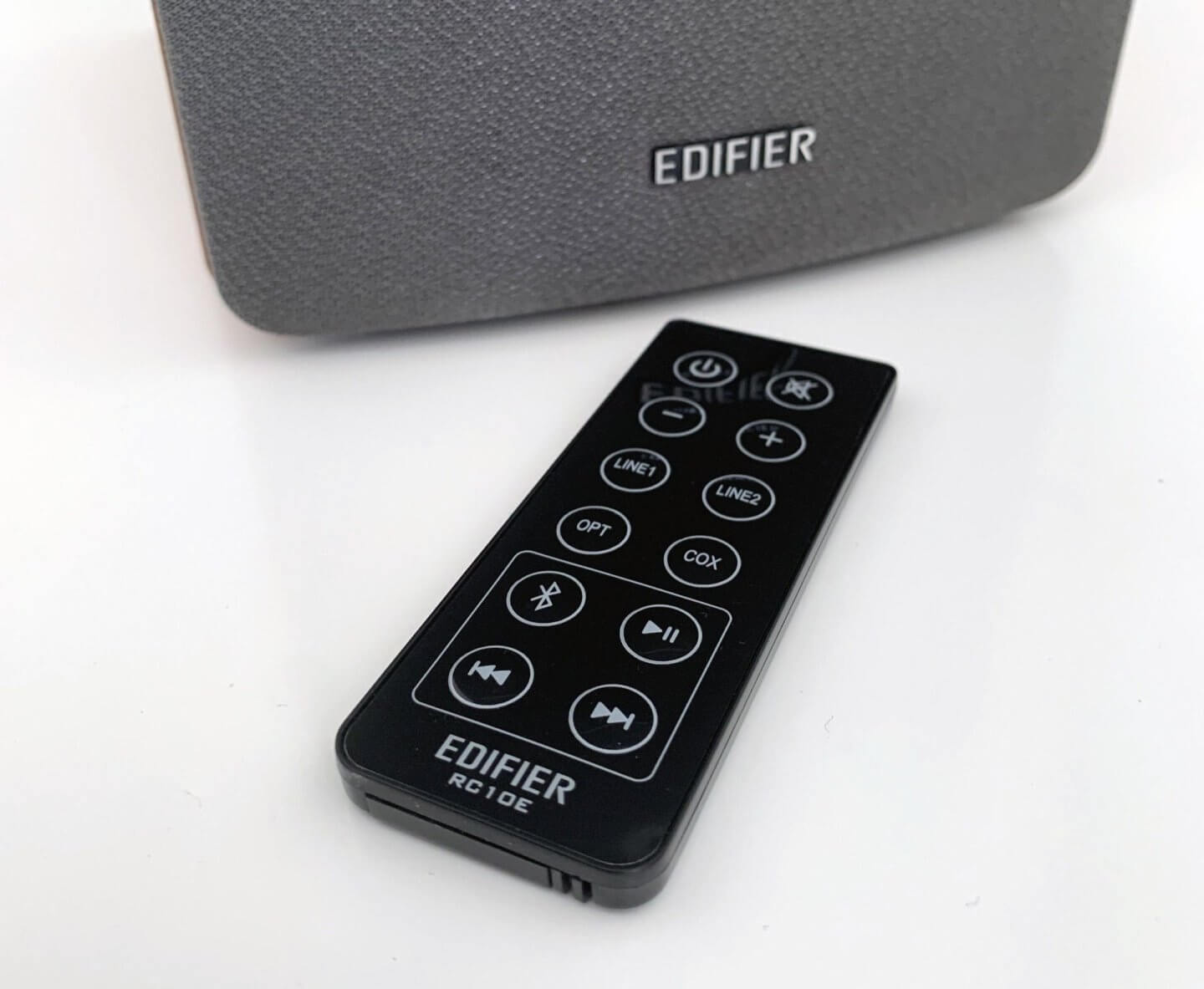 Connectivity
These speakers have an impressive array of connections. On the back of the left speaker, you will find a selection of input and output options. These include coax, standard red and white audio connection cables and an optical port so you have the option of connecting to a computer, television, games console, amplifier and so on. Red and white cables and an optical cable are provided.
You can also connect via Bluetooth. This is how I primarily used the speakers. I have in the past used wireless headphones and speakers and had a dreadfully difficult time getting them to connect. Not so with the Edifier. In fact, I don't think I have used Bluetooth speakers that have connected and disconnected so easily.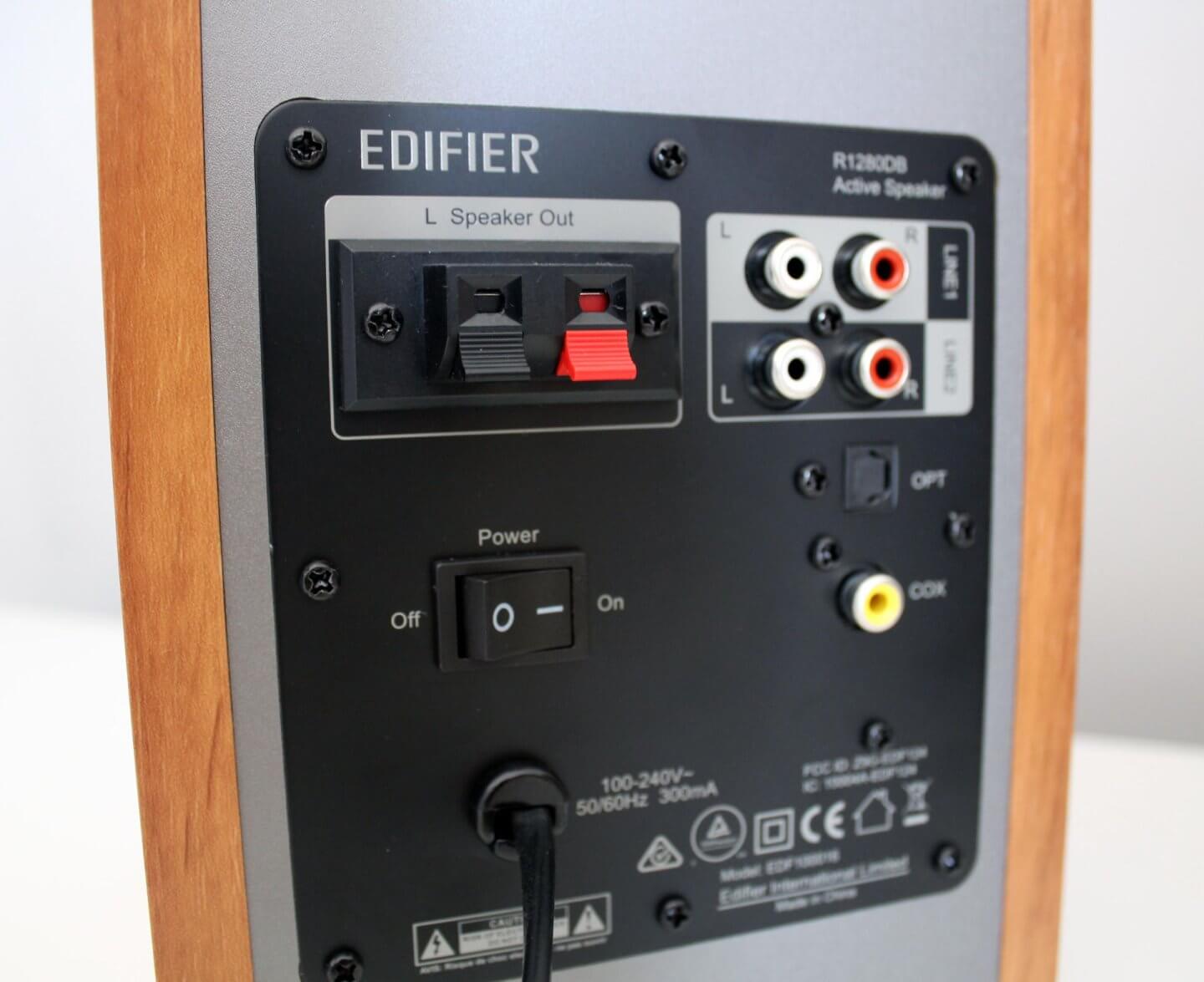 Edifier R1280DB Bluetooth speakers in use
I think you need to be realistic about what you are buying. These are sold as wireless book shelf speakers, and they make great wireless bookshelf speakers. For something of this isze and budget, you aren't going to get recording studio quality.
What you do get, however, is very good quality sound. Be it podcasts, radio, video soundtracks or music, I couldn't complain about the sound quality. When it comes to music, I have played everything from Orbital and Pink Floyd (…the ultimate 'speaker test' surely) to Judas Priest, Wet Leg and London Grammar. These speakers have performed very well as good, all-rounders which is what I would expect for bookshelf speakers marketed in this price range. As I have mentioned price, now seems a good moment to move on to price and stockists.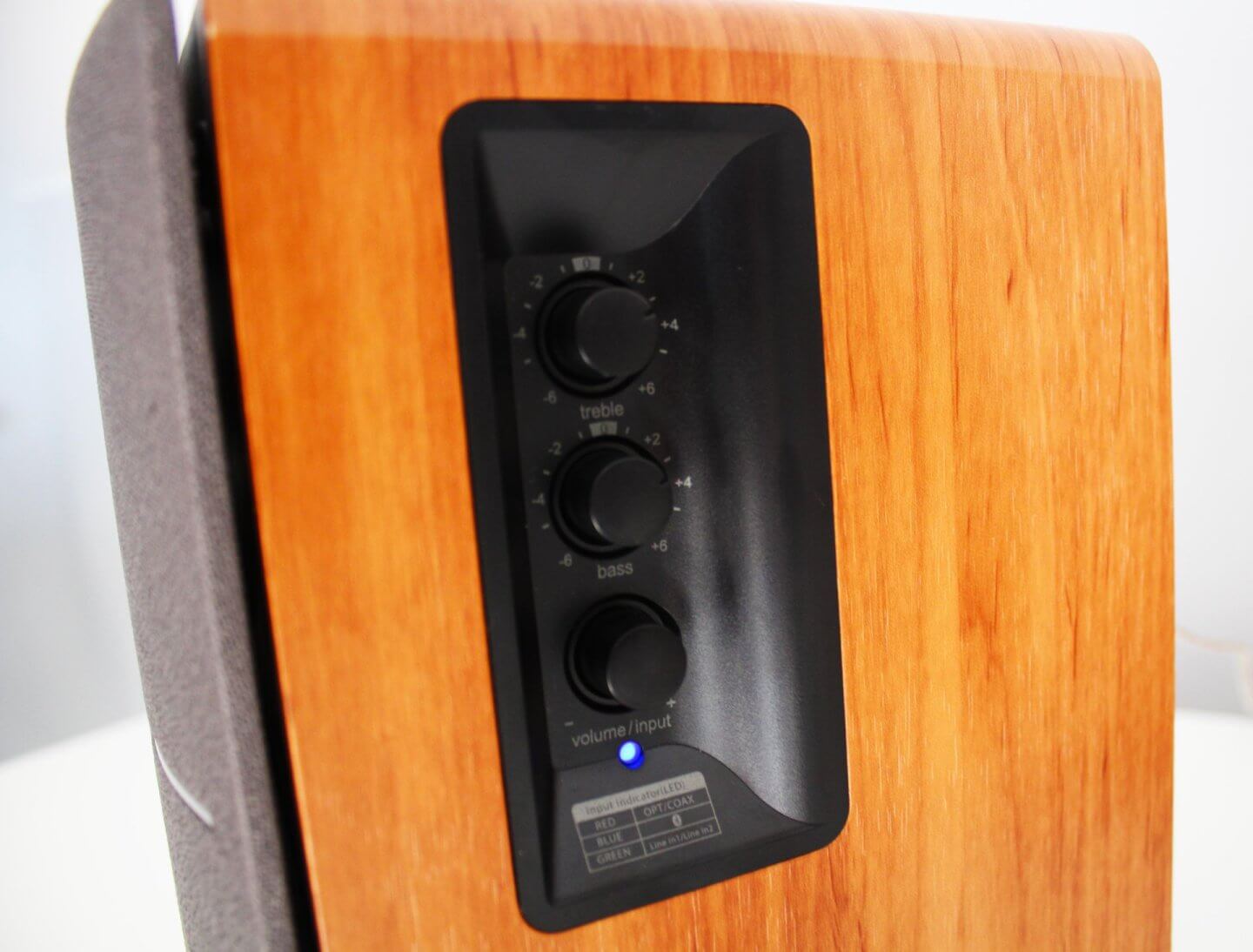 Concluding thoughts, price and stockists
At the time of writing, the Edifier R1280DB speakers were retailing for £129.99. They are available to buy from Amazon plus eBay and OnBuy.com.
As for final thoughts, Edifier has several other speakers in a similar price range. Aesthetically, I think the Edifier R1280DB is the most appealing (despite the veneer not quite covering the entire speaker). The connectivity possibilities are impressive and this makes these speakers very versatile.
They're a great all-rounder. If you are looking for a decent set of speakers for the family home that can be used for gaming, converting a TV into a home theatre or listening to music but don't need the clarity of a recording studio, this pair of speakers is a great option.
Like this post? Well do take a look at my other family tech and review blog posts.
Interested in this blog post? Well have a read of these...