Thinking about my first car brings back happy memories. It was a Volkswagen Derby that cost £30. . . but needed a couple of hundred quid spending on it to get it through its MOT. Once it did pass its MOT, that vehicle and I were inseparable.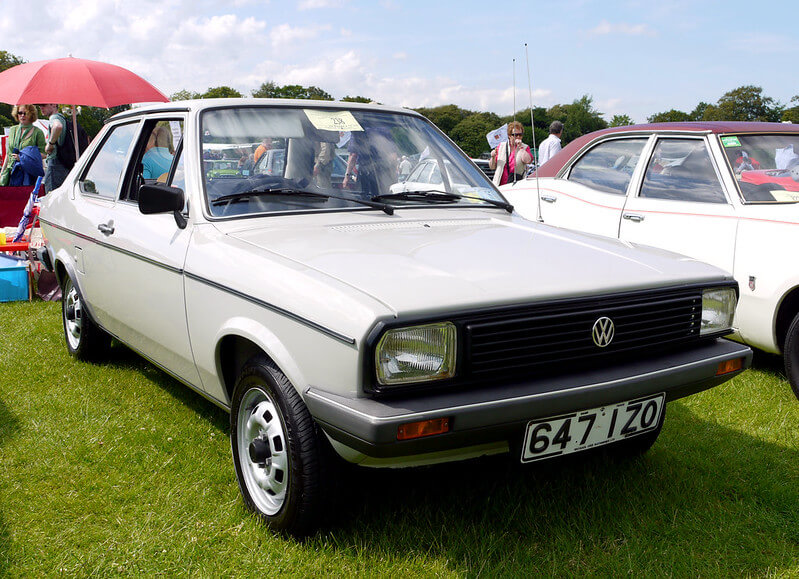 What I wish I knew
ATS Euromaster, specialists in car servicing, has challenged me to write a list of things I wish I Knew before buying my first car. Without further ado, here's what I'd recommend:
Regular servicing is key
Regular servicing is an investment. It prolongs the life of the vehicle and will save you money in the long run as it will pick up on minor faults before they become major problems. It will also alert you to issues such as worn brake pads or damaged brake disks which can be very dangerous. With modern vehicles being highly computerised, servicing is probably even more important than it was when I first started motoring.
Don't take risks with your tyres
This is something I was not so good at when I was a novice motorist. At times I even bought what we called "runners," cheap, partly-used, second hand tyres. I would never do that these days as it's just too dangerous. With age and experience, I'd advise you to always check the tread depth, ensure your tyres are inflated properly and regularly inspect your tyres for cracks or other damage. Aside from safety, good quality, well-maintained tyres reduce fuel consumption and with petrol and diesel becoming increasingly expensive, it makes financial sense.
Keep a 'survival pack' in your car
Keep a survival pack in your car with a torch, charged mobile phone battery pack, emergency triangle, first aid kit and high visibility jacket. If you get stuck on a rural road in the middle of the night, you'll want to make use of this lot.
Change your wiper blades regularly
Wiper blades should be regularly changed. When I started driving, I don't think I appreciated how often they needed replacing. It is incredibly dangerous to drive with a dirty windscreen or to drive in the rain with ineffective wipers. Then again, if you're getting your car regularly serviced, a change of wiper blades should come as part of the package.
Carry spare light bulbs in your car
Always carry spare light bulbs in your car. As a young motorist, I once got stopped by the police when not one, but two bulbs had blown on my car, one on the front, one on the back. I was lucky: The police officer accepted that I was driving home and let me continue on my journey, but it was a close thing. When you get a new car, it is also worth spending a little time learning how to change the bulbs because in some vehicles it is fiendishly difficult!
The fun of getting your first car
Serious points aside, getting your fist car is a milestone and can be immense fun. I have very fond memories of going on adventures during these carefree days. One particular story is worth telling because it is so ridiculous.
I went on a day trip to Stonehenge with my friend Stuart. Neither of us had been before so we set off, full of excitement and looking forward to learning something about this historic monument. I was driving and Stuart was the navigator. In what I can only call the most staggering navigational fail ever, Stuart got Amesbury, the village next to Stonehenge in Wiltshire, confused with Aylesbury, the town in Buckinghamshire. Being daft 17-year-olds and this being the days before satnavs, we only realised our mistake once we'd reached Aylesbury. In total we drove about 300 miles and arrived at Stonehenge two minutes after the gates were locked for the day! I guess it's the type of crazy thing you do when young, right?
What do you wish you knew?
From the fun I had going on day trips, to the importance of servicing and car tyre maintenance, those are a few of the things I wish I knew when I started driving. What do you wish you knew? Do you have ideas for newly qualified motorists? Leave a comment below and let me know. Oh, and one bonus bit of advice, do not let my friend Stuart do the map reading.
Disclosure: This post is a collaboration with ATS Euromaster but all thoughts and opinions are my own.
Like this post? Well please do check out my other motoring-focused blog posts.
Interested in this blog post? Well have a read of these...