Regular readers may have noticed I haven't written anything about the GCSE maths exam I sat back in November. Here is my news, and strange news it is!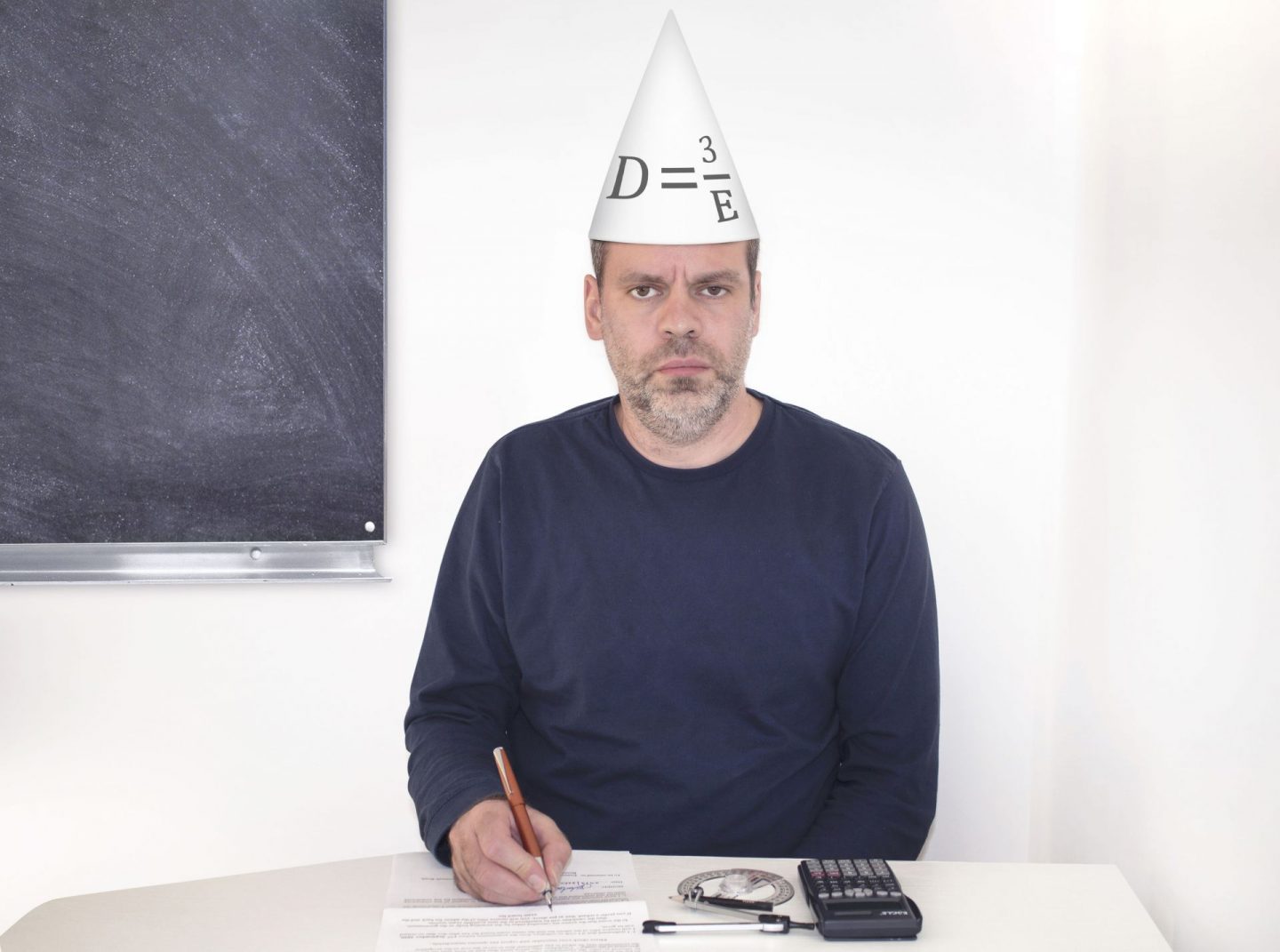 To get straight to the point, I am preparing to sit the exam…again. This will be my third attempt in a year and it all comes down to one mark on an exam paper. Yes, you read that properly, one mark.
By the time I've been through this process for the third time (fourth including the time I sat the exam in my school days), I will probably be the most GCSE-ed person in the Western World. I'm not sure if there's a Guinness World Record for sitting and failing an exam, but if so, I must be getting close to it.
So what's happened? Buckle up, I'll start from the very beginning.
My school days
I left school with a Grade E in GCSE maths. Don't get me wrong, I did considerably better in other subjects, but maths was a weak point. It is, therefore, just as well I went on to become a journalist and writer, occupations that require greater skill with the written word.
I must also stress I am not innumerate. I have two accountancy qualifications and when I was a business journalist, was the only person in the office who could read a balance sheet. When at school I was simply never taught mixed numbers, long division, algebra or other skills my 11 year daughter takes for granted.
The lack of maths GCSE has always bugged me. When the first lockdown came around last March, my kids had some online French lessons. Their skills came on enormously and this inspired me to work with an online maths tutor, improve my skills and see if I could get that elusive GCSE.
Before I bring you up to date, a quick word about the GCSE grading system. The system was changed a couple of years ago. It's no longer based on the alphabet, it's numeric. What I was now aiming for was a Grade 4 or above, Grade 4 being a pass under the new system.
November 2020: First attempt at sitting maths GCSE as an adult
After several months of study, I sat the GCSE foundation paper last November. This was an experiment. As I hadn't sat an exam like this in many years, I approached it like a mock. I wasn't convinced I was going to pass and sure enough, I obtained a Grade 3.
While it wasn't the grade I was aiming for, it was a small success. A Grade 3 is roughly equivalent to an old-style Grade D. I had, in effect, moved up the one grade.
January 2021: Second attempt at sitting maths GCSE as an adult
Having achieved such lofty heights of mediocrity, I sat a further GCSE exam paper in January. It was a slightly odd experience because of the lockdown restrictions.
Exams are an exemption under the lockdown rules so I was allowed to travel to the exam centre in a neighbouring county. Even so, I was advised to take my exam paperwork with me in case I got stopped by the police and asked why I was travelling.
I secretly hoped I would get pulled over by the police because I thought it would be hilarious to explain to a police officer that I, a forty-something man, was sitting a GCSE maths exam! Alas, the cops showed no interest in me whatsoever.
On top of the travel restrictions, I had to wear a face mask for the duration of the exam which was a bit weird. The strangest thing about this was that once I took my mask off, my eyes starting streaming for some reason.
When results day came around, I called the test centre to find out how I had done. The exams officer told me to "sit down" before giving me the news. I needed to get 97 marks to obtain the Grade 4 I so desperately wanted.
I got 96. Yup, I was one mark short.
Under the circumstances, I exercised my right to get the paper remarked, but this didn't change the grade. In addition to the remark, I asked for copies of my marked papers so I could see where I had gone wrong (exam boards will generally supply you with copies if you ask).
The papers made for very interesting reading. There were one or two questions, really difficult geometry questions, where I got full marks. I was also pleasantly surprised at how well I'd performed answering the algebra questions.
A year ago, algebra and geometry would have been complete mysteries to me. There's no way I could have even attempted such questions.
I'd let myself down by making sloppy mistakes on the easier questions. There was one particular question that broke my heart when I saw what I'd done because it cost me the one, solitary mark I needed.
I'll paraphrase, but I'd had to calculate the temperature in Helsinki. New York was -2˚c and Helsinki was 17˚c colder. The answer was obvious to me: -19˚c. For good measure, I did the working out on the exam paper to demonstrate I could do the maths.
My mistake? Although my calculation with the correct answer was clearly on my exam paper, I absent mindedly wrote -17˚c in the small space set aside for answers.
I won't lie, I found the fact I'd lost that mark a bit harsh. If I had been, say, 15 marks short of passing the paper, I would have totally understood. When you're sat on the grade boundary and you have shown you can do the working out and got the correct answer, it seems a bit rough that you wouldn't be given the benefit of the doubt.
I appreciate rules are rules, but I've basically been marked down for writing the wrong answer in the correct space on an exam paper. This, despite the fact the correct answer, working out and method are clearly displayed slightly to the left on the same answer sheet.
That said, I have to face the fact I am only in this situation because I didn't get enough marks to take me clearly over the boundary. I would ideally have liked to have earned over 100 marks and got a very clear Grade 4.
While lockdown was what inspired me to go on this maths quest, lockdown has also worked against me. I thought it would be very straightforward to find the time to study. In reality it's been a massive challenge with the whole family at home for protracted periods, me having to oversee the kids' remote schooling and deal with summer and Christmas holidays. I've fitted in study when I could, but I haven't managed anything like the five hours a week my maths tutor recommended.
Preparing for attempt three
Am I giving up? No way. I am far too down the track to give up now.
I have entered myself for the summer 2021 GCSE maths exams. I say exams, but if you've paid any attention to the news, you'll know this year things are being done very differently. It's more of an assessment process than an exam.
In 'normal' times your grade is solely based on exam performance. This time my tutor will assess my performance during lessons. I will also submit completed work and sit a couple of mock exam papers. All of this work will be assessed to give me a predicted grade, which should be confirmed in August.
Wish me luck. I'm going for the hat trick, but this time I hope I get a Grade 4 or above.
Interested in this blog post? Well have a read of these...