Just as the Christmas holidays have ended and children have gone back to school, The Royal College of Paediatrics and Child Health (RCPCH) has produced guidance saying screen time for kids may not be as bad as we all thought. I'm sure many parents would have preferred this guidance to have come out before the recent holidays because, well, you know, screen time rules get a bit flexible during holiday periods, don't they?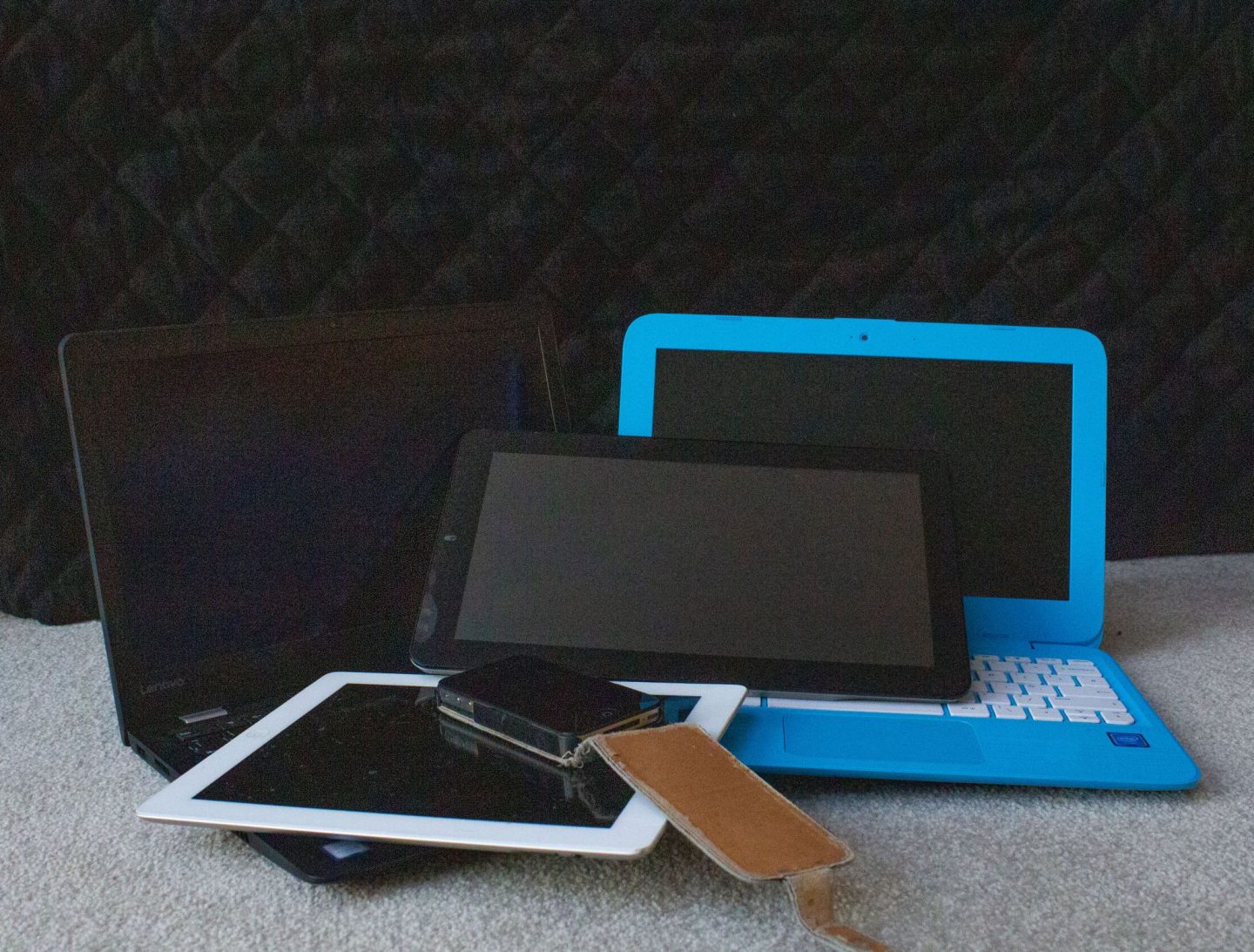 The guidance itself seems very sensible but the resulting news headlines give out completely the wrong message. Worry less about children's screen use, says the BBC. Screen time not intrinsically bad for children says the Guardian and No direct evidence screen time is bad for kids, says Sky News.
All things considered, the guidance seems quite sensible, but I think it ignores the social impact on children, something I notice more and more as my kids get older.
Screen time, I feel, is the parenting battle of the 21st Century. We all use tech. No matter our age, tech is heavily embedded in our lives and there's no point denying it. For that reason, I think kids need access to tech, but it needs to be managed.
The RCPCH has basically said that screen time should not replace healthy activities or time with family. It's also said that screens should not be used in the hour before bed because of hard evidence it has a detrimental effect on sleep.
Personally, I think screens have had a massive impact on childhood. It's a social impact and one that makes me feel very sad.
I was fortunate as a child. Living in a rural location, my upbringing was a bit more Swallows and Amazons than most. I was allowed on cycle roads and I would, from about the age of 10, walk the four miles to my grandparent's house every Sunday to deliver their Sunday papers.
Now I have my own family and we live more of a suburban life. We could never replicate the upbringing I had, but I never see kids outside without a parent or carer a few paces away from them.
When my eldest child has friends round to play, they often arrive with a tablet or smart phone. I know kids play together on tech and it can be sociable, but doesn't this defeat the object of having a play date? Shouldn't they play with each other, not devices?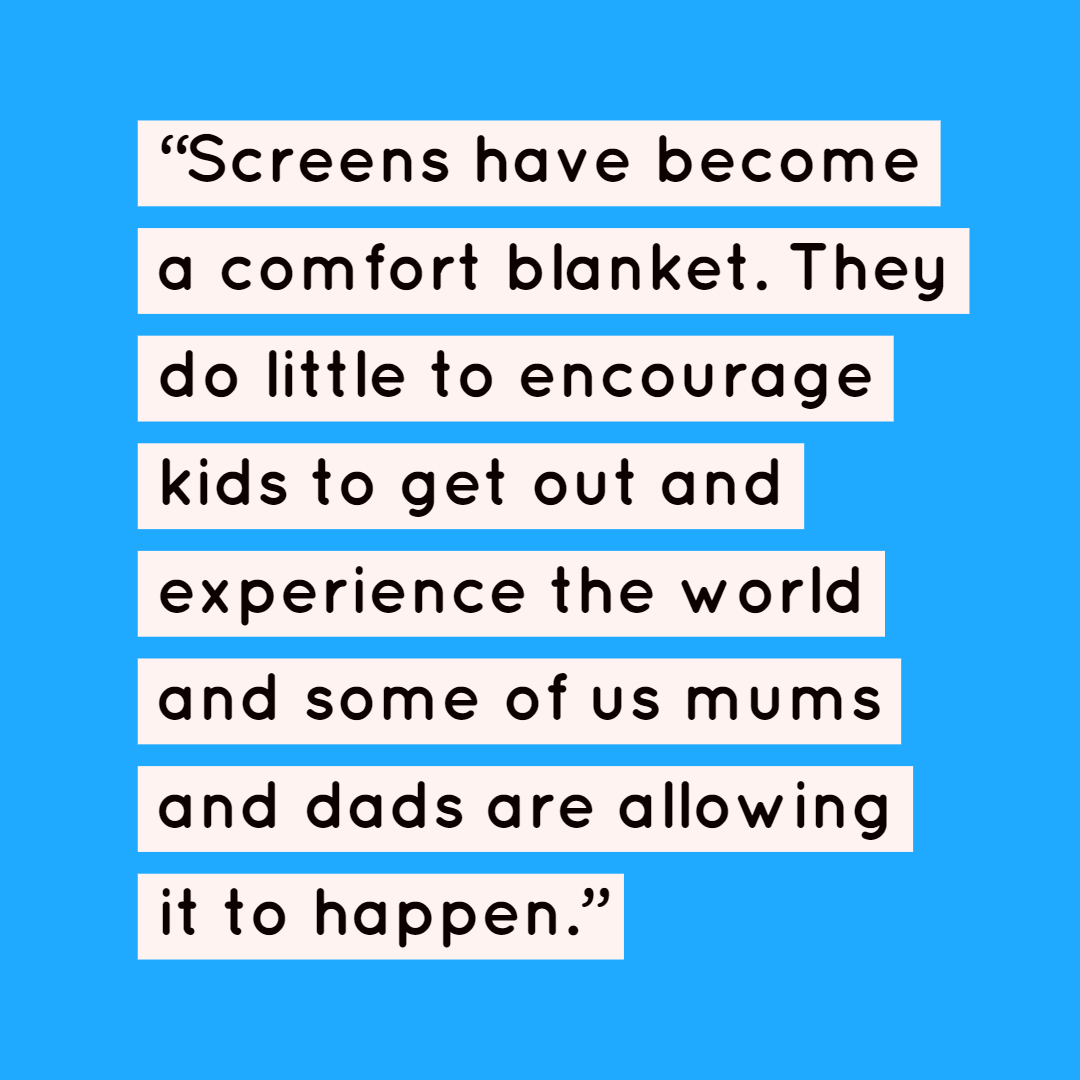 The other fear I have is of being labelled "that" family. Helen, our eldest child is nearly 10 years old. It's not that long until she will be catching a bus to secondary school every day. Mrs Adams and I need to know she has the skills to make such a journey on her own.
I would personally have no issue with her playing outside with other kids on the green that's metres away from our house. From time to time she has been allowed to go to a nearby shop, an incredibly short walk that involves crossing one very quiet residential street.
The fact is, children never play on that green, certainly not without an adult being present. As for allowing our child to go to a local shop, the reaction from other parents with kids of a similar age has been one of horror when I say she's been allowed to do this.
Kids are not allowed out. They spend a huge amount of time using screens and parents, I think, are frightened to give them freedom out of the family home. Although I want to give my daughter more freedom, I don't because I've seen how other parents react when I suggest it. I worry my kids would be sidelined simply because their parents allow them to play a few metres outside of the family home (and we really are talking metres).
Screens are safe, screens keep kids close to home. If kids are using screens to play games such as Just Dance or using a Wii Fit, screens can even keep them fit and active.
What screens don't do, is give kids the skills to socialise and keep themselves safe out of the house. They don't give kids the skills to deal with friendship fallouts, how to play independently or give them the confidence to spend time away from their parents.
This, I think, is the real issue about screen time. Yes, there are links with obesity, depression and self-esteem. The biggest worry for me is that screens have become a comfort blanket. They do little to encourage kids to get out and experience the world and some of us mums and dads are allowing it to happen.
Do you have an opinion on this? Do you think screen time does pose a real risk to children developing social skills or are you fine with it?