With the demise of the #MySundayPhoto linky, I said I would publish more photographic tutorials on the blog. My children, Helen and Izzy, only returned to school on Thursday so I have had no time to produce any tutorials, but I have undertaken a couple of short drone flights.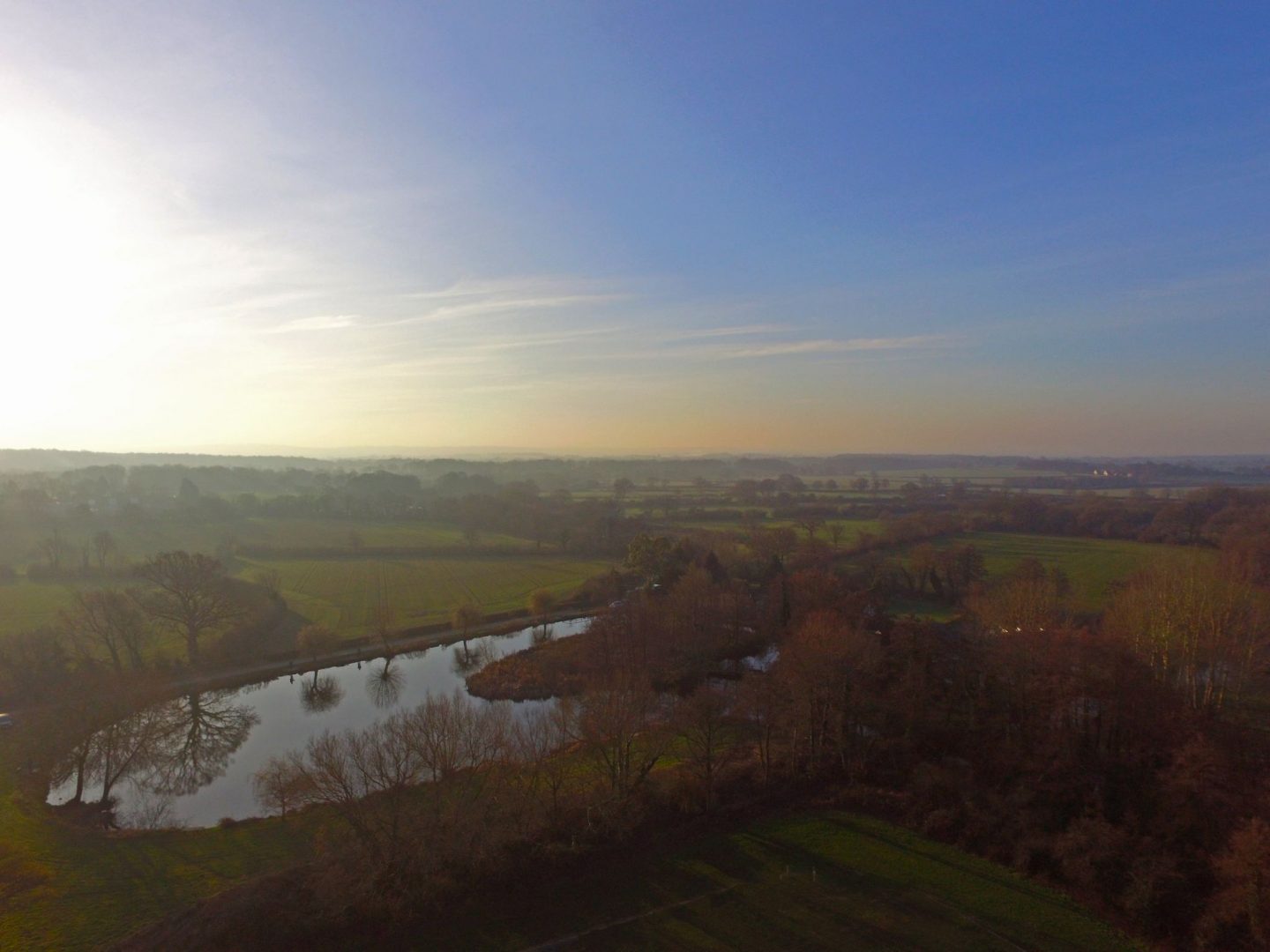 This image was taken looking south west from the Kent borders. My idea had been to try and photograph the horizon shortly after the sun rose. Alas, sun rise presently clashes with the school run so I had to take the photograph shortly afterwards and I didn't quite get the image I was after but this was the best of the bunch.
It's not quite what I was after. That said, there's a great contrast between the blue of the sky and green of the fields. I also like the reflections in the lake.
I have attempted to take photographs of reflections in water many a time but never achieved satisfactory results. I am wondering if using a drone could be one way to achieve it. Watch this space, I shall try again in the weeks to come! I shall also be back with some more tutorials.
Of course the sad thing is that us sensible drone pilots have to be very careful since the Gatwick shutdown last month. I was a bit nervous about taking my drone out at all but nobody said a word thankfully.
Do you appreciate drone photography? Have you tried it yourself? If so, have you any tips for capturing good imagery? If so, do leave a comment as I need to brush up my drone photography skills.
Interested in this blog post? Well have a read of these...