Conflict and disagreements are an inevitable part of family life. It's impossible to live in close proximity to other people without having disagreements from time to time. As parents, however, we have an obligation to manage these situations and a new Government-backed campaign called #SeeItDifferently encourages us all to do exactly that.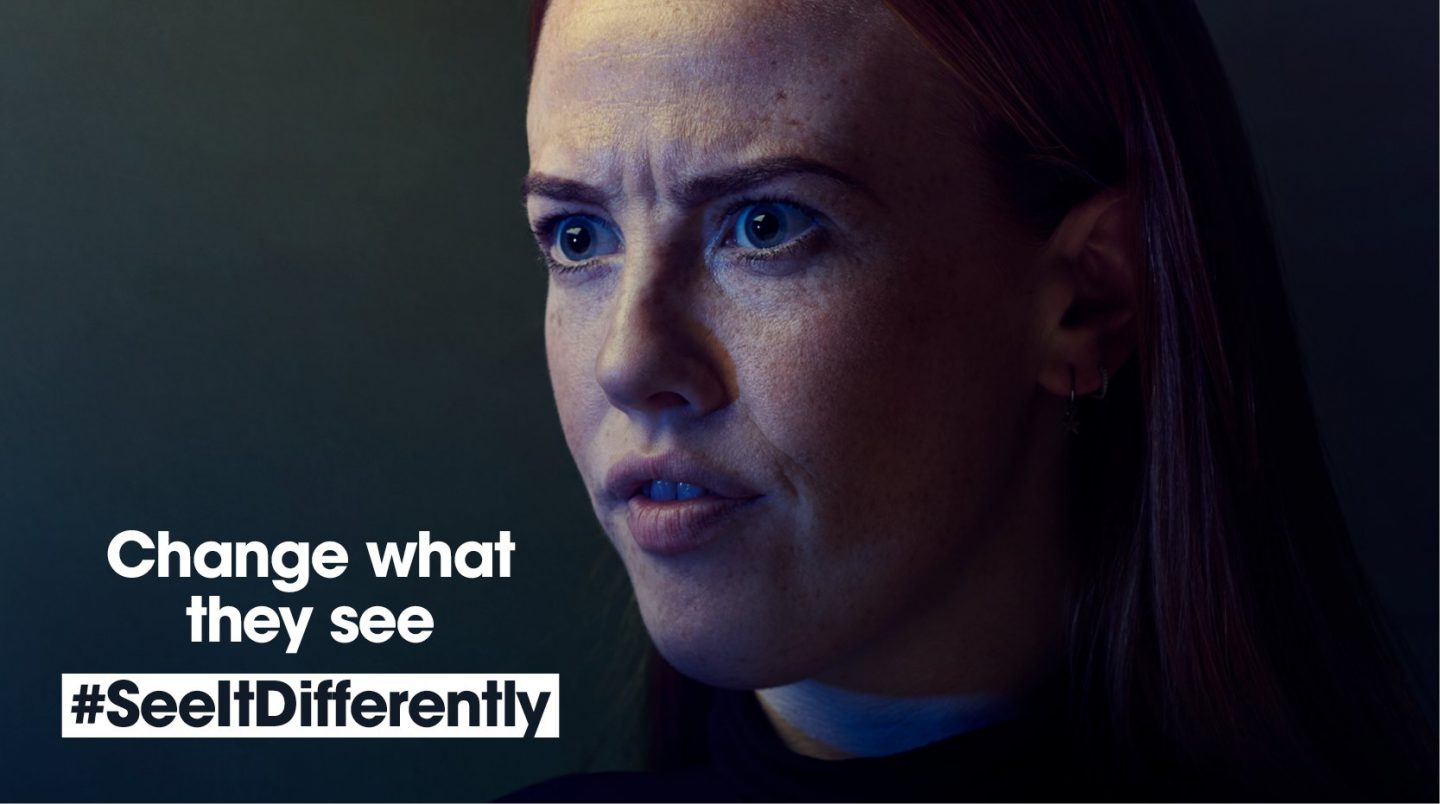 At the centre of the campaign are four videos which show actors portraying very real scenarios. In a video, called Chloe's Family, a divorced couple argue in front of their child because the father and his new girlfriend have got the daughter's haircut without consulting the mum.

Money worries and digital distractions
In Jag's Family, a mum and dad fall out in front of their child because one of the grandmother's has purchased the child a pair of trainers. This, however, was just the catalyst for the argument. In truth Jags' mum was stressed and annoyed because the family has money worries and a job she had applied for went to someone else.
The Mahmoud Family video tells a very 21st century story. Father and son are sat at the dinner table, faces buried in their mobile phones. Mum is preparing dinner after spending yet another day at home on her own. She's feeling ignored and unappreciated and struggles to get her husband to put his phone down and talk to her. Before long she's had enough and the couple are arguing.
What have you been doing all day?
If I were to be very candid, the video that I related to the most was the one called Maddie's Family. In this video, a working mum comes home to find her husband (a stay at home dad) baking with Maddie. This leads to an argument because the mum wants to know why the house isn't tidy.
I'm pretty sure all 'at home parents,' be they working or otherwise, have been asked that! I know Mrs Adams and I have had, ahem, discussions, based on the tidiness of the house and "what I've been doing all day." Interestingly, I was speaking to a work from home mum the other day who said she hears exactly the same comment from her husband, so this is clearly quite a common source of tension.
Arguing in front of the children
In each of these videos, the arguments take place in front of the couples' children (something I feel should always be avoided). You see the impact this has on the youngsters, from struggling at school to refusing to communicate and running out of the room.
In the closing credits, each video ends with the bold statement:
"You don't see your arguments. Your kids do."
The videos are brutally honest. The divorced couple in the Chloe's Family video concede there will always be reasons for them to disagree with one another. Nonetheless, they agree they won't argue in front of their child going forward because they can see what it's doing to her.

If fact all of the videos end on a positive note. I shan't tell you how each of them ends, suffice it to say the couples are encouraged to 'see it differently,' work through the issues they are facing and resolve to do better in future.
Further help and information about #SeeItDifferently
The videos are just one aspect of this campaign. You can book a free, 45-minute web chat with a listener if you recognise any of these issues within your own relationship and want help dealing with the conflicts you face. Simply follow this link if this appeals to you.
You may be wondering who is providing this help and support. It comes from two charities: relationship charity OnePlusOne and digital inclusion charity Good Things Foundation. Both charities, who have the backing of the Department for Work and Pensions, worked together to produce the videos and are providing the web chat service as well.
I feel the #SeeItDifferently campaign is to be welcomed. Conflict is often seen as a negative force. While it often is, it can be managed and it is simply a part of life. It's something that affects every family so it should be talked about honestly and it's great that there is help out there for people who need it.
Disclosure: this commissioned post was produced in partnership with the #SeeItDifferently campaign.
Interested in this blog post? Well have a read of these...