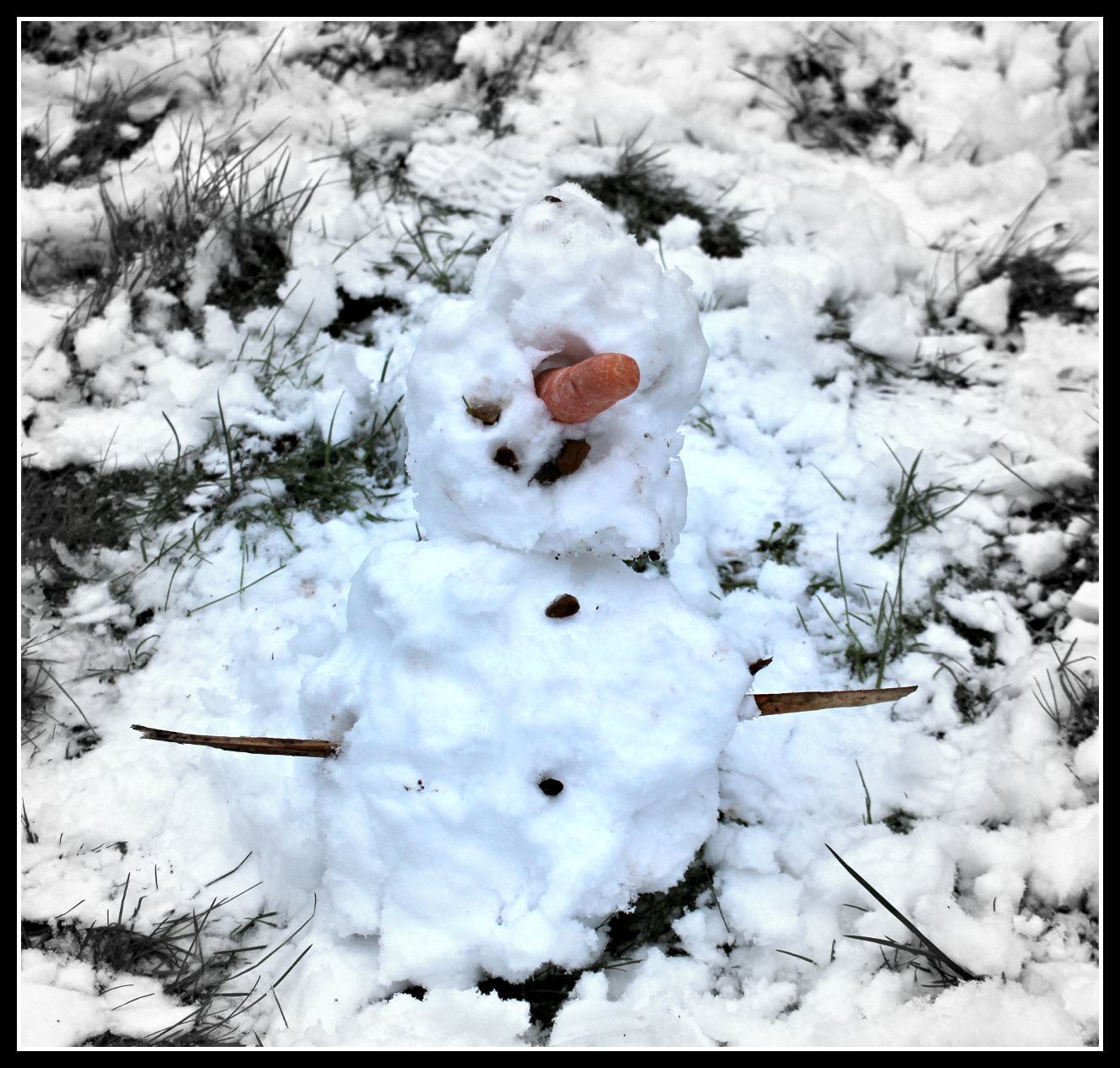 Last Sunday we woke up so snow. It was surprisingly deep and I hardly need to tell you how excited my daughters were when they woke up and saw it.
Helen, my eldest child, made this little snowman. She called him Snowy.
As the snow melted during the day, she insisted in covering him in bubble wrap to insulate when. Alas, her efforts were unsuccessful and their were tears on Monday morning when she woke up to find a pile of wet bubble wrap, a carrot, twigs and stones where Snowy had once been.
The shutter speed was 1/60 of a second, aperture f5, focal length 35mm and ISO 100. I can't deny it, this image has been edited to within an inch of its life as it was difficult to get Snowy's body to stand out from the background. I've increased the exposure and used an effect new to me, focal colour, to bring Snowy to the foreground. You'll notice he is in clour, but the background is in black and white. I'f be interested to know if you think it works?
As it's Sunday, I have linked this image to the #MySundayPhoto image hosted by the Photalife blog. Click on the badge if you wish to see awesome photography from a wide variety of other bloggers.
Interested in this blog post? Well have a read of these...