On Friday we went on a family day trip to Calais, the first time we'd been in about a year. On the way back, I was treated to the sight this amazing sunset from the viewing deck of our ferry.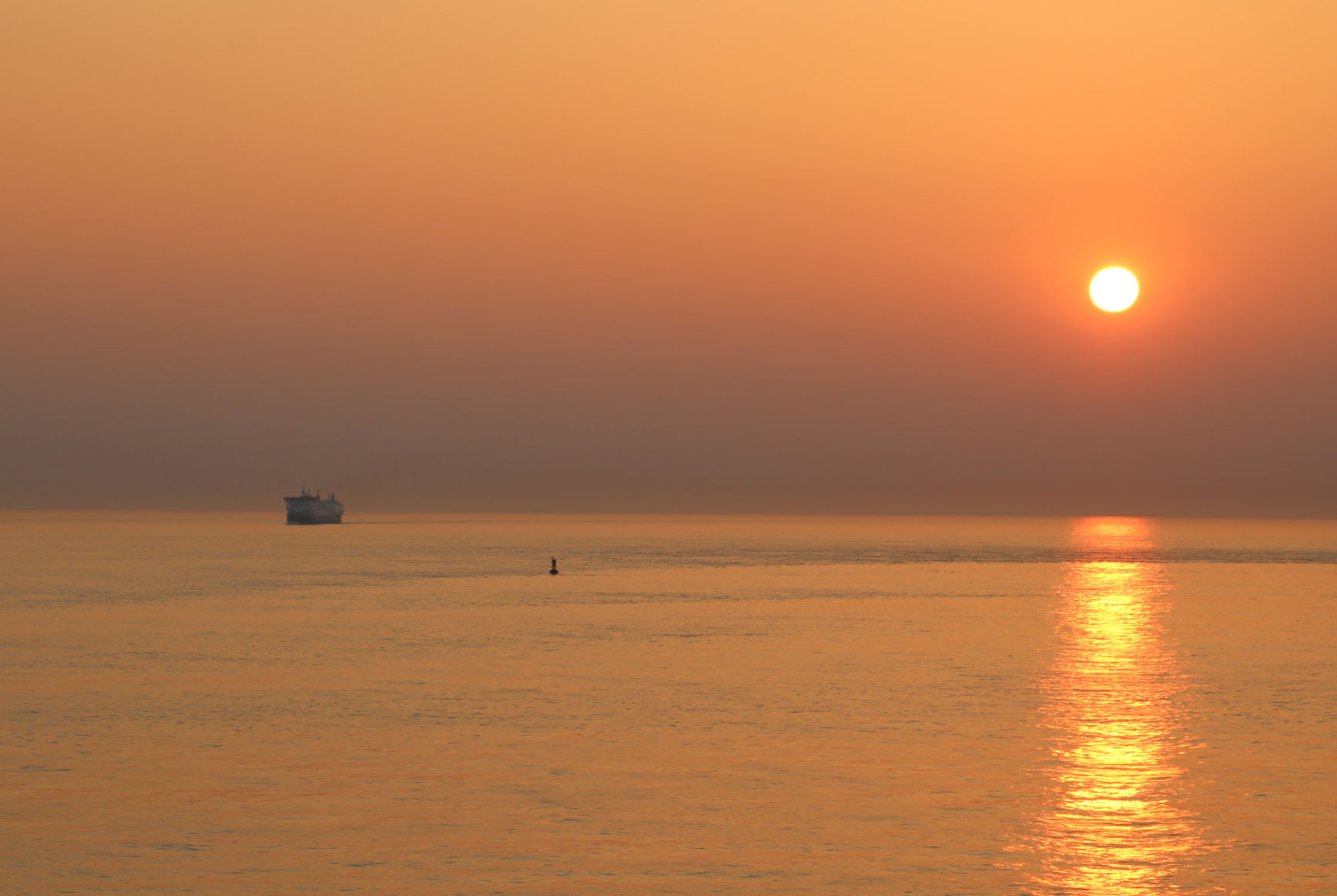 As soon as I saw it, I was immediately struck by the colours, the way the orange morphs into a purple and the bright orange of the sky reflected in the sea. It really was amazing, the kind of sight that moves the soul. The ferry in the distance and the buoy simply show how vast the expanse of sea is.
This isn't the first time the English Channel has provided me with a superb photographic opportunity. Back in 2014 I took this picture while returning from Calais. I can't help feeling that first image was merely a practice run for this shot!
We had a marvellous day in Calais. I always feel it is a much-maligned destination but we've been numerous times with the kids and always found it incredibly family friendly with loads to do.
It just so happened on the day we went, a record-breaking attempt was underway to fly as many hot air balloons across the channel as possible. As we lined up at Dover docks to board the ferry, we were met with a bizarre spectacle as 100 hot air balloons came over the white cliffs and steadily drifted towards France. I happened to have my GoPro camera with me so I shot some video of the attempt and I plan to put it on my YouTube channel just as soon as I've edited it.
Getting back to this photograph, I have linked it to the frankly brilliant #MySundayPhoto linky hosted on the Photalife blog. I recommend clicking on the badge below to check out some awesome photography from other bloggers.
Interested in this blog post? Well have a read of these...