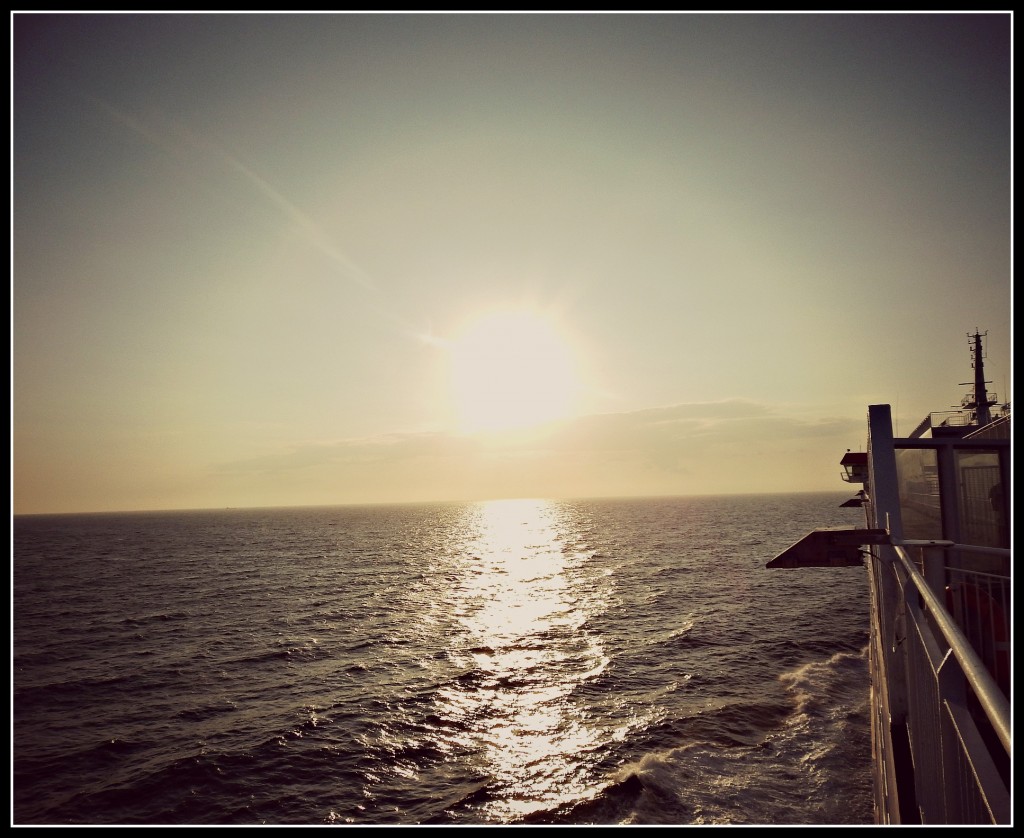 This week's image is not for landlubbers. It was taken on Wednesday evening when Child Number 1 and I were returning from a day spent in Calais.
The weather on the return leg was glorious. I couldn't resist taking this image when we took a brief stroll up on deck. I could have stayed on the deck for the entire journey but my daughter wasn't too keen on the wind so we headed back inside once I'd got my photograph.
When I edited the image, I wasn't too sure whether to leave the ferry in the picture or crop it out. In the end I decided it should stay as it adds context. For those that love detail, it was taken from aboard the P&O Ferry Pride of Canterbury.
The picture was taken using dusk mode. I edited it using Picmonkey and put it through the dusk filter (this heightened the halo effect around the sun). I also increased clarity and sharpness slightly. I experimented with the exposure settings but nothing really worked so I left them alone in the end.
I'll be doing a write up of our trip in the next few days. Expect to see some more photos when I publish the post..
I have added this post up to OneDad3Girls #MySundayPhoto linky. I thoroughly recommend sailing over there and taking a look to see what pictures other bloggers have taken.
Interested in this blog post? Well have a read of these...