With the summer holidays having begun, the morning regime has taken on a whole new form. Myself and the kids are taking it easy.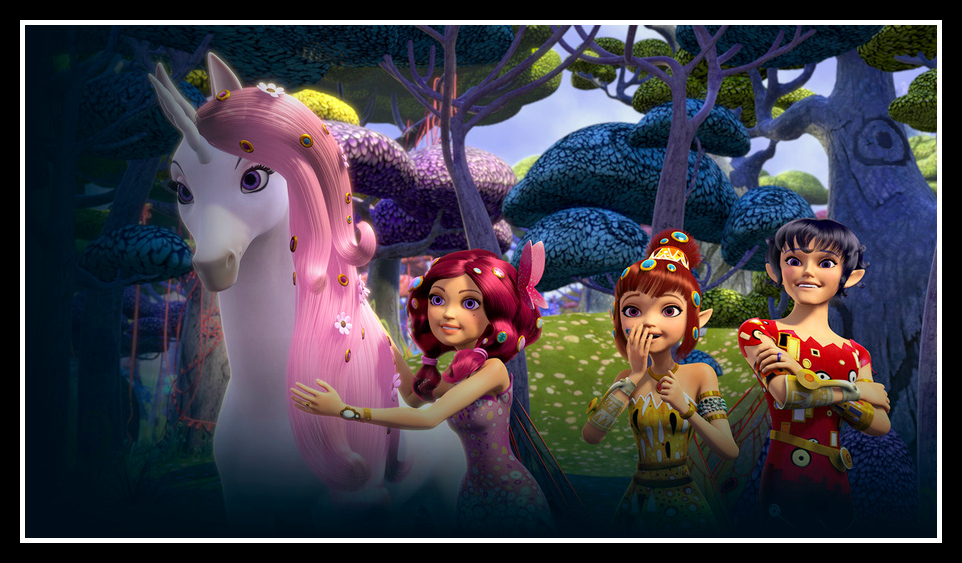 I say the kids are taking it easy, in reality they're getting up about half an hour earlier than normal. The early morning, before the family rises, is crucial 'me time'. It's when I do 'John Stuff.'
Help has come in the form of Netflix. During term time, the television never goes on in the morning but, hey, it's the summer holidays and I need to get stuff done.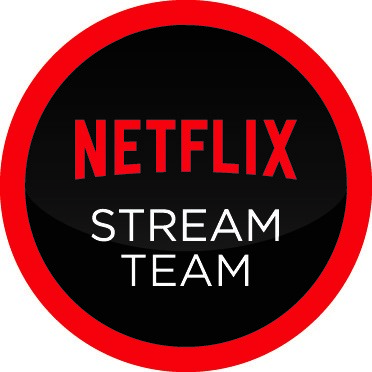 The kids have been enjoying two shows in particular. Helen, my seven-year-old, has been enjoying a show called Mia and Me.
This show is all a bit Lion the Witch and the Wardrobe. It follows the adventures of a girl called Mia who attends a boarding school in Italy as an exchange student. It is partly shot in film and partly in cartoon format. Using a special game, she is able to travel to a fantasy land called Centopia where she has all manner of adventures.
Izzy, my three-year-old, has been asking to watch the odd episode of Team Umizoomi. If my kids are going to watch TV, I prefer it to have some educational benefit and so it's refreshing to have her ask for this over various other programmes.
If you aren't familiar with the show, it features Milli, who is six, her older brother Geo and their friendly robot, Bot. Together they introduce kids in fun ways to various mathematics concepts. Sometimes if I am in another room I can hear Izzy shouting out answers to the various questions posed by Bot, Geo and Milli.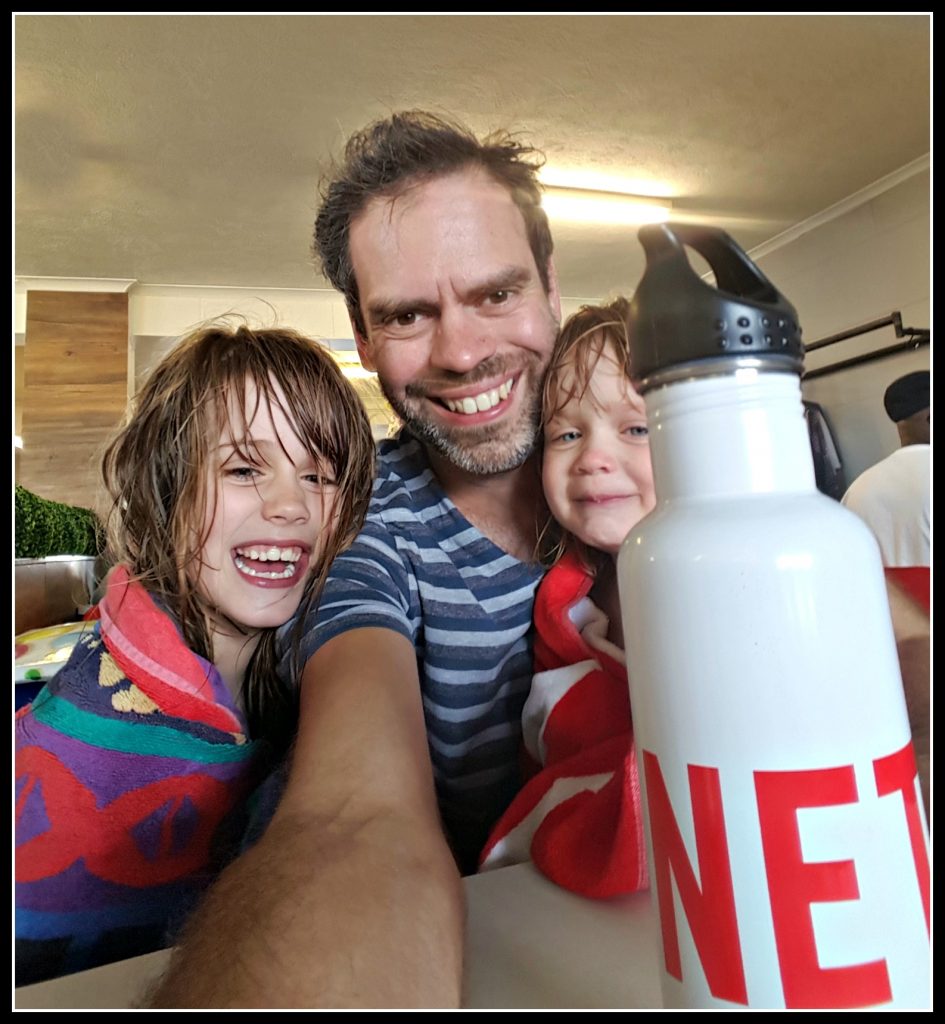 Of course once the kids are in bed, Mrs Adams and I may stick something on for a little while before bed. Over the past couple of weeks, we've been enjoying a couple of Netflix Originals. The first is Spotless. It is set in London although the main characters are two estranged, French brothers; Jean and Martin Bastière.
Jean runs a cleaning business that specialises in clearing up crime scenes after the police have finished their work. Despite appearances to the contrary, the business is struggling and Jean's domestic life is not as perfect as it seems. He is distant with his children and having an affair behind the back of his British wife.
In bizarre circumstances, Jean and Martin are reunited. Despite not having spoken to each other in years, they slowly warm to each other as they simultaneously get sucked into London's criminal underworld.
There's lot of black humour in this series. I wasn't sure it would appeal to Mrs Adams but she is as hooked as I am.
The other show we've just started watching over the past few days is Stranger Things. This is set in the small US town of Hawkins, which just so happens to be the location of a Government research facility (hold that thought!).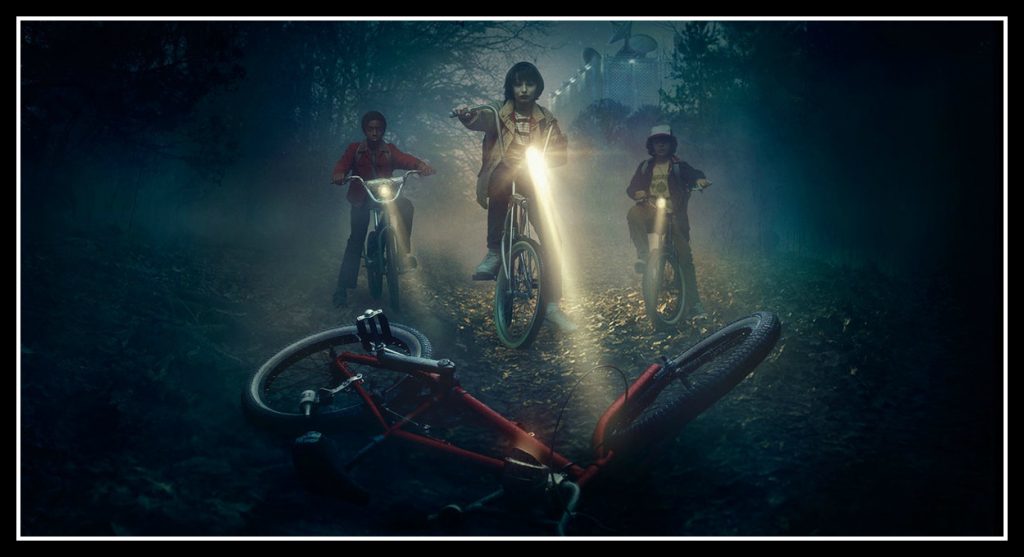 A young boy called Will goes missing. Although a body is found, it is missing a distinguishing feature and Will's mother, played by none other than Winona Ryder, refuses to believe it is her son's body. She remains convinced he is alive and that she can communicate with him in a vaguely telepathic way, although she cannot figure out where he is.
Just as Will disappears, a mysterious girl is discovered in the wild by Will's friends. She has strange powers and is convinced "bad people" are looking for her. Rumours also  circulate of a strange beast on the loose; a human-like figure with no face. Somehow, all these developments are connected.
Stranger Things is a new release and there's much more to be revealed. Even so, the story line is gripping and the costumes, music and settings are spot on (yeah, I remember the 1980s).
That's a little overview of what we've been watching over recent weeks. Have you any suggestions of programmes you've been watching on Netflix? If so, please do leave a comment below.
Disclosure; I am a member of the Netflix #StreamTeam. Thoughts and opinions entirely my own. 
Interested in this blog post? Well have a read of these...