Last week the family and I went on a merry jaunt to Scotland (…you'll be able to read about it on the blog very soon). While there, I managed to leave the kids with my in-laws and sneak away for an hour with my camera and new telephoto lens.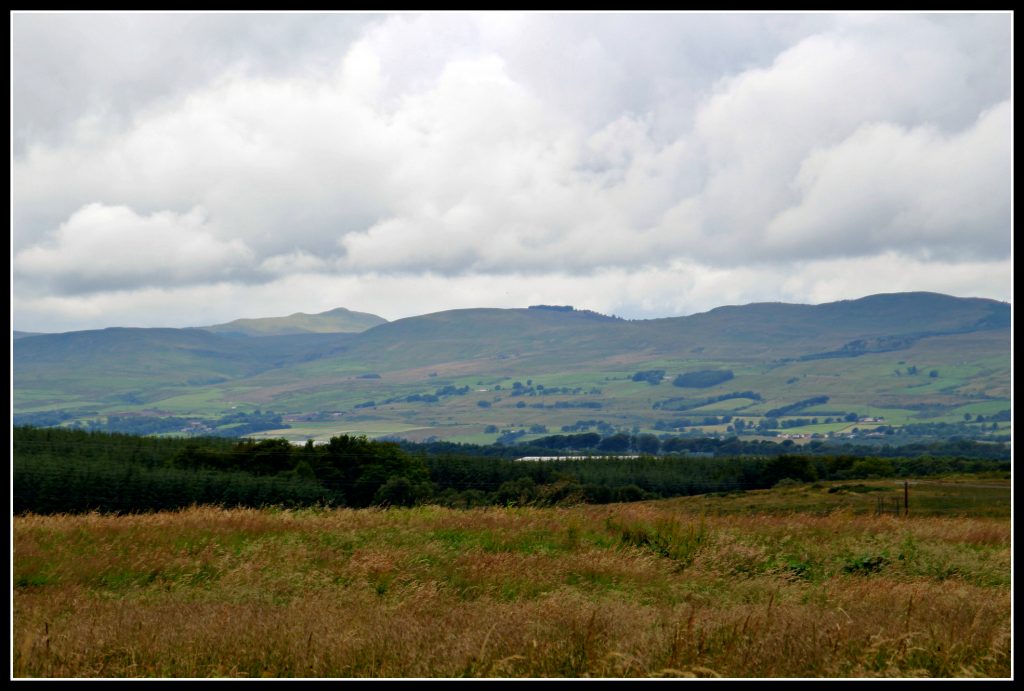 I took myself to a glorious spot that I've attempted to photograph many a time with a standard 18mm-55mm lens. The results have always been poor. With an 18mm-200mm lens, however, I was able to capture the scenery as I wanted to.
I may be mistaken, but I believe the hills in the distance are the Campsies, a range found in the central belt of Scotland. What I like about the pictures, however, is the greens of all the lush land in the foreground and gun-metal grey of the sky. The mixture of the two represent perfectly a Scottish summer!
Photography geeks may be interested to know that ISO was set at 100, focal length 91mm, aperture f7.1 and exposure time 1/200sec. As I say, it was taken with 18mm-200mm lens.
As is my tradition on a Sunday, I have linked this to the #MySundayPhoto linky hosted by the glorious @Photalife blog. Visit the blog and linky by clicking on the badge below.
Interested in this blog post? Well have a read of these...