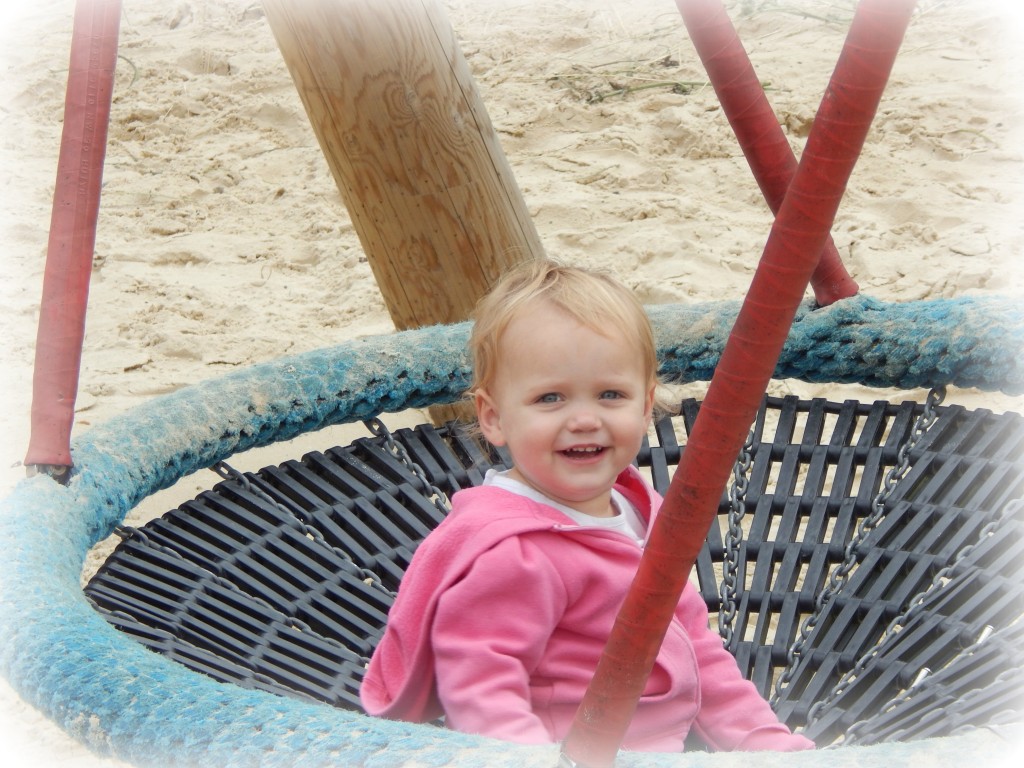 This week's My Sunday Photo is a very simple image. It's of my youngest daughter Elizabeth (also known as Toddler Adams) playing on a swing at a local park. I believe this type of swing is called a spider swing, but I'm sure someone will correct me if that's wrong.
I like the picture for a couple of reasons. Firstly, she's smiling beautifully. Secondly, I think the mix of colours is very striking. The blue, red, pink and black make for an eye-catching mix although it's balanced by the neutral colour of the sand in the background.
I played around with all sorts of filters while editing the pic. Eventually I gave up. None of them added anything to the image and so other than the frosting round the edges, it is untouched. It was also a very easy image to take, it was simply snapped in easy auto mode (although it took me quite a few attempts to get Elizabeth looking at the camera).
I have linked this image to OneDad3Girls #MySundayPhoto linky. I can strongly recommend paying the site a visit if photography is your thing.
Interested in this blog post? Well have a read of these...