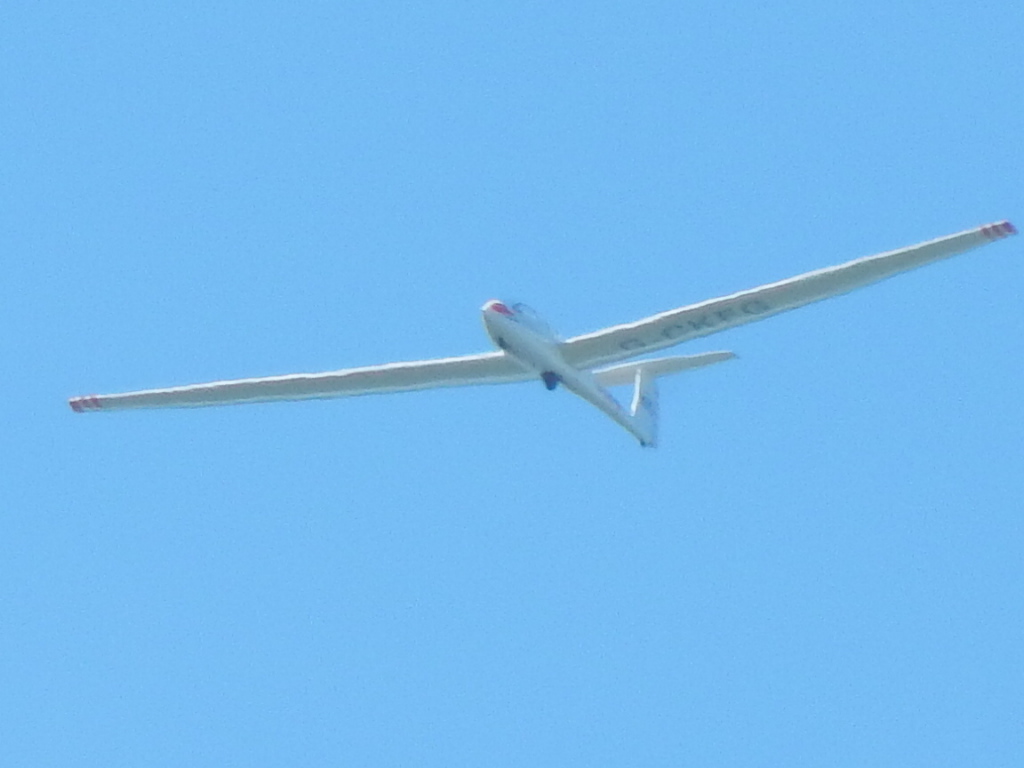 It was a glorious sunny day on Friday and, while on a visit to Kent, found myself without either of the kids and with a little free time. I grabbed the camera with high hopes but couldn't find anything to take a picture of.
I then noticed the white lines left in the sky by passing jets and tried to get a shot of a passing aircraft. I was staggered at the detail I was able to get on the camera but no matter what I did, couldn't get a good shot. Shooting a fast moving object using a zoom lens at such a long distance was very difficult indeed and most of the time I simply ended up getting a shot of the sky.
Rather helpfully a glider then flew overhead. It didn't just fly overhead, it kept circling. This enabled me to get the tripod set up and take this image. I know it's not the best image but it fired my imagination. I spent most of the day wondering what it would have been like at that height. The view must have been stunning.
I have linked this post to One Dad 3 Girl's #MySundayPhoto linky (but can't display the badge for technical reasons).
Interested in this blog post? Well have a read of these...