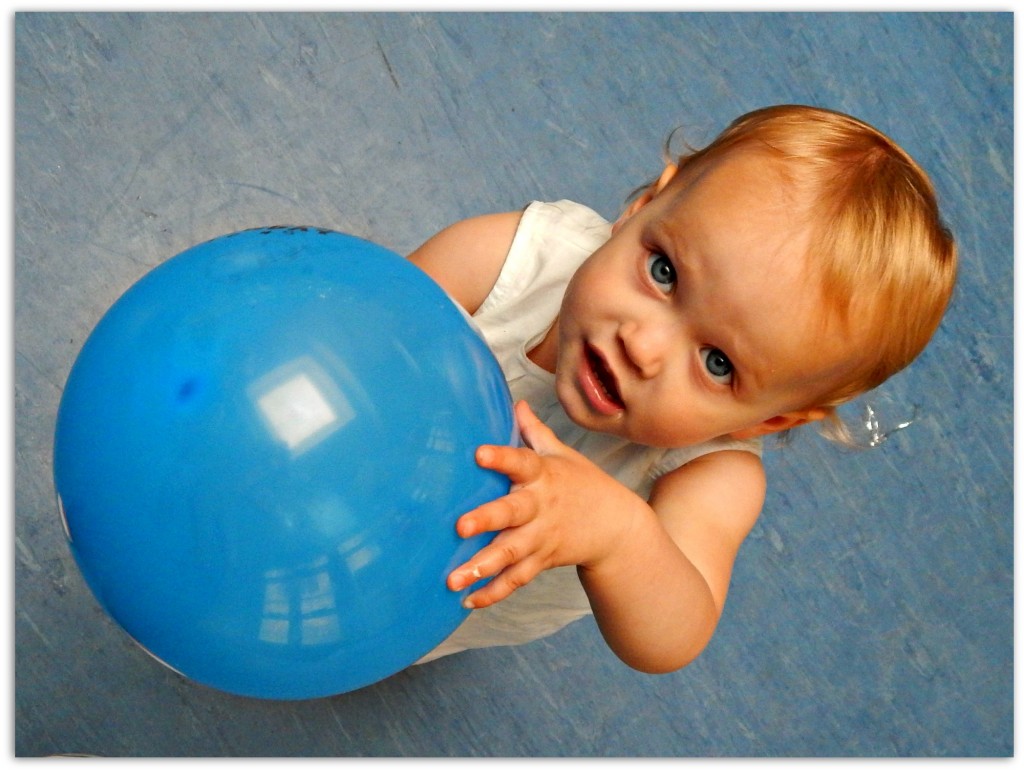 This is Toddler Adams looking incredibly sweet, although I admit my opinion is very biased. The image was taken at a birthday party both my children went to.
Most of the other kids were quite a bit older, but little Elizabeth held her own and joined in with the games as much as she could. She's pictured here passing a balloon to one of the parents at the party.
Small confession; this picture was taken by someone else who was borrowing my camera. I am responsible for editing the shot and I did this using Picmonkey. I've only just discovered Picmonkey but we've become very good friends and I'm having fun testing it to its limits.
I have linked this up to OneDad3Girls #MySundayPhoto linky. Do take the time to visit and check out some spiffing photography from other bloggers.
Interested in this blog post? Well have a read of these...